The B-Side
How to rent smarter in 2023🏠
Plus: Arctic blast aftermath.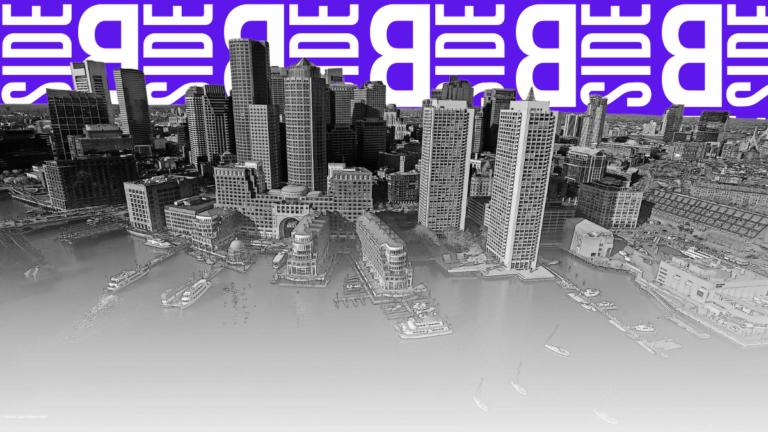 It's Monday, Boston.
🌡️ It's official. Saturday was the coldest Feb. 4 inBoston on record, clocking in at -10 and crushing the previous record of -2 set in 1886. And then less than 48 hours later, it was, of course, 45 degrees.
👀 What's on tap today:
Arctic blast aftermath
Emerson death investigation
Sea smoke & frost quakes
Up first…
---
HOUSING
Rent smarter in 2023
Image: David L. Ryan/Globe Staff. Illustration: Katie Cole
Sept. 1 may seem eons away, but not in today's rental market. So if you're looking to move this year, here are a few tips to help you rent a little smarter, according to BostonPads CEO Demetrios Salpoglou:
👀 Start looking now. April is usually when the bulk of Sept. 1 inventory comes on the market, but people are "looking earlier than ever because of how tight it was last year," Salpoglou said. And as tenants try to figure out their next move, that means landlords are bringing stuff to market earlier.
"We've already rented a tremendous amount of apartments for Sept. 1 and June 1 of this year," Salpoglou said.
💪 See as many places as you can ASAP. "The classic mistake that we see with a lot of renters is they kind of paw at it" and stretch out touring over several weeks, Salpoglou said. Keep in mind, Boston-area apartments are only staying on the market for an average of 13 days, so if you don't act quickly, you'll likely get your second or third pick. This also means getting your paperwork and paystubs in order before you even start looking.
🚘 Expand your location settings. Especially if you're working remotely or only commuting a few days a week. Salpoglou said you can still find decent deals in Medford, Quincy, and parts of Waltham. And if you have a car, Salpoglou said rent tends to become more affordable "once you get past 12 to 14 minutes from public transportation."
💵 Brace for the up front costs. The pandemic days of landlords covering part or all of the broker's fee are over, so prepare to shell out the first and last month of rent, a security deposit, and the broker's fee commission. So if your rent is $2,500, you'll need $10,000 on hand for four months of rent. *Cries in Boston real estate*
---
CITY
Quick & dirty headlines
Image: John Tlumacki/Globe Staff
🥶 The Arctic blast did us dirty. From flight delays to frozen pipes, the cold weather took no mercy on local infrastructure this weekend. Logan Airport had over 263 delays and 86 cancellations (some due to frozen fuel lines); a pipe burst and flooded the emergency room at Boston Medical Center; an Impractical Jokers show inside the Wang Theatre was rescheduled due to the sprinkler system freezing; and a water main broke on 8th Street in Southie. And less than 48 hours later, it was 45 degrees.
🚇 Healey promises more MBTA transparency. Last week, the new governor rode the Red Line for the first time in a while — albeit, for only two stops — en route to a tour of the MBTA Operations Control Center. There she spoke about the importance of transparency, and said the T will have a public tracker on its website next month to keep people updated on the MBTA's response to a series of safety directives ordered by the Federal Transit Administration. While I appreciate her effort of taking the T, try riding the slow zone between Harvard and Central during rush hour. Then we'll talk.
💔 Emerson student death being investigated by police. The student was found Friday in a dorm known as the Little Building that houses first-year students. The cause of death was not disclosed, and additional information is not being released at this time at the request of the student's family, according to a statement posted on the Emerson website. The statement noted that police did not have security concerns related to the investigation.
😋 Mac n' cheese doughnut, anyone? That's just one of the imaginative items on the menu at Civility Social House in Somerville, a new restaurant that opened at Assembly Row last week. Chris Damian is the brains behind the concept (the same guy behind Papagayo and Sip Wine Bar + Kitchen), and he sees Civility as a neighborhood spot where friends can come together. They're serving elevated pub food with lots of fun twists like lollipop chicken thighs and short rib tacos, as well as local beers and small-batch wines. Check out the full menu here.
---
ONE LAST THING
Sea smoke & frost quakes
Image: Craig F. Walker/Globe Staff
The weekend's sub-zero temps treated us to some of nature's coolest tricks: sea smoke and frost quakes.
Sea smoke (pictured above) happens when frigid air sits above warmer waters, creating fog like you may have seen over the Boston Harbor on Saturday morning. It almost looked like a hot tub.
Meanwhile, frost quakes were reported in Maine, which happen when groundwater freezes and expands, building pressure underground that eventually cracks the soil and creates loud bangs and tremors.
---
🏃‍♀️ Thanks for reading! Sea smoke and frost quakes may be fun nature quirks but their appearance meant I had to do my 15-mile long run on a treadmill this weekend. 0/10, do not recommend.
💃 Keep up with us @BostonBSide on IG, TikTok, and Twitter. Send comments and suggestions to [email protected]