The B-Side
How to survive early allergy season 🤧
Plus: 🍝 North End dining drama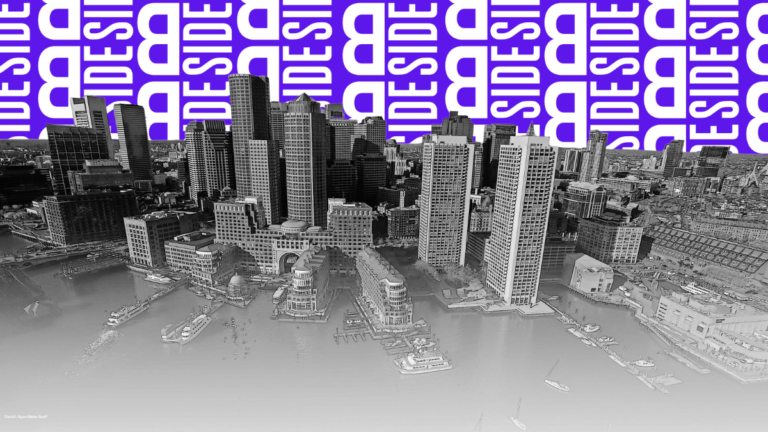 It's Tuesday, Boston.
🍺 Want to spice up your Tuesday night? Harpoon Brewery is hosting a party tonight for the release of their Sticky Bun Stout beer in collaboration with Flour Bakery (yes, those sticky buns!). And if you buy the beer, you'll get a free sticky bun. The ultimate carb power couple.
👀 What's on tap today:
Close encounter at Logan
North End dining drama
Pedro loves his eggs
Up first…
---
HEALTH & WELLNESS
Surviving early allergy season
Image: John Tlumacki/Globe Staff. Illustration: Katie Cole
Seasonal allergy hive, rise up! Thanks to climate change, allergy season has been starting sooner, lasting longer, and pollen counts have multiplied. When Dr. John Costa, an allergist at Brigham and Women's Hospital, started practicing 30 years ago, he told his patients to start their allergy medication around Tax Day. Now he's telling them St. Patrick's Day … which is next week.
So here are his tips for making a longer allergy season a little less miserable:
💊 Start taking meds as soon as you're symptomatic. "You're in this sort of tug of war with the environment," Costa said, so "if you apply a counter tug [like Claritin], but you only use it one day, that tug doesn't let go." Translation: To get the most effect, use those antihistamines on a daily basis for as long as you're being exposed.
👃 And if your symptoms are severe, it's time to bring in back-up. Enter: anti-inflammatories, e.g., nasal sprays. "They work like a screwdriver and a wrench," Costa said. "One does one thing, one does the other. Together they accomplish the task more effectively." Anti-inflammatories get rid of congestion and swelling, while antihistamines get rid of the "sneezy, drippy, itchies."
🪟 Close your windows. You know that thin layer of pollen you can write your name in on your car? If your windows are open, that same layer is on your sheets, pillow, and the clothes in your closet. And if you touch those things, then touch your eyes or your nose, it's game over. Be sure to close the windows when you're driving, too, and "put your vent on to recirculate, so you're not funneling pollen at 50 mph through your car's system directly into your face," Costa said.
🚿 Wash your hair before bed. Especially if you're out and about during the middle of the day (when the pollen count is highest). Just like your car, your hair will collect pollen, which will find its way to your pillow, then your eyes and nose.
🧽 And if you've forgotten to do all of the above, a deep clean will do. Running your bedding through the washing machine will eliminate all pollen. But you should probably start up on those antihistamines, too.
---
CITY
Quick & dirty headlines
Image via u/Motoplant on Reddit
✈️ "Tough start to Monday at Boston Logan." That was the caption of a photo posted on Reddit capturing the wings of two United Airlines planes colliding on Monday. The clip happened as one plane was being pushed back from the gate. This incident comes less than a week after a near collision between an arriving JetBlue and departing Learjet flight. Thankfully, no injuries were reported, and all passengers were safely deplaned and placed on another aircraft.
🍝 North End restaurants aren't happy with Wu's outdoor dining rules. So they started a petition asking the city to reconsider their decision. The petition has over 1,800 signatures, many of whom are North End restaurant industry workers. Under the new program, North End restaurants will be limited to sidewalks of "adequate" width for outdoor dining (and there aren't many of them). So some business owners worry that North End restaurants will take a hit during the warmer months when many opt to eat outside.
😷 The last "Stop the Spread" COVID testing sites are closing. After administering over 4.3 million PCR tests since opening in July 2020, the 11 remaining state-run free testing sites will close at the end of this month. Why now? Demand has faded, as fewer than 1,000 tests were administered in a week in early February. But don't worry, you can still get a COVID test at pharmacies, doctor's offices, urgent care, and plenty of other places. And don't forget about the White House's free at-home test delivery program.
🍩 'Donuts after Dark' is coming to Boston. Back Door Donuts, a Martha's Vineyard favorite known for their massive apple fritters, will be opening up a pop-up shop with Loretta's Last Call. But it'll only be open when the sun goes down (7 p.m. to 2 a.m.). The pop up will start selling doughnuts out of the side door at Loretta's on March 15. So if you're in the mood for a late night treat, keep an eye out for the "Donuts After Dark" neon sign.
---
ONE LAST THING
Farmer Pedro
Image: Barry Chin/Globe Staff. Illustration: Katie Cole
Now for some wholesome content: Pedro Martínez is proud of his chickens.
The former pitcher, who helped the Red Sox in their 2004 World Series win, posted a picture of himself holding eggs from his chickens in his T-shirt with a cheesy smile. "22 eggs! It's the little things that bring me joy!"
Some commenters pointed out that in this high-priced egg market, Martínez is sitting on a gold mine.
---
☀️ Thanks for reading! And if you need another boost of serotonin, here's a friendly reminder that spring is just around the corner.
💃 Keep up with us @BostonBSide on IG, TikTok, and Twitter. Send comments and suggestions to [email protected]