The B-Side
The bad T jokes are a little too real 😅
Plus: 🍗 Cheap Allston eats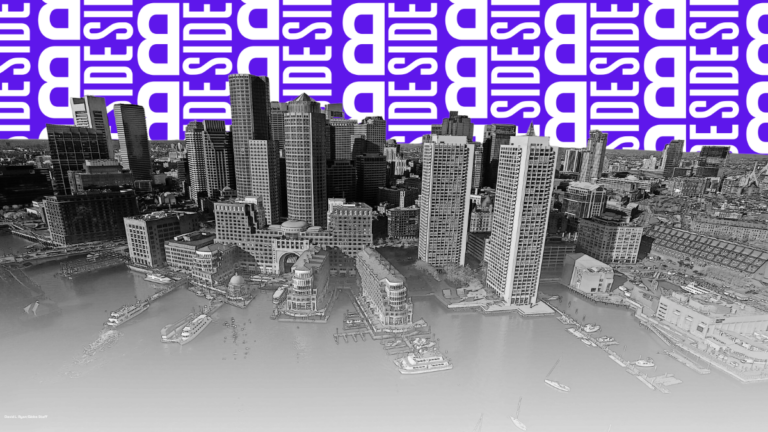 It's Thursday, Boston.
😎 And it's gonna be a great one: It's 70 and sunny, a Dorchester woman just won a $1 million Powerball prize, and someone finally taste-tested all of Dunkin's spiked drinks. Spoiler: The teas > the coffees.
👀 What's on tap today:
Free COVID tests are back
Fenway's "Stick Season"
Cheap Allston eats
Up first …
---
TRANSPORTATION
MBTA vibe check
Image: Erin Clark/Globe Staff. Illustration: Emily Schario.
We all love to hate the T. But some of those jokes about it catching fire and falling apart have been a little too real recently.
Just look at the numbers:
😅 70% of MBTA passengers have felt unsafe at least once or twice. At least that's according to a recent MassINC poll that surveyed 1,000 residents who live in communities the MBTA serves. Unsurprisingly, the biggest concerns stem from the general decrepit state of the trains, buses, stations, and other infrastructure (see: a ceiling tile nearly knocking out a passenger).
👎 Riders who felt most unsafe gave lower service ratings across the board. "A sign that concerns about safety are an important part of overall impressions of the system," according to MassINC. For context, only 28% of respondents described the MBTA's subway and trolley service as good or excellent, 35% gave buses the thumbs up, and the Commuter Rail came out on top, with 46% describing it as good or excellent. Which by most standards is an "F."
😬 And respondents aren't feeling too optimistic the T can turn things around. When asked where they think the T will be 10 years from now, only 45% think the T will be better, 30% think it will be about the same, and 16% think it'll be worse. And those who felt most unsafe on the T generally had the most pessimistic view of its future.
🚂 It doesn't help that some MBTA workers were nearly hit by trains. The Feds recently sent a scathing letter to the MBTA's GM after workers were nearly hit four times in the past month in incidents that weren't appropriately documented, the second letter of its kind this year. Even this week, a Red Line train ignored a warning and blew past a track worker. And the Feds have one simple message: If you can't protect your workers, we'll shut you down until you can.
🚇 Long story short: The vibes aren't great. But the T's General Manager still feels optimistic he can turn things around (he's technically one for one). He doubled down on the need for a safer MBTA in a statement to the Globe last week, saying that everyone "must work together to prevent these safety incidents and deliver on our commitment to provide our riders with the level of service they expect and deserve."
---
ADVERTISEMENT
TOGETHER WITH THE MASSACHUSETTS STATE TREASURY
Are you richer than you think?
​​🏦 There's only one way to find out. Believe it or not, 1 in 10 Massachusetts residents have discovered a staggering total of $787 million in lost money over the past 5 years. This isn't some hoax or get-rich-quick scheme — it's the real deal. There's over $3 billion in unclaimed property currently resting in the Massachusetts State Treasury, just waiting to be reclaimed. Find out if some of that money belongs to you by searching your name online and seeing if you are eligible for a reclaim. There's a chance you could have next month's rent covered, or at least your morning coffee.
---
CITY
Quick & dirty headlines
👃 Free at-home COVID tests are back, baby! Cold, flu, and COVID season is just around the corner, so President Biden announced $600 million in funding for new at-home COVID tests and is restarting the website where you can order up to four free tests per household. You can start placing your orders at COVIDTests.gov starting Sept. 25. And in other COVID news, Northeastern just got a fat grant from the CDC to develop a new center focused on detecting the next pandemic. Yes, it's going to happen one way or another.
🔌 Your winter electric bill won't give you sticker shock this year. Russia's invasion of Ukraine wreaked havoc on energy bills last winter, but prices appear to be stabilizing. National Grid is projecting customers' monthly electric bills will fall about 27% from the year prior. Plus, the Department of Public Utilities recently made a change that separates the priciest winter months into two periods, meaning you'll see less severe swings between seasons. That said, your winter bill will still be > your summer bill given seasonal changes in energy costs.
🎶 Fenway will have two seasons next year: Baseball and stick. Translation: Noah Kahan is bringing his tour to Boston. The New England native will perform at the ballpark on July 19, 2024, the last stop of his "We'll All Be Here Forever Tour." You can register for pre-sale now through Sunday, Sept. 24 at 10 p.m., and you'll know whether you made the cut on Sept. 26. In other Fenway news, the park is hosting a Barbie night on Friday with a pregame pink party on the Sam Deck. If you buy your ticket through this link, you'll get a free on-theme T-shirt.
🍕 There's a new pizza spot to cure your 3 a.m. drunchies. Joe's Pizza officially opened up shop in the old Milk Bar locale in Harvard Square, bringing a taste of two things we're often lacking: A solid NYC-style slice and late-night dining (they're open until 2 to 3 a.m., seven days a week). This beloved NYC pizza shop is best known for its thin, crispy crust with classic, fuss-free toppings, so don't expect any pineapple. But don't worry, the owner's cool (he's originally from Boston). Here's what some of their pies look like.
---
ONE LAST THING
Cheap Allston eats
Video: Armani Thao. gif: Emily Schario.
You don't need to spend a ton to eat a ton.
With students back in town, Boston-based creator Armani Thao scoped out three cheap restaurants in the Allston-Brighton neighborhood to satisfy your stomach and your wallet. Even if you're not in college, these spots still hit.
From tacos to Korean fried chicken, here's what made the cut.
Email us your favorite spots in Allston-Brighton! We'll share the list with you all later this year.
---
🤤 Thanks for reading! I'll be dreaming about those corn dogs.
💃 Keep up with us @BostonBSide on IG, TikTok, and Twitter. Send comments and suggestions to [email protected].