The B-Side
The next leader of the T 🚇
Plus: NYC doesn't ❤️ Boston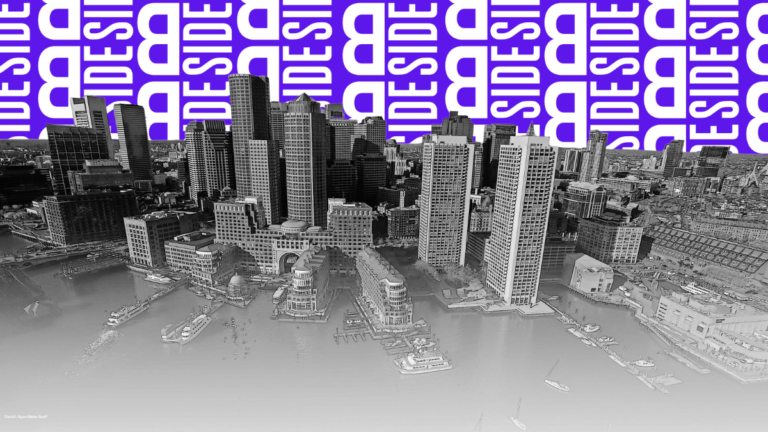 It's Tuesday, Boston.
🤑 Friendly reminder: You can get $3 bao buns at Fat Baby in Southie from 4 to 10 p.m. on Tuesdays (the fried chicken one sounds particularly good). Here's the full bao bun lineup.
👀 What's on tap today:
She's running (again)
John Hancock is out
NYC doesn't heart Boston
Up first…
---
TRANSPORTATION
The MBTA's next GM
Images via the Commonwealth of Massachusetts, MBTA. Illustration: Katie Cole
It's official: Phillip Eng will be the next General Manager of the MBTA. Gov. Healey on Monday announced the long-awaited appointment, which means the New York resident is shipping up to Boston with a start date set for April 10. Thankfully, he claims he's not a Yankees fan.
Here's what you need to know:
📝 He's got a hefty resume. The 40-year transit veteranspent the bulk of his career rising through the ranks of New York's public transit: He was the New York State Department of Transportation's Executive Deputy Commissioner, the COO of the MTA (NYC's version of the MBTA), and most recently, he was the head of the Long Island Rail Road (New York's version of the Commuter Rail).
🏆 He has a track record of getting stuff done. For example, the Long Island Rail Road was struggling with on-time performance when Eng took over in 2018. But within a few years under Eng's leadership, the railway saw its best on-time performance since modern record-keeping began in the 1970s. And it's the busiest commuter rail system in North America. Nothing to sneeze at.
😬 He's stepping into a job with a tall order. Whether it's a litany of slow zones, diminished ridership, or a lengthy to-do list from the FTA, Eng has his work cut out for him. And given the especially tumultuous year the T has had, all eyes will be on Eng to see if he can turn it around. And a big job also means a big salary: $470,000 a year to be exact (roughly $130,000 more than the base pay of the former MBTA GM).
📱 What would you do first as GM of the MBTA? We asked our followers on IG and the responses were unsurprising. One follower emphatically wrote, "Make the T run later! And faster! Bye bye, slow zones!" Another hoped Eng will "fix aging infrastructure in a reasonable amount of time." Fingers crossed.
---
CITY
Quick & dirty headlines
Image: Matthew J. Lee/Globe Staff
🇺🇸 Elizabeth Warren is officially running for re-election. The 73-year-old Mass. Senator announced that she will seek a third term in 2024 in a video where she ticked off a series of campaign priorities: pass a wealth tax on billionaires, create universal childcare, and build a 21st century transit system across the state. It's unclear who might challenge Warren for the Senate seat, but it's probably safe to say Rep. Ayanna Pressley or Mayor Michelle Wu won't, as they both make a cameo in the video announcement.
❤️ Mayor Wu announces events to remember Boston Marathon bombings. This April 15 marks the 10-year anniversary of the Boston Marathon bombings. The public gathering will be held at 2:30 p.m. on April 15 on Boylston Street. In addition to hosting events honoring victims and survivors, the city is also encouraging people to give back to the community. The city's website lists over a dozen volunteer opportunities and also features an 'Acts of Kindness' checklist to help honor those lost to the tragedy.
🏃 John Hancock is out. Bank of America is in. As the new sponsor of the Boston Marathon, that is. The announcement comes nearly seven months after John Hancock decided not to renew its contract with the B.A.A., which has been going on for 38 years. And while the naming rights will obviously change after this year's race, BoA will also be the lead partner for several other B.A.A. races in addition to working with Boston Public Schools and the Special Olympics.
🛥️ Finally, some good transit news. The East Boston ferry is back in action! The 10-minute trip from Lewis Mall to Long Wharf will run from 7 a.m. to 7:45 p.m. on weekdays and 9 a.m. to 8:45 p.m. on weekends (the full schedule is here). Plus, the main lobby at Alewife Station has officially reopened after a man drove his car into a barrier on the fifth floor of the garage, knocking a 10,000-pound concrete barrier onto the station's glass ceiling.
---
ONE LAST THING
NYC doesn't "heart" Boston
Image courtesy of Deb Saslaw
New York's new promotional campaign is taking aim at Boston.
A photo posted on Twitter showed a street advertisement from the new 'We❤️NYC' campaign reading, "We get more done by 8 a.m. than Boston does in a day," from. Weird flex, but okay.
'We❤️NYC' is a new campaign from New York Gov. Kathy Hochul, NYC Mayor Eric Adams, and local leaders to help New Yorkers come together. Which can apparently be done by taking digs at Boston. But rest assured, locals were ready with their clap backs, with one Twitter user replying, "Sorry to me this reads like an ad for Boston."
---
🤬 Thanks for reading! I, too, had a few choice words for this advertisement.
💃 Keep up with us @BostonBSide on IG, TikTok, and Twitter. Send comments and suggestions to [email protected]