The B-Side
New month. New restaurants! 😋
Plus: 🗳️ Happy election day!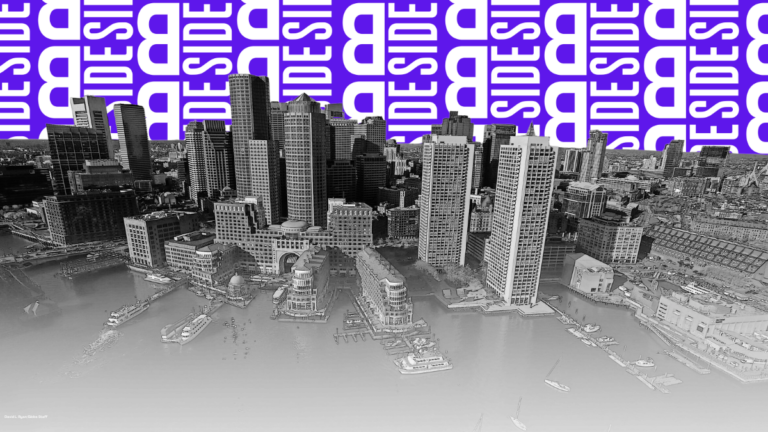 It's Tuesday, Boston.
🗳️ Happy primary day! Today is the Boston City Council primary for Districts 3, 5, 6, and 7. Here's how to check which district you're in, a quick rundown of who's running, and where to vote. Polls close at 8 p.m.!
👀 What's on tap today:
Hurricane updates
Bad nightlife vibes
Massachusetts Cinematic Universe
Up first …
---
RESTAURANTS
The good, the great, and the omakase
Image: Liz Clayman. Illustration: Emily Schario.
New month. New restaurants. Some of which are Michelin star-adjacent (we're still waiting for our own REAL star, Michelin Guide!).
From ritzy tasting menus to crispy French toast, here are four openings we're excited about this month:
🥘Boqueria, Seaport. This new spot serving Barcelona-inspired tapas is set to open in the Seaport today. Welcome! It's the fourth location of an NYC-based restaurant that's best known for its paellas, as well as classic tapas like pan con tomate and patatas bravas. Brunch is planned to kick off this weekend with Spanish breakfast treats, including anise fritters and crispy French toast, and as an exclusive to Boston, a shareable sangria tower. You can browse the full menu here.
🍽️ Things to try:
Paella de mariscos
Pan con tomate
Pulpo a la plancha
🍣311 Omakase, South End. Omakase means chef's choice, or in Japanese, "I leave it up to you," and that's exactly what you'll get with 311's 18-course tasting menu featuring finest and freshest sashimi, uni, caviar, and more. The feast is designed by chef Wei Fa Chen, who previously worked at a three-star Michelin Omakase restaurant spot in NYC. That said, it's definitely a splurge: The 18-course Japanese seafood journey starts at $230 a person, and there are only 10 seats in the entire restaurant. Book a reservation here.
🐙Amar, Back Bay. This spot is one of five food concepts that just opened in the new, ritzy Raffles hotel in Back Bay, and it's chef George Mendes' way of keeping his Michelin-starred NYC restaurant Aldea alive after it closed in 2020. The menu is modern Portuguese cuisine, so expect lots of staples like octopus, salt cod, pork, and rice dishes. And while the space feels bougie, offering sweeping views of Copley Square, Amar's vibes are more relaxed with tableside preparation and no white tablecloths. Book a reservation here.
🍽️ Things to try:
Egg tarts (Mendes is keeping the rest of the menu under wraps!)
🍔Layla's American Tavern, Southie. Bostonians love a good bar, and this new spot in Southie aims to be exactly that. It's from the same folks behind Lucy's and Bowery Bar, and takes over the former Shenannigans Bar in South Boston to dish up lunch, dinner, and brunch. The menu is as American bar as it gets: Buff chick dip, wings, and fried pickles, to name a few items. And there are 20 beers on taps showcasing local and regional brews. Oh, and they're serving an 88-ounce mimosa tower. You can read the full menu here.
🍽️ Things to try:
In yo' face breakfast sammie
Loaded guacamole
Adult iced coffee
---
ADVERTISEMENT
TOGETHER WITH HINT SOCIAL
Looking to find fun things to do and make new friends in Boston?
Image courtesy of Hint Social
👯 Calling all Bostonians who want to get social IRL. Say hello to Hint Social! Founded right here in Boston, Hint Social goes beyond letting you know about great events and things going on in the city. It adds the social in and helps you to meet people who share your interests. Join the community by downloading the app for FREE, and find your next Pats watch party, wine dinner, or fall fitness event. Some upcoming events you'll find on the app include (hurry, spots fill fast!):
And if you're an organization looking to host your next event or community group on the app, you can reach out here.
---
CITY
Quick & dirty headlines
Image: NOAA
🌀 Hurricane Lee is going to have some impact on New England. How much, exactly, is still in question. As of Monday night, a direct hit appears to be off the table (though that could change). While meteorologists expect the storm to weaken as it approaches cooler waters, the actual size of the storm is expected to grow, opening New England up to lots of wind depending how the storm tracks. We should have a clearer idea if rain and flooding are in our future come Wednesday, so be sure to follow the National Hurricane Center for updates.
💉 Your annual flu shot just got a new sidekick. The FDA gave the greenlight to new COVID vaccines from Moderna and Pfizer that can be given at the same time as your flu shot this season. It's all part of a larger shift to treat fall updates of the COVID vaccine so you can get one every fall, just like a flu shot. The shots target the XBB.1.5 omicron variant, and while no longer the dominant strain, it's close enough to those causing the most COVID-19 illness. The CDC will recommend who most needs the shots today. Here's how you can get yours.
🙄 College students aren't vibin' with Boston's nightlife scene. If you're under 21, there aren't many places to go. If you're over 21, you're faced with steep covers. And even if you're willing to cough up the cover, the party ends at 2 a.m. but the T stops at 12:30 a.m. This butterfly chart of decisions usually leads to an expensive night that ends early for Boston's younger population. And when housing costs are just as bad as NYC and San Francisco — without dollar pizza, happy hour, or an easy way home — some folks are questioning why they're staying.
🏃 Run fast? Boston Marathon registration is open for qualifiers! If you've got a qualifying time under your belt in the last year, you can now register for the 2024 Boston Marathon through Friday. Boston is known for having some of the toughest qualifying times in all of the marathon majors, with men 34 and younger having to run a three-hour marathon (6:50 per mile pace) to even be considered. That said, if you still want the glory of running this historic race, keep an eye on charity runner apps. Here's me crossing the finish line with Dana Farber this year!
---
ONE LAST THING
Massachusetts Cinematic Universe
Image: David L. Ryan/Globe Staff
Avengers, assemble! In Massachusetts!
It was a Massachusetts Cinematic Universe weekend as Sudbury native Chris Evans, a.k.a Captain America and People's 2022 sexiest man alive, reportedly tied the knot with actress Alba Baptista on Cape Cod.
Iron Man (Robert Downey Jr.), Thor (Chris Hemsworth), and Mr. Fantastic (John Krasinski) also attended the superhero-studded wedding, followed by a meetup with Black Widow (Scarlett Johansson) at Puritan & Company in Cambridge.
The table ordered the smoked bluefish pâté, Parker House rolls, and seafood risotto, along with "all the veggies." An onlooker said they were extraordinarily nice.
Superheroes, they're just like us!
---
🦸 Thanks for reading! The nosy journalist in me now wants to know how much the bill was.
💜 Special shoutout to today's sponsor, Hint Social, for supporting local journalism and fostering friendly communities and fun in Boston.
💃 Keep up with us @BostonBSide on IG, TikTok, and Twitter. Send comments and suggestions to [email protected].