The B-Side
How to be bougie on a budget 💅
Plus: 🐐 The GOAT returns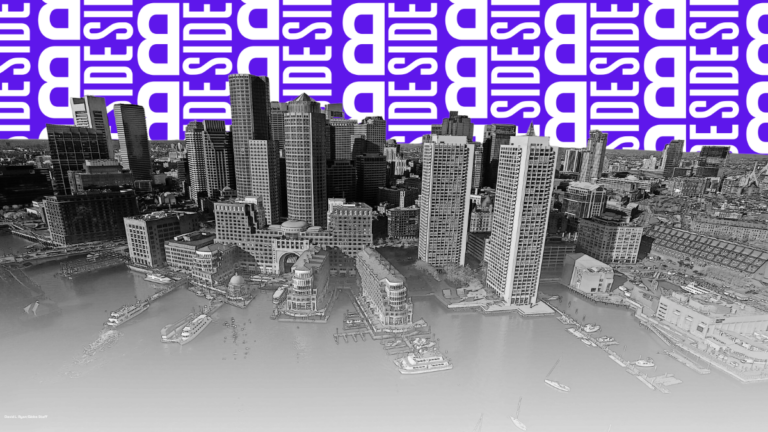 Happy Friday, Boston!
💐 The results are in: Sixty percent of respondents from yesterday's poll said a phone call is the bare minimum for a Mother's Day gift, so remember to give Mom a ring this weekend.
Also, happy early Mother's Day to all the mamas out there. We appreciate you.
👀 What's on tap today:
The GOAT returns
BU commencement protest
The C's hang on
Up first…
---
SMALL BUSINESS
Welcome to the neighborhood
Gif: Katie Cole. Video: Emily Schario
Happy Small Business Month! To celebrate, we're highlighting three new-ish small, local businesses that may not be on your radar. Bonus: They might have a perfect last-minute Mother's Day gift if you're in need.
🥘 Founder Shanae Saint Louis is working to take the prep time out of cooking for those on-the-go. And it all started with her toddler. "I have a picky eater that's specific on flavors … so I started experimenting with spices in the kitchen to get him to eat different kinds of food," Saint Louis said. Her Caribbean background and love of cooking led her to make spice blends and marinades for her kids, which conveniently ended up saving her time in the kitchen. "It was just more of being a mom and trying to be fast-paced," she said.
👩🏿‍🍳 Taste D Island Spice just launched this year. Saint Louis offers Jerk and Cajun seasoning mixtures as well as a marinade that's packed with herbs, all of which can be used on veggies, seafood, meat, and rice. In addition to running her business, she still works her regular nine-to-five job as a school director in Cambridge, but dreams of hosting her own cooking show one day. "It's a good thing my husband loves eating," she said of her "ultimate" taste-tester. You can check out her spice blends here.
🕯️ Co-owners and couple Eric Kaweesi and Megan Schuler are bringing cleaner, creative candles to the home decor space. The idea of creating a candle company all started after a trip to Vermont. They missed the experience of connecting with nature and wanted to bring those multi-sensory aspects to their home. "We're both candle lovers," Kaweesi said. "Every holiday, we get everybody candles … We thought, how about we make our own?" They began to prioritize ingredients that are "good for the customer and environment," which means not using any parabens, phthalates, or perfume oils.
📈 Their biz quickly outgrew their two-bed in Watertown, and they just opened their new studio in Southie. From the pouring of the wax to the pouring of the concrete jar in which the candles sit, everything is made by hand. They also wanted to create a candle that still had life after the flame went out. "We encourage customers to repurpose the vessel. Some use them for planters," Kaweesi said. You can find them online here and in-person at The Current in the Seaport.
💅 Owner Cecilia Hermawan is all about helping people be sustainably bougie on a budget. Life as a single-parent who was working full time and studying for her MBA was chaotic. "I was freaking out about how I would be able to fund my own education while maintaining other expenses," she said. But after a friend introduced her to second-hand shopping, she was hooked. She fell in love with vintage items. "It's way more sustainable and very unique because you get one-of-a-kind pieces," she said. She started dabbling in the vintage space at pop-ups around Boston, and eventually quit her full-time job.
👗 Vico Style just opened its flagship location on Beacon Hill after running out of a converted ATM station in Cambridge. The garden-level spot on Charles Street is bursting with color and charm. Hermawan hand-picks every item she sells, keeping in mind current styles and seasonality. If something doesn't sell at Vico, it either goes to her staff or gets donated to a local charity, unlike at thrift stores, where much of the clothing ends up in landfills. You can check out her collection online here.
👀 Vintage-curious, but don't know where to start? We talked to Hermawan and two other local vintage experts to get their tips. You can watch our video here.
---
CITY
Quick & dirty headlines
Image: Jim Davis/Globe Staff
☘️ The Celtics hang on for dear life. The C's pulled away late in the game to defeat the Philadelphia 76ers 95-86, forcing an Eastern Conference Semifinals Game 7 showdown. Despite a miserable start, Jayson Tatum pulled it together in the fourth quarter, drilling three 3-pointers in a row to seal the deal (16 of the 19 points Tatum scored were in the fourth quarter). The C's will come back home to TD Garden on Sunday for the matchup, and we're hoping for better luck than the Bruins had in Game 7.
🏈 Tom Brady is coming back to Gillette. Unfortunately, not how you probably hoped. The GOAT will return to Foxborough for the team's home opener later this year to be honored by fans and the team for his record-breaking career in New England. Pats owner Robert Kraft made the announcement during an appearance on NFL Network's "Good Morning Football." The details of how exactly he'll be honored are unclear, but one likely item could be retiring his No. 12. And according to Kraft, this will just be one of many celebrations honoring Brady.
🪧 Members of the Writers Guild of America plan to picket BU's commencement address. The guild announced the demonstration after the university confirmed that it's going to stick with commencement speaker David Zaslav, the CEO of Warner Bros. Discovery. BU's choice in the wake of the ongoing Hollywood writers' strike has been criticized by the guild, along with BU students and local labor groups. The strike has been underway since May 1 when the guild and Alliance of Motion Picture and Television Producers failed to reach a contract agreement.
📚 Need something to read on your commute? The City of Boston's got you covered. Mayor Wu just announced the "Browse, Borrow, Board" pilot program, a series of digital pop-up libraries at 20 MBTA stops. All you do is just scan a QR code on the sidewalk decal at the stop, and you'll be able to browse and borrow audiobooks, eBooks, e-newspapers, and e-magazines from The Boston Public Library's collection. And you don't need a library card or app to use it. You can check out up to five titles at a time for two-week durations then just scan the code again to re-register and checkout new materials.
---
THINGS TO DO
Weekend plans
Image: John Tlumacki/Globe Staff
🎶 Rock out to local musicians at Somerville Porchfest, where you can see artists from tons of genres filling the streets with music for free.
🌃 Eat, drink, and play at the return of the Boston Night Market on City Hall Plaza.
🍰 Indulge your sweet tooth for a good cause with Bakes for Breast Cancer Massachusetts.
🛍️ Shop local with the first Boston Open Market of the year. The market used to live in Copley Square but is moving to a new spot on Boylston Street this season.
🌸 Stop and smell the lilacs at the Arnold Arboretum's annual Lilac Sunday event. Want a look at the lilacs? Watch our video here!
---
ONE LAST THING
No more antelope on the loose
Image: Jessica Rinaldi/Globe Staff
An escaped antelope ran around Western Mass. for five weeks
The 900-pound African antelope named Mary got out of the Lupa Zoo after a fallen tree opened a space in the fence for her to run free. Wally Lupa, the zoo's director of facility development and animal care, slept in his car almost every night for five weeks as he tracked Mary around the area. Mary led an exciting life outside of enclosure, at one point swimming across the Chicopee River and spending six days hanging out with a herd of deer.
Lupa tried to use a tranquilizer dart on the creature, but she was too big to be taken down with a single shot. Ultimately, patience and a trap — filled with her favorite food and her mate's poop — was what finally brought Mary into captivity on May 6. She is safe and sound, back in the zoo with her mate, George.
---
😂 Thanks for reading! I need a POV TikTok video of Mary's escape ASAP.
💃 Keep up with us @BostonBSide on IG, TikTok, and Twitter. Send comments and suggestions to [email protected]