The B-Side
How to Oktoberfest like a prost 🍻
Plus: 🪴 Free plant alert!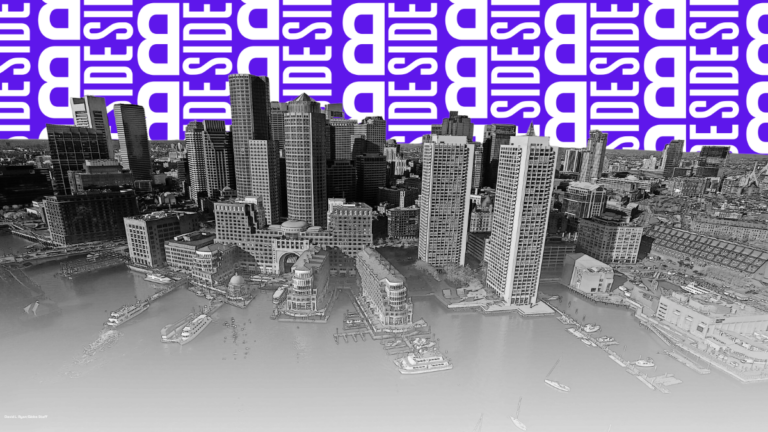 It's Thursday, Boston.
🤔 What do Mayor Wu, Devin McCourty, and David Hogg have in common? They're all gonna be giving talks at The Boston Globe's Globe Summit event next week, and you can listen to their words of wisdom virtually or in-person for FREE. Here's how to sign up.
👀 What's on tap today:
Lee's a comin'
Spill your GUTS
Pickleball FOMO
Up first …
---
OKTOBERFEST
Prost to this
Illustration: Emily Schario.
It's that time of year when chugging a liter of beer while wearing lederhosen is socially acceptable. We're talking about Oktoberfest.
While the festival's origins date back to a 19th century royal wedding in Germany, the modern-day version is mostly an excuse to drink a stein and eat a pretzel the size of your face.
Luckily, there are plenty of ways to celebrate around Boston:
🍺 The big four = big parties. Harpoon Brewery, Sam Adams, Night Shift, and Trillium are all hosting multi-day extravaganzas complete with live music from local bands, stein-holding competitions, pretzel-eating contests, and festive beer releases (see: Night Shift's "Prost Malone").
🇩🇪 But the smaller breweries can still throwdown. Allston's Notch Brewing is all about the contests, awarding prizes to the best dirndl and lederhosen, a pretzel-eating contest, and beer-pouring test; for just good ole' vibes, Remnant Brewing is hosting "Funktoberfest" with lagers and funky music; you can learn how to oompah dance at Aeronaut; and don't forget to wear your finest lederhosen and dirndls at Lamplighter's celebrations. They'll be awarding the best dressed free beers throughout the day.
🍀 Think St. Paddy's Day > Oktoberfest? Head to Castle Island Brewing's "Halfway to St. Patrick's Day Party." I would consider this a reach, but at least it's on brand. Instead of pretzels and steins, there will be green beer and Irish food specials. And swap out your dirndl for something green.
🎺 For an untraditional Oktoberfest, hit up Harvard Square. The neighborhood is celebrating its 43rd annual Oktoberfest on Oct. 9 with all the usual brats and beers, but with a twist: the HONK! Parade. More than 20 bands tooting trumpets, tubas, and trombones will be hand-clapping and foot-stomping their way through the festival. Street dancing is encouraged!
🐶 And you can prost to your pooch, too. Harpoon's "Dogtoberfest" is a fundraising event for Dana Farber and the MSPCA, where in addition to enjoying beer and pretzels, you and your dog can participate in their Fast & Furriest three-mile race, a Fest-Minster Dog Show, and if you came dogless, there will be on-site adoptions. Plus, there will be dog-friendly beer.
---
CITY
Quick & dirty headlines
Image: Handout
🌧️ Hurricane Lee is a comin'. I'm going to preface all of this by saying that this could all change … but … local meteorologists feel pretty confident that Lee won't directly hit Mass. this weekend. But it's got a big wind field, so the thought is that if things keep moving the way they are, the most likely scenario is that it'll feel like a rainy, strong nor'easter. The Boston area could experience tropical storm force winds, the coast and the Cape could see hurricane force winds, and there's a good chance we could get one to four inches of rain … so more flooding.
🤑 Somervillians and Cantabrigians: It's your time to shine. How would you improve your city with $1 million? Well, Somerville and Cambridge are asking their residents to tell them. Both just announced the launch of their participatory budgets, where residents can vote on and suggest ideas that improve their communities. Somervillians can vote on the 20 final proposals, spanning a summer music series to more bike lanes, through Oct. 13. And Cantabrigians can submit their own project proposals of how Cambridge should spend $2 million by Oct. 9.
🎤 Olivia Rodrigo is shippin' up to Boston. The Grammy winner, whose music makes me feel like an angsty 17-year-old, is bringing her GUTS tour to TD Garden on April 1, 2024. The tour kicks off in February, and it is set for 57 dates all around North American and Europe. The bad news is that we have to do the usual Ticketmaster song and dance. Fans can register here from now until Sept. 17 for access to tickets. If you get selected, you'll get an access code to get tickets that go on sale Sept. 20 and 21.
🪴 You can become a plant parent for free! To celebrate National Indoor Plant Week, Boston Cityscapes, a local company specializing biophilic design (bringing nature indoors) will be giving away 1,000 free indoor plants on Sept. 19 at 500 Boylston St. starting at 9 a.m. And there's literally no catch. It's just their way of promoting the health benefits of having a plant in your home. But in case you're worried about not having a green thumb, here's a guide of plants you can just set and forget.
---
ONE LAST THING
How to pickleball
Video: Alex Daunais. Gif: Emily Schario.
I've been having major pickleball FOMO. So I finally took a lesson at Harpoon Brewery's new pickleball social club, and I quickly learned why this is the fastest growing sport in America.
They're all about the leagues at Harpoon, featuring their Rec League for beginners and their Juicer League for those who are after the hardware (and who probably take this game too seriously).
And surprisingly, my high school gym glass ping-pong champ title definitely gave me a leg up. I was actually kind of … good?
You can watch and see if I got drafted for their competitive "Juicer" league here.
---
🏓 Thanks for reading! Apologies in advance to everyone who's had to hear me talk about how much I'm obsessed with this sport.
🚇 The results are in: B-Side readers were close to split on which MBTA line shutdown would be the worst. One reader wrote: "Red Line is tough, but when the Green Line shuts down, that's like kicking someone when they're already down."
💃 Keep up with us @BostonBSide on IG, TikTok, and Twitter. Send comments and suggestions to [email protected].