The B-Side
When it rains, it pours … literally 😭
Plus: 🔥 The sexiest man alive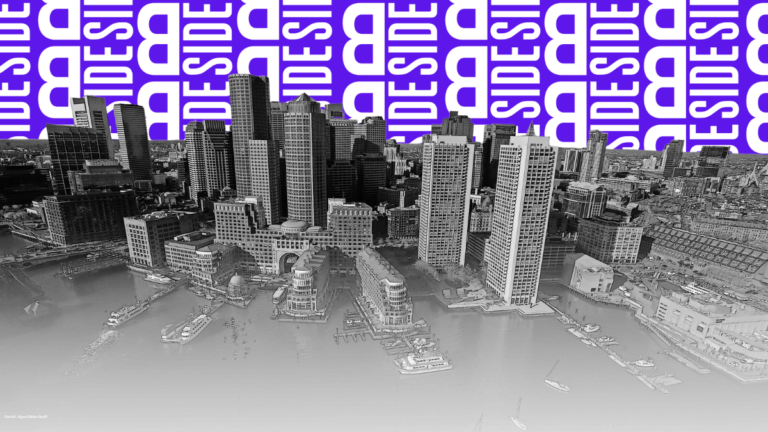 It's Thursday, Boston.
🙋‍♀️ Raise your hand if your favorite food group is a sandwich! *Raises hand.* The Globe just dropped a list of the best Italian subs in Greater Boston, and if you're someone like me who could survive off of capicola and provolone alone, this list is for you.
👀 What's on tap today:
More election results are in!
Choo choo deals
The sexiest man alive
Up first…
---
SHOPPING
The farmer in the deluge
Illustration: Gia Orsino.
If you thought this summer's rain was a buzzkill for your weekend plans, just imagine how farmers felt. Only five of 20 weekends from June to October — during prime outdoor farmers market season — were dry.
We chatted with local market managers, farmers, and vendors to learn how the deluge really impacted their season. Here's what they said:
🌧️ While rain might slow things down, it rarely stops the party. Yes, rainy weather means a decrease in customers. But most outdoor markets aren't typically canceled due to weather, a policy which Jessica Eshleman from Union Square farmers market said is partially "in recognition of how critical these markets are to their [vendors]." Kevin O'Dwyer, of Langwater Farm in Easton, agreed: "They have to cancel the market to keep us away," he said.
☔ But that attitude doesn't come without challenges. The weather can change the market experience, according to Steve Marcelin, of Roslindale farmers market. Marcelin explained that rainy days can make markets feel like "more of a grab-and-go situation," where there's less incentive for customers to chat with vendors or stick around for funsies. O'Dwyer said that atmosphere can be "pretty demoralizing for staff," who often get less payoff in sales for their work in the rain.
📚 Plus: not all merchandise is waterproof. For "craft vendors like books or textiles, it's very challenging for them to participate in the market when it's wet," Marcelin said.
🍑 For farmers, the weather had even deeper roots. The rain affected farmers before they could even hit the markets this summer. Eshleman said that heavy rain through the spring plus a frost in May "pretty much obliterated" peach harvests for some of her farmers, and apples didn't fare much better. For Langwater Farm, O'Dwyer said that their more disappointing crops "were probably balanced by crops that did well in the rain."
⛅ At the end of the day, resilience is part of the job. Whether it be throughout the seasons or during the peak of COVID, markets have constantly needed to be flexible, and the changing weather is no different. "We look at it, partially, as an opportunity for people to be a bit more aware of things like climate change … the essence of the event is having a deeper conversation about their food, and these changes give the community a lot of opportunities for education," Marcelin said.
💌 If there's one takeaway here: Local markets need you. Every single person we spoke to emphasized the importance of your support in keeping them afloat when times are rough, so consider this a friendly reminder to shop local when you can. The people who grow your food will thank you.
— Written by Gia Orsino
---
ADVERTISEMENT
TOGETHER WITH SAMUELS & ASSOCIATES
Usher in the holiday season in The Fenway
❄️⛸️ Winter is here, and so are two Boston holiday favorites: The Rink at 401 Park and The Fenway Tree Farm. Get ready to lace up your ice skates, pick the perfect holiday tree, and make the Fenway your ultimate playground this winter. Plus, don't miss out as The Rink transforms into "Studio 401" (inspired by the iconic Studio 54; skating tickets available online or in person). The opening celebration kicks off at 401 Park Drive on Nov. 18 from 11 a.m. to 9 p.m., featuring local DJs, FREE cotton candy and waffles, and more.
---
CITY
Quick & dirty headlines
Image: Elise Amendola/AP
🗳️ Bostonians weren't the only ones at the polls Tuesday. Cambridge and Somerville showed up too, and the (unofficial) results are in. In Cambridge, all six City Council incumbents held onto their seats, including Mayor Sumbul Siddiqui. Plus, three new Council members (Jivan Sobrinho-Wheeler, Ayesha Wilson, and Joan Pickett) joined the ranks. Incumbent Somerville Mayor Katjana Ballantyne had a landslide victory over William Tauro, and three out of four City Council incumbents for at-large seats held onto their positions, with incumbent Charlotte Kelly being edged out by former councilor Will Mbah.
🚂 Traveling by rail this holiday season? Amtrak has a sale for you. The company just announced a flash sale from now until Nov. 15 on nationwide travel routes during the holiday season. The deals include one-way fare from Boston to Providence for as low as $4, or from NYC to Boston for $25. The reduced fares apply to coach and Acela business class tickets for trips from Dec. 15 until March 15. You can get in on the deals here, or on Amtrak's app.
🎸 Country fans, get ready to party. Country icon Kenny Chesney announced that he'll close his 18-stop "Sun Goes Down" tour at Gillette next summer. The Aug. 23 show will be Chesney's 22nd time playing Gillette, and this time, he'll be joined by Zac Brown Band, Megan Moroney, and Uncle Kracker — a killer lineup! Tickets go on sale at 10 a.m. on Nov. 10. BTW: If you're struggling to place Chesney, he sings "She Thinks My Tractor's Sexy." That should ring a bell.
🎄 It may be early November, but the vibes are giving … December. If you're jealous of NYC bars that look like Christmas threw up on them, The Venetianin Weymouth just launched its stunning annual holiday pop-up through Jan. 31 that'll give you your fix. Their regular dining room is transformed into a cozy winter wonderland complete with a 360° greenery display with nearly 6,000 ornaments, lights, and more. You really have to see it for the full effect. You can reserve a table here.
— Written by Gia Orsino
---
ONE LAST THING
The sexiest man alive
Images: Gabriel Bouys AFP via Getty Images, Angela Weiss AFP via Getty Images. Illustration: Gia Orsino.
If New England is known for one thing … it's our sexy men.
Well, whether or not that's true, we're on a two-year hot streak of producing People magazine's sexiest men alive. Given our sports teams aren't winning any trophies these days, we'll take it.
And this year's man is one of the sexiest yet: Patrick Dempsey, who, along with having ocean-blue eyes and an impossibly chiseled jawline, is a Maine native. He took the crown from the 2022 winner (and Bostonian!) Chris Evans, who was iconically asked in his interview what the sexiest thing about Boston was, to which he answered:
"I love the weather. The seasons, the sports teams. But the sexiest thing about Boston… maybe our universities. We've got a lot of good schools. Let's give education a plug, that's damn sexy."
— Written by Gia Orsino
---
🕺 Thanks for reading! I would've said Matt Damon. But you do you.
💜 Special shout-out to today's sponsor, Samuels & Associates, for supporting local journalism and bringing winter fun to Boston.
💃 Keep up with us @BostonBSide on IG, TikTok, and Twitter. Send comments and suggestions to [email protected].