The B-Side
The 'Sweet Carolining' starts today ⚾
Plus: 🧑‍🍳 Local James Beard finalists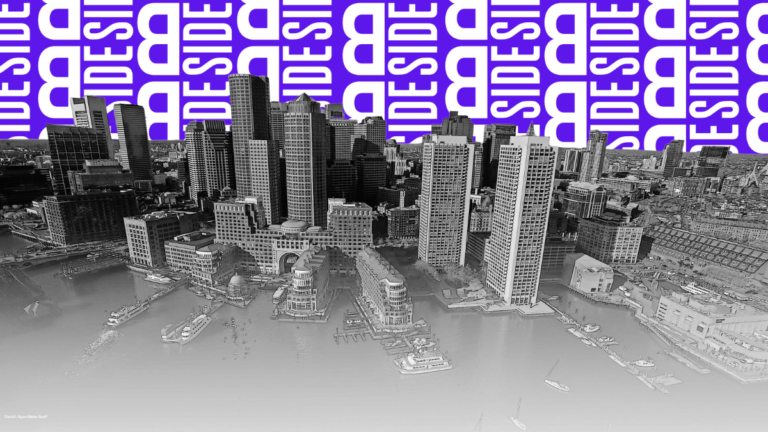 It's Thursday, Boston.
🎤 T-minus 50 days until Taylor Swift's Eras Tour hits Gillette. So if you're one of the lucky ones with tickets, here's a look at her official set list, organized by album.
👀 What's on tap today:
Local James Beard finalists
Transit two cents
Blue Hills by bus
Up first…
---
SPORTS
All things Red Sox
Image: Barry Chin/Globe Staff. Illustration: Katie Cole
Happy Opening Day! One of Boston's unofficial first days of spring. The Red Sox are set to take on the Baltimore Orioles this afternoon at Fenway Park. So whether you're a die-hard Sox fan or just in it for the Fenway Franks, we've put together a round-up of everything you need to know heading into baseball season:
😅 Will the Red Sox be any good? It's debatable. Several sports publications predict the Red Sox will end the season like last year: in last place. But, lest we forget, the Sox finished last in 2012, then came back to win the World Series in 2013. Right now, everyone is 0-0. But if you're looking to place a bet, maybe don't root for the home team: The Red Sox have the lowest preseason odds to win the World Series since 1985.
⏰ One thing is certain: Games will be much shorter. New MLB rules mean pitchers only have 15 seconds to throw a pitch with the bases empty and 20 seconds with a runner on base. And just a few seconds here and there have made an impact: Spring training games were 26 minutes shorter on average. Although not time-related, the bases will also be bigger, presumably leading to more stolen bases. You can see the full list of rule changes here.
🌭 And don't forget about the food. The Fenway Franks and Hood ice cream in a souvenir helmet are here to stay, but the team behind Fenway's concessions has expanded this season's offerings with eats like avocado fries, a crab cake sandwich, and a New England maple bacon burger (chef's pick). Plus, you can wet your whistle with a lavender lemon drop or spicy watermelon margarita. But if you don't want to spend an arm and a leg at the game, here's a great list of all the food options around the park.
⚾ Bonus: The Red Sox clubhouse also got a facelift this season, and it looks SO COOL.
---
CITY
Quick & dirty headlines
Image: Craig F. Walker/Globe Staff
🍽️ And your local James Beard finalists are … Rachel Miller, of Nightshade Noodle Bar in Lynn, is a finalist for the Outstanding Chef award (the only Mass. chef up for a national award). The nominees for Best Chef in the Northeast region include Valentine Howell, of Krasi in Back Bay, and Yisha Siu, of Yunnan Kitchen in the South End. Winners will be announced June 5, so you may want to make a reservation now to avoid the post-award buzz.
🚇 Transit experts give the new MBTA GM their two cents. Former Mass. Transportation Sec. Jim Aloisi said Eng will fail if he only has the resources that he has today, meaning he needs more money and staff. He's definitely right about the latter as the MBTA is still struggling to fill hundreds of open positions. And Rep. Seth Moulton thinks Eng just needs to clean house at some point, saying "we wouldn't be in this situation if there weren't bad people at the T."
🥾 Local leaders want to make Blue Hills Reservation more accessible. A study found that it's faster and easier for those living in Boston's outer suburbs to get there via car than for those living in nearby communities taking public transit. One proposed fix is to reroute the 716 bus up to Houghton's Pond on its Monday to Saturday schedule. A more expansive improvement would add a new public transit service out of Mattapan Station that loops through the Blue Hills and stops at popular spots.
❤️ Remembering Mel King. Community members are mourning the death of Mel King, the civil rights activist and former state representative from the South End who was the first Black person to make it onto a general election ballot as a Boston mayoral candidate. The 94-year-old passed away at his home Tuesday morning. You can read the tributes to King from local leaders like Ayanna Pressley, Mayor Wu, and Segun Idowu here.
---
ONE LAST THING
Green Line anime recs
Images: Wali Holly via the MBTA, Craig F. Walker/Globe Staff. Illustration: Katie Cole
Need anime recommendations? Ask your Green Line driver.
T operator Wali Holly has been giving anime suggestions along with the usual station information on the B Line (listen to him in action here). He said he hopes it's a way to lighten people's day and give them something to smile about during an average train ride. The 42-year-old driver feels that anime is a good way to connect with the young riders who take the B Line.
As for his recs, he suggests One Piece, Naruto, and My Hero Academia among others.
---
🎥 Thanks for reading! While I don't know too much about anime, I will 100% recommend Miyazaki's "Spirited Away." One of my all-time favorite movies.
💃 Keep up with us @BostonBSide on IG, TikTok, and Twitter. Send comments and suggestions to [email protected]