The B-Side
To nips, or not to nips 🤔
Plus: 🌮 Dunkin' breakfast tacos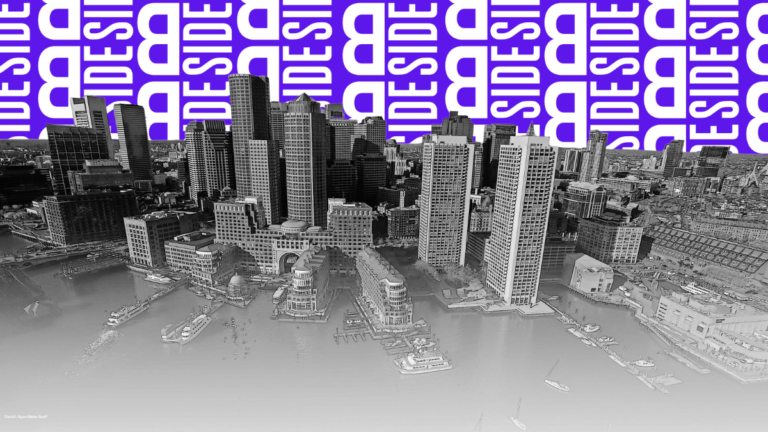 It's Thursday, Boston.
🐶 It's also National Puppy and National Cuddly Kitten Day. Here's the MSPCA's latest roster of adoptable pets for a morning serotonin boost. I'm obsessed with Lady's ears.
👀 What's on tap today:
MBTA GM to come
Deep Ellum returns
Dunkin' breakfast tacos
Up first…
---
CITY HALL
The great nips debate
Image: Jonathan Wiggs/Globe Staff. Gif: Katie Cole
Should Boston ban nips? It's officially on the table. City Councilor Ricardo Arroyo called for a hearing to outlaw the mini liquor bottles this week (ironically, the day after the St. Patrick's Day Parade). But will it actually happen?
Here's what you need to know:
🤔 Why ban them? For Arroyo, it's a public health and environmental issue. Arroyo cites a report where Chelsea saw a drop in alcohol-related emergency calls after passing a similar ban. Plus, nips' small size means they can't be recycled, making them a litter nuisance. For context, a group of Hyde Park residents collected over 10,000 nips in two months in 2021.
🙋 Have other communities done it? Several. In addition to Chelsea: Newton, Wareham, Mashpee, Nantucket, and Falmouth all have prohibited bottles of alcohol that are 100 milliliters or less. Arroyo also notes that the Boston Licensing Board has the power to ban the sale of nips when granting a liquor store license in the city (at least 70 businesses in the city already can't sell nips today).
🙅 Who's the opposition? Package stores. Robert Mellion, the exec. director and general counsel for the Massachusetts Package Store Association, doesn't buy that this ban will prevent public drunkenness and thinks it will only hurt small businesses. He has said that Chelsea's decline in alcohol-related emergencies was likely due to an initiative the association implemented for package store owners that included a "do not sell list."
🗳️ What's next? After Wednesday's hearing, the proposed ordinance is now off to the council's committee on small business and professional licensure for further discussion and to iron out the details. They'll vote on it at some point, but when is still TBD.
---
CITY
Quick & dirty headlines
Image: Lane Turner/Globe Staff
🚇 Expect a new MBTA GM "very, very, soon." Gov. Healey said she is in the final stages of selecting the T's new general manager, but the specifics remain murky. When pressed on whether "soon" means a week or two, Healey responded with, "It will be very soon." So it's safe to say we'll find out on a day that ends in "y." But one thing is for certain: Whoever steps into the state's most thankless job will be greeted with a smorgasbord of challenges, including diminished ridership, persistent slow zones, and a lengthy to-do list from the FTA.
💊 Mass. pharmacies must stock family planning meds. Maura Healey made it abundantly clear that state regulations require pharmacies to keep medications on hand to meet "the usual needs of the community," and that family planning meds like Mifepristone and emergency contraception are included in that regulation. This clarification comes as 20 attorneys general nationwide called on pharmacies in their states to stop providing mifepristone, an abortion medication, prompting Walgreens to stop selling the pills by mail in those states.
🤠 Deep Ellum returns. After closing its doors in 2020, the beloved Allston gastropub is back — this time in Waltham. The food menu at the new Deep Ellum on Moody Street is similar to the original with meat, cheese, and tinned fish boards, their popular truffle gorgonzola fries, and new additions like their porcini mushroom poutine and onion smash burgers. The only big difference is there won't be any brunch since the kitchen is a little too small.
🌮 Dunkin' gets into the taco business. Breakfast tacos, that is. Available now for a limited time, Dunkin' tacos are served on a warm flour tortilla, filled with scrambled eggs, cheddar cheese, fire-roasted corn, lime crema, and optional crispy bacon crumbles. The company's CMO said they're "undoubtedly one of the tastiest savory items" they've launched. Which kind of feels like a slap in the face to their sausage, egg, and cheese on a croissant.
---
ONE LAST THING
Sweet Stewie Vuitton
Image: Jessica Rinaldi/Globe Staff
A local mini horse finished as runner-up in the annual Cadbury Bunny competition.
Stewie Vuitton, an adorable rescue mini horse from Andover, entered to be this year's Easter mascot for Cadbury chocolates. Vuitton was rescued from an auction just over a year ago and now works as a therapy horse for Lifting Spirits Miniature Horses. All the animals in this year's competition were also rescues.
Crash the cat from Boise, Idaho, came in first. And though Stewie came in second, he's first in our hearts.
---
🐴 Thanks for reading! I'd like to have a word with the judges.
💃 Keep up with us @BostonBSide on IG, TikTok, and Twitter. Send comments and suggestions to [email protected]