The B-Side
Spring cleaning? Don't forget your phone. 🧹📱
Plus: 🗺️ Boston maps get a facelift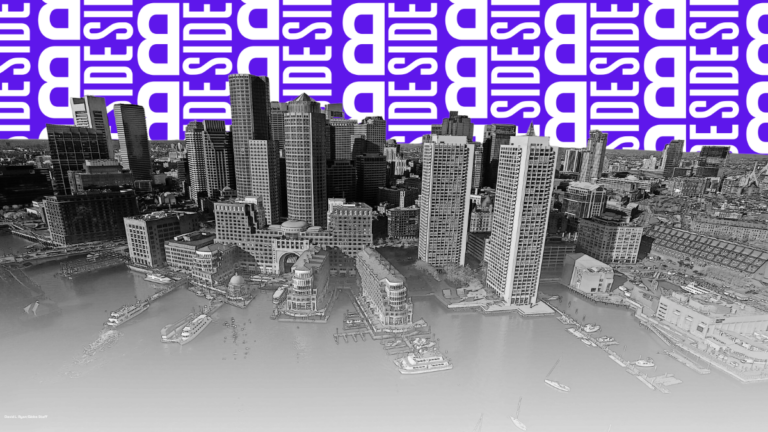 It's Tuesday, Boston.
💸 Friendly reminder: Tax Day is four weeks from today. So if you haven't submitted yet and you make less than $60K a year, Boston is providing free tax return services for residents to help maximize their refunds. News you can use!
👀 What's on tap today:
Should Boston ban nips?
Adderall shortage at home
Apple Maps upgrade
Up first…
---
LIVING SMARTER
Spring cleaning your smartphone
Illustration: Katie Cole
She's a 10, but she has 60,000 unread emails. If this sounds like you, your smartphone probably needs more spring cleaning than your apartment. Decluttering your digital space is equally important to decluttering your physical space, according to Stasia Steele, a Cambridge-based professional organizer and founder of The Little Details.
So with the season of sprucing up in full swing, here are her tips on how to hit refresh:
🔒 Get yourself a real password manager, a.k.a., the pregaming of digital organizing. "When something is difficult," Steele said, "our natural reaction is to go 'I don't want to do this right now.'" So by creating less of a friction point in accessing your accounts, you're more likely to actually declutter said accounts. Steele is a big fan of Dashlane (the basic level is free!).
📧 Create actionable email folders. Instead of labeling your email folders as "work," and "car," label them as "to pay," "to read," and "to respond." Having your favorite blog and an urgent email from your boss in one inbox can make you "feel like you have these extra tasks that really aren't that important," Steele said, which can lead to analysis paralysis. And be sure to make time to go through each folder since the "to read" one is something you presumably want to do.
📱 The SPACE method will free your phone. We're probably all guilty of having one (or one thousand) too many pictures on our phone. For digital spaces, the SPACE method (sort, purge, assign, contain, equalize) looks like adding your vacation photos to a designated album on your phone, then deleting all the blurry ones you don't need. The same idea goes for apps.
⏰ Create time for the items above. Which is arguably the hardest part. "In theory these all are simple things, but they always trip everyone up," Steele said. But designating a 15-minute digital tidy everyday will allow you to start hacking away at those unopened emails. As Steele would say, there is no wrong place to start, so just start somewhere.
🧹 Still want to spring clean your apartment? Here are Steele's tips for decluttering your physical (and mental) space.
---
CITY
Quick & dirty headlines
Image: Lane Turner/Globe Staff
❌ Should Boston ban nips? City Councilor Ricardo Arroyo wants the city to think about it. He filed a hearing order to bring together the Boston Public Health Commission and Licensing Board to discuss how a ban could positively impact public health and reduce litter. Cities like Chelsea have already implemented similar bans and saw a drop in alcohol-related emergency calls. But some think banning nips would just drive sales to other cities and ultimately hurt local package stores.
🤬 Housing complaints are through the roof. Which isn't that surprising given the rising cost of rent, exorbitant broker fees, and locals hightailing to cheaper cities. Rental housing was the product or service Mass. residents complained about most in 2022, outpacing used car dealers for the first time. The AG's office received 918 landlord-tenant complaints last year, many of which were about unsafe and unsanitary conditions in rental units, rent hikes, and evictions.
💊 The Adderall shortage's impact at home. Ever since last summer, many Bay Staters taking Adderall and generic versions of the drug have been sent on wild goose chases in hopes of filling their prescriptions. The FDA announced an official shortage of Adderall and its generic versions last October, and it doesn't look like there's an end in sight. For one local with ADHD, not taking his meds is like a nearsighted person losing their glasses: "You're gonna walk around squinting and bumping into things and feeling frustrated and making mistakes."
🚨 New restaurant alert! Mark your calendars: Bar Vlaha, a Brookline restaurant from the same team behind Greco, Hecate, and Krasi, is opening this Thursday. The menu highlights the cuisine of the Vlachs, a group of shepherds from rural central and northern Greece, and utilizes nomadic traditions using charcoal and open fire techniques. If you like to decide what you're eating before you arrive, take a peek at the menu here.
---
ONE LAST THING
Apple Maps upgrade
Image: Apple Maps screenshot
Take a look at your phone. Apple Maps gave Boston a 3D upgrade.
TikToker Frank McShan made a video highlighting the new 3D Apple Maps featuring detailed Boston landmarks. With the 3D look at Fenway, you can spot the Green Monster and "Home of the Boston Red Sox" sign. If you scroll over the Isabella Stewart Gardner Museum, you can look down through the glass ceiling at a rendering of the courtyard. Plus, you get more detailed road maps and better navigation.
Missing from the 3D map: a depiction of the Orange Line on fire.
---
🤔 Thanks for reading! Hmm … this update has me questioning my Google Maps allegiance.
💃 Keep up with us @BostonBSide on IG, TikTok, and Twitter. Send comments and suggestions to Emily.[email protected]