The B-Side
Spring is in session🌷
Plus: 🥊 Battle of the tax plans.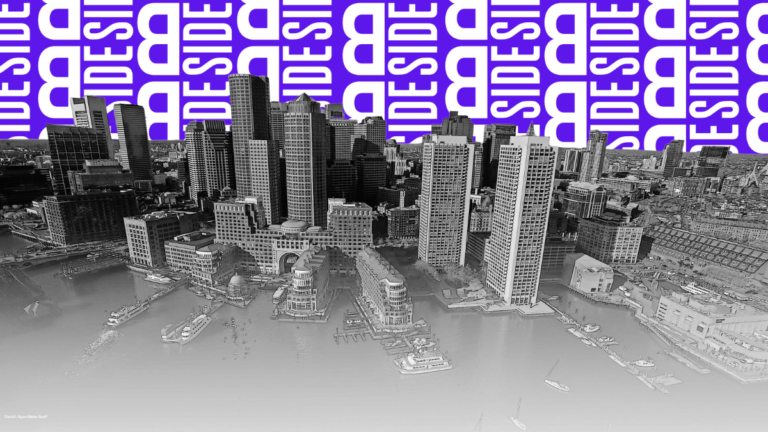 Happy Friday, Boston!
👎 Bad news: The Red Sox' rally fell short. They lost 10-9 to the Orioles on Opening Day.
👍 Good news: Tickets for Saturday's game are still reasonably priced. And they'll be even cheaper if you show up to the Ace Ticket booth 30 mins before the game.
👀 What's on tap today:
Battle of the tax plans
Free community college boost
J.P. Licks' new flavor
Up first…
---
OUT & ABOUT
A spring guide to Boston
Image: Craig F. Walker/Globe Staff. Illustration: Katie Cole
Spring has SPRUNG. Baseball season is underway, Marathon Monday is in 17 days, and swan boats are just around the corner (April 15, to be exact). Plus, it looks like there's a 70-degree day in our future. But if you haven't fully shaken your winter blues, here's a list of seasonal events and happenings that will put a spring in your step:
🧺 The return of the markets. Farmers. Artists. Night. They're all coming back. SoWa's Open Market will reopen in May with over 100 regional and local food, art, and retail vendors. Inspired by traditional night markets in Asia, the Boston Night Market at City Hall Plaza will return in May with vendors, performances, and a beer garden. And spring staples, like the Copley Square Farmers Market, return May 12. If you want to find others in your area, here's a handy guide.
🏃 Road race season starts now. Boston is consistently ranked one of the best running cities in the U.S. thanks to all residents being within a 10-minute walk to a park. You can sign up for the classic springtime 5Ks on the Esplanade and in Cambridge. And if you want to cross the Boston Marathon finish line without running the full 26.2 miles, Dana Farber is hosting a Boston "Minithon" where you can run the last .2 miles of the marathon course.
⚾ Theme nights at Fenway. The only thing better than a Sox game is a Sox game with swag. If you're graduating, you can get a free "Class of 2023" shirt with the purchase of your Sox ticket during one of four game days this spring. You can also get a complimentary Star Wars Red Sox jersey on Star Wars night or a rainbow jersey at the annual Pride Celebration. But if none of these are your jam, they've got plenty of other theme nights, too.
💐 For the flower lovers. Nothing beats the Public Garden when the tulips are in full bloom or Lilac Sunday at the Arboretum. But the Art in Bloom exhibit at the MFA showcasing interpretive floral arrangements of 45 artworks is a close second. You can learn how to make your own exquisite floral arrangement with master floral designer Jimmy Guzman that same weekend. And don't forget about the hanging nasturtiums at the Isabella Stewart Gardener Museum — they're only here for three weeks!
🧹 Love your block? Prove it! Boston is hosting two citywide spring cleanup events this April, and you can pitch in. The cleanups will take place in every Boston neighborhood over the course of two weekends (April 22 and 29), and, depending on your location, will consist of picking up trash, tszujing up local parks, and more. You can sign up here if you want to host one of the cleanup events and here if you just want to volunteer.
---
CITY
Quick & dirty headlines
Image: Jonathan Wiggs/Globe Staff
🥊 Battle of the tax plans. Mass. House Speaker Ron Mariano announced that the House will create a tax reform package about a month after Gov. Healey put forth her own proposal, setting up a proposal clash. The Mass. legislature tried creating a proposal last summer until an obscure law forced the state to cough up almost $3 billion in refunds. Mariano didn't say exactly what will be in the plan, just that it'll probably include things left over from last summer's draft.
🎓 Mayor Wu expands tuition-free community college. Wu announced all Boston residents are now eligible to get an associate's degree for free, thanks to a new $4 million investment. The money is expanding the city's Tuition Free Community College program, which allows students to go to six area community colleges for free for up to three years. The program will now also pay off up to $2,500 in debt from partner colleges if the debt is preventing people from re-enrolling in courses.
🏠 More affordable housing on the way. Gov. Healey announced that hundreds of new affordable housing units will be funded by $62 million in new state and federal awards. The money will go to 12 projects, creating 460 new units. "Nearly all" of these units will be reserved for low-income households, with 317 units set aside for "very low-income residents." And three of the projects will be built in Boston, creating 100 units for older adults.
✨ Have ideas for a better Boston? It's your time to shine. Mayor Wu announced applications are now open for the 2023-2024 SPARK Boston Council. SPARK is a community volunteer council of 20- to 35-year-olds who advise Boston's leaders on how to make the city a better place for millennial and Gen Z Bostonians. The only requirements are you have to live in Boston proper and have had a ClubPenguin account (or really, just be 20- to 35-years old).
---
THINGS TO DO
Weekend checklist
Image courtesy of the Blue Man Group. Illustration: Katie Cole.
🍦 Try J.P. Lick's and Blue Man Group Boston's new ice cream flavor: 'Exploding Marshmallow Mouth,' a blue ice cream (obv) with marshmallow swirl and colorful candy, available starting April 1.
🕯️ Learn to make your own candle at Studio by Garden Streets in Cambridge.
🎬 Catch LGBTQ+ films at the Wicked Queer film festival, one of America's longest running LGBTQ+ film festivals.
---
ONE LAST THING
Foxy recovery
Image courtesy of Newhouse Wildlife Rescue
And for some good news: a badly injured fox has made a strong recovery.
A concerned Andover resident spotted a fox limping around in November and called Animal Control. She was rescued and brought to the Newhouse Wildlife Rescue in Chelmsford, where they named her "Hope." Hope proved to be a fighter and gained two pounds by January.
In February, they moved her to an outdoor enclosure and they hope to return her to the wild soon. The before and after photos are quite stunning.
---
🦊 Thanks for reading! Fun fact: I'm terrified of most woodland creatures, but Hope might be the exception.
💃 Keep up with us @BostonBSide on IG, TikTok, and Twitter. Send comments and suggestions to [email protected]