The B-Side
Last-minute long weekend plans 🎃
Plus: 🌧️ Dicey weather on deck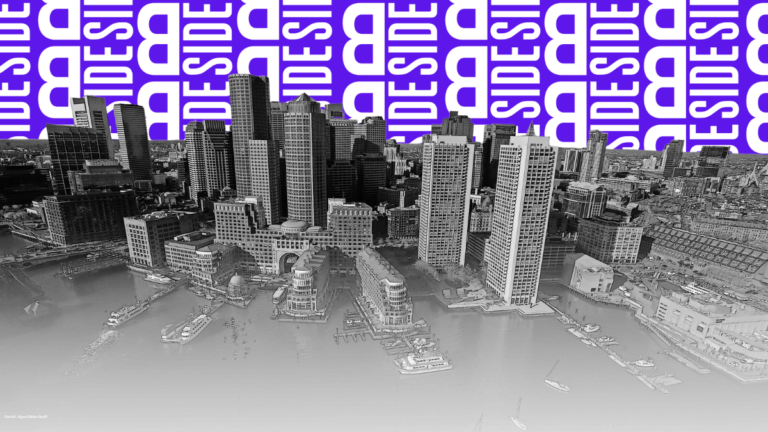 It's Thursday, Boston.
🍁 Hot take: If your camera roll doesn't look like this after this weekend, you can't call yourself a New Englander.
👀 What's on tap today:
Weekend weather toss up
Salem dos and don'ts
Loch Fresh Monster
Up first…
---
LONG WEEKEND PLANS
Pumpkins, public markets, and prost!
Image: Matthew Healy/Globe Staff. Illustration: Gia Orsino.
Cheers to the LONG weekend. Whether you're staying local, hitting the road for cider doughnuts, going leaf peeping — or if you don't plan on leaving your apartment — here's how we think you should spend the next three days:
🎃 Get in, losers: We're taking a fall road trip. Just a 90-ish minute drive from Boston is the Roger Williams Park Zoo's Jack-O-Lantern Spectacular, where thousands of carved and glowing gourds will show off designs from European vacations to wildlife safaris as part of the event's "Pumpkins Around the World" theme. But if you're more of a PYO-type, this pumpkin patch was rated the best in the state.
🍂 Celebrate Indigenous Peoples' Day. Boston land was originally inhabited by the Massachusett people, the Pawtucket people, and the Wampanoag people, among others. So local museums like the Mapparium, MFA, ICA, and Isabella Stewart Gardner Museum are honoring Indigenous history and culture with free admission on Monday; Newton's Indigenous Peoples' Day celebrationwill feature song, dance, and local vendors; and The Brattle will show a double feature exploring stories from the Chinookan and Lakota peoples.
🛍️ Peruse a public market. There's no shortage of shopping to be done over the long weekend, and if you've got something on your wishlist, there's a market for that. You've got the Boston Open Market on Boylston highlighting small businesses, artists, and makers; vintage goodies at the Fall Fenway Flea and Somerville's Curated Vintage Market; and fall-themed fun and treats at the Black-Owned Bos. outdoor market in the Seaport. Want more? Here's a list.
🍺 Raise a stein in the air like you just don't care. This weekend is one of the last opportunities to say "prost" at an Oktoberfest, so for classic celebrations with dirndls and giant pretzels, check out Cambridge's Lamplighter, Allston's Aeronaut, and the granddaddy of them all: Harvard Square's giant Oktoberfest and HONK! Parade. Bonus: Bring your dog to Saturday's appropriately named Dogtoberfest at Park 9.
🏠 Staying inside? Same here. Spoiler: Saturday's weather is looking dicey, so if a day trip isn't in the cards, you can stay cozy indoors with a candle-making class or hand-knit a giant, plush pumpkin in Cambridge. Or you can try one of 20-plus fall cocktail specials at restaurants around town. And if leaving the house is simply too much to bear, put on a classic fall movie and try making one of these cozy fall soup recipes.
— Written by Gia Orsino, Claire Nicholas, and Emily Schario
---
CITY
Quick & dirty headlines
Image: Pat Greenhouse/Globe Staff
🌧️ This weekend's weather is looking like a toss up. Staying true to our rainy weekend brand, Tropical Storm Phillipe will bring a rainy interruption to an otherwise nice long weekend. Today is looking nice, if a little gloomy, and Sunday and Monday will see sun with only potential scattered showers. But Saturday looks like it's getting rained out while the storm passes us in the Atlantic. From noon until late at night, it'll be consistently raining. Perfect excuse to binge a few seasons of Gilmore Girls, though.
📆 Monday is Indigenous Peoples' Day. But not officially in Mass. … Boston, as well as over 20 other cities and towns in Mass., recognize Indigenous Peoples' Day either instead of, or alongside, Columbus Day. And for the third legislative session in a row, lawmakers heard a bill this week in support of its statewide recognition. But despite Gov. Healey already being in favor of the change (plus the bill's 30 co-sponsors), Senate President Karen Spilka and House Speaker Ron Mariano have been quiet on the issue. The bill's future is unclear.
💸 We're one step closer to a form of pay transparency. On Wednesday, the State House approved a bill that would require businesses with 25 or more employees to post salaries along with their job listings. The hope is that this action would be an important step toward closing racial and gender pay gaps, and attract employees and businesses to Massachusetts. And while the bill passed the House with flying colors, it will need approval by the Senate, and then Gov. Healey, before it becomes law.
🚂 Going to Salem this weekend? Leave your car at home. As Salem gears up for spooky season, officials gave a few tips on how to travel to and from the city. While there will be hundreds of extra parking spaces with shuttles to downtown, they'd prefer if you take advantage of the increased public transit options to and from the city, e.g., the doubled Commuter Rail weekend service and extended ferry service through the entire month. "Take the train, take the ferry, come by bike, or come by broom," said the Mayor, "but leave your car at home!" Brb, grabbing my broom.
— Written by Gia Orsino
---
ONE LAST THING
The Loch Fresh Monster
Image: Jessica Rinaldi/Globe Staff. Illustration by Gia Orsino.
Tired: Loch Ness Monster. Wired: Loch Fresh Monster.
In recent weeks, visitors have been noticing … something … in the water of Cambridge's Fresh Pond. Bubbling water, a snakelike figure, and multiple reported sightings — including several flyers around the reservoir — have pointed to one conclusion: a significantly smaller, but equally spooky, Loch Ness Monster. Or, as the locals call it: Loch Fresh Monster, or "Freshie."
Unfortunately, the truth seems to be just slightly less fun than that. Spoiler: She's a log. At least that's according to city water department ranger Timothy Puopolo.
After following the clues to Freshie's alleged lair, he found only a log that matched her description exactly, and pulled it out of the water.
Oh well, there goes our Halloween fun.
— Written by Gia Orsino
---
😠 Thanks for reading! Thanks a lot, Timothy!
💃 Keep up with us @BostonBSide on IG, TikTok, and Twitter. Send comments and suggestions to [email protected].