The B-Side
Tick, tick … Babesiosis! 🪲
Plus: ❤️ A win for polyamorous people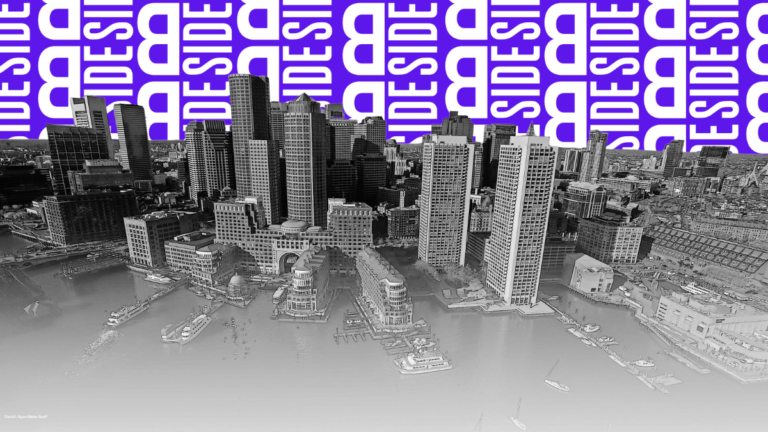 It's Monday, Boston.
🚇 Heads up, Orange Line riders: Shuttle buses will replace service between Wellington and North Station from 8:45 p.m. to end of service tonight for maintenance work. Big Monday energy.
👀 What's on tap today:
A win for polyamorous people
Rent control slippery slope
Dog-inflicted traffic
Up first…
---
HEALTH & WELLNESS
Tick season is upon us
Illustration: Katie Cole
Bears aren't the only ones coming out of hibernation. Enter: ticks. A report from the CDC recently declared that Babesiosis, a tick-borne disease, is considered endemic in all six New England states. The report covered cases between 2011 and 2019, with Massachusetts reporting the highest number of cases in the region.
So with tick season upon us, here's what you need to know:
🪲 What is it? Babesiosis is caused by a parasite transmitted from blacklegged ticks, a.k.a. deer ticks. Yes, this is the same tick that causes Lyme disease. When a human is bit, the parasite infects the person's red blood cells.
📈 Why are cases rising? You guessed it: climate change. Milder winters make it easier for ticks to survive. And while cases are most common in the late spring and summer, "we're actually seeing it more commonly in the winter months," according to Dr. Daniel Solomon, an infectious disease physician at Brigham and Women's Hospital.
🤒 What are the symptoms? They normally start anywhere between one week to one month after the initial tick bite, and unfortunately, are pretty general: fever, chills, body aches, and fatigue. But given that cases tend to be higher in the summer, "if it feels like you have a summer flu," Dr. Solomon said, "we should be thinking about things like tick-borne disease." Thankfully, the blood test for Babesiosis is pretty straightforward.
👵 Who's at risk? Anyone can get it, but those who are older, have compromised immune systems, and those without a spleen are most at risk for severe illness (and in very rare cases, death). If you're young and healthy, symptoms may be mild, and they may clear on their own without antibiotics. About 25% of infected adults are asymptomatic, too.
💊 What's the treatment? Most infections caused by ticks can be treated with an antibiotic called Doxycycline, but Babesiosis is the exception. So if you're being "treated with Doxycycline because there's a suspicion for a tick-borne illness and symptoms persist, you should really think of Babesia as a possible infection," Dr. Solomon said.
👖 How to prevent infection? Load up on a bug spray with DEET, wear long pants and light-colored clothing so you can see the ticks more easily, and start your tick checks earlier than normal.
---
CITY
Quick & dirty headlines
Image: Matthew J. Lee/Globe staff
❤️ A win for polyamorous people in Somerville. The City Council approved an ordinance last week prohibiting employment and policing discrimination against those in relationships of two or more people — the first of its kind, according to those involved. This decision comes nearly three years after Somerville became the first municipality in the country to pass an ordinance allowing polyamorous relationships to be considered domestic partnerships.
🏠 Landlords think Mayor Wu's rent control plan is a 'slippery slope.' Wu's proposal caps rent hikes at 10%, depending on inflation. Believe it or not, the average rent increase in Boston isn't even close to that (around 4% from 2010 to 2020). Some landlords worry that the moderate 10% cap could lead to something more stringent down the road, ultimately impacting their bottom lines. But reducing that 10% cap doesn't happen by flipping a switch, as any changes would need to be made on Beacon Hill (assuming the plan passes in the first place).
🌳 Could a park live on the Pike over Chinatown? City officials are looking into it. Boston landed nearly $2 million in federal grant money to look into the possibility of creating a park over the highway and rail lines between Shawmut Avenue and Washington Street. If approved, it could potentially transform Chinatown. The neighborhood is considered one of the city's heat islands and is plagued with noise and air pollution, due, in part, to its proximity to the Mass. Pike.
🏒 It was a big weekend for hockey fans. In less than 48 hours, the Bruins beat Tampa Bay to clinch the Atlantic Division title. Then they beat the Carolina Hurricanes to secure their 57th win of the season, matching the franchise record. With only nine games left before playoffs, they're well within reach of breaking the NHL record for most wins in the regular season (62). Plus, B.U. is on the way to the Frozen Four — for the first time since 2015 — after notching a win against Cornell this weekend. They'll face No. 1 Minnesota on April 6.
---
THINGS TO DO
Weekend checklist
Image: Stan Grossfeld/Globe staff. Illustration: Katie Cole
🧇 Pre-game for Opening Day with waffles. Sam Adams Brewery is hosting a Wicked Waffle Brunch before the Sox' first home game this Thursday equipped with a Belgian waffle bar and beer-mosas.
🤝 Network your butt off. Boston Young Professionals Association is hosting its monthly networking night with young professionals at The Palm. There will be drinks and apps!
👯 Try speed-friending. It's the same concept of "speed-dating" but this event at Scholar's Bistro is strictly platonic. It's a great way to make new pals as an adult.
---
ONE LAST THING
Dog-inflicted traffic
Image: Suzanne Kreiter/Globe staff. Illustration: Katie Cole
If you were backed up on Storrow yesterday morning, a pup might be to blame.
Only in Boston shared a TikTok of an adorable, but understandably terrified, dog running around Storrow Drive. A handful of good samaritans got out of their cars to try and catch the dog, and a line of cars can be seen backed up behind the group. It wasn't clear from the video whether the dog was rescued by the group, but trying to save a dog in peril is a better reason for traffic than a Storrowed U-Haul IMO.
---
🐶 Thanks for reading! More proof that Bostonians may not be nice, but we're kind.
💃 Keep up with us @BostonBSide on IG, TikTok, and Twitter. Send comments and suggestions to [email protected]