The B-Side
Welcome to the worst month of the year 🥲
Plus: The Pats' season is over.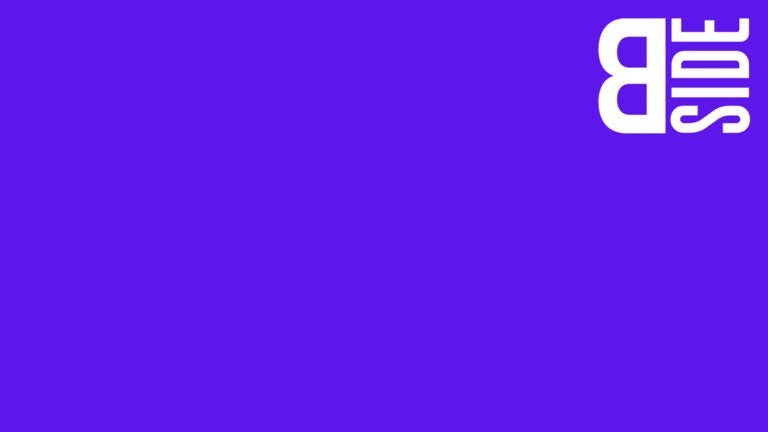 Happy Monday, Boston.
🌮 PSA: Lolita recently reopened their Back Bay location after undergoing a $2.75 million makeover and it looks AWESOME. Oh, how I missed getting cotton candy with my check. Make your res here.
👀 What's on tap today:
COVID numbers aren't great
The Pats season is over
A Bostonian birthday cake
Up first…
---
HEALTH & WELLNESS
Get out of your post-holiday funk
Image via Piñata Farms. Illustration: Katie Cole
Think January is the worst? You're not alone. A 2021 YouGov poll surveying over 15,000 U.S. adults found that January is the most disliked month of the year. And what's to like?
It's cold, dark, and usually when we get our first real dose of snow (tbt to the trauma of January 2015). But gray skies aren't the only thing to blame for your January blues.
Enter: The post-holiday hangover.
We spend three months of the year prepping for the holidays, "so while you're doing all these other things in the name of happiness and joy," said Dr. John Fromson, vice chair for Community Psychiatry at Brigham and Women's Hospital, "you're also suppressing or putting down other things you may be worried or concerned about."
That makes January 1 a hard snap back to reality — a perfect storm of seasonal depression, everyday anxieties, and the feeling that you have nothing to look forward to.
So how can you get out of your post-holiday funk? Dr. Fromson has a few ideas:
📱 Pick up the phone. It's a primitive impulse for us to get out of the cold and stay inside, but it's also a barrier for social connection. FaceTimes or phone calls are easy hacks to stay connected while staying cozy.
🏠 That said, still try to get out of the house. At least once a week. Whether it's a dinner date or a walk with a friend, the feeling of anticipation can do wonders for your psyche. And once you're out, be as present as possible — in-person gatherings are few and far between this time of year.
🧘 Get back into your routine. Especially when you've spent the last month binge eating and drinking. Something as simple as swapping out a cheese board for carrots, going for a walk, or reading before bed can massively support your physical and mental health. There's a reason why doctors always recommend eating well, exercising, and getting enough sleep — it works.
---
CITY
Quick & dirty headlines
Graph: Ryan Huddle/Globe Staff
🦠 Sooo, COVID-19 numbers are … not great. Community risk levels in Suffolk and Middlesex counties officially moved from medium to high last week, likely fueled by the highly contagious XBB.1.5 variant. And with Boston-area hospitals extra strapped with a record-breaking flu season, local officials are encouraging residents to break out the masks again if you're in public, use at-home testing before indoor gatherings, and stay home if you're feeling sick. You know the drill.
🏢 A new development will bridge two parts of Boston together. Developers got the go-ahead to begin construction of the Fenway Center, a $1 billion development featuring two new towers, a parking garage, and office, lab, and retail space. The project will be built on a deck over the Mass. Pike, connecting the Fenway and Longwood Medical neighborhoods — similar to how Copley Place and the Prudential Center knitted together the South End and Back Bay. Construction on the deck is expected to conclude by the end of this year, while the towers and garage are slated for completion by the end of 2025.
🏈 The Patriots' season is over. After losing to the Buffalo Bills, the Pats' playoff chances dropped to 29%, according to 538's NFL Prediction model — their only chance of making the Wild Card round depended on losses from both the Dolphins and the Steelers. Well, the Dolphins and Steelers won, so the Pats' playoffs chances are now zero, a frustrating end to a frustrating season. Lucky for us, Tom Brady and the Buccaneers will be in the playoffs, so if we squint our eyes and turn our heads sideways, it's almost like the good old days.
---
THINGS TO DO
Get out of the house
Gif via Giphy
🧀 Enjoy ooey gooey cheesy goodness at the Curds & Co. pop up at Lamplighter Brewing Co. FREE entry. | Monday, Jan. 9, 5 to 9 p.m.
🎶 Ease into the week by listening to an acoustic open mic night at Porter Belly's Pub. If you want to perform, sign-ups open at 8 p.m. FREE | Monday, Jan. 9, 8:30 p.m. to midnight.
😋 Taste test tequila at La Posada Restaurant & Tequila Bar. Sample 10 tequilas alongside free appetizers. Tickets are $35. | Thursday, Jan. 12, 7 to 8 p.m.
🖌 Make a mug masterpiece with beer mug painting at Break Rock Brewing Co. in Quincy. Tickets are $20. | Thursday, Jan. 12, 6 to 9 p.m.
🖼 Have a night at the museum with the MIT museum after dark. This month's theme is 'Making Memories,' with dancing, games, and food and drink from local vendors. Tickets are $15 in advance or $20 at the door. | Thursday, Jan. 12, 6 to 9 p.m.
---
ONE LAST THING
A cake fit for a Bostonian
Image: Jessica Rinaldi/Globe Staff. Illustration: Katie Cole
Nothing says happy 70th birthday like a lahge regulah and pack of Marlboros.
Miranda Bucciero, a baker at Flour Power in New York, made a birthday cake in the shape of a massive Dunkin' coffee cup and pack of Marlboro cigarettes for someone's 70th celebration. And while we don't know for sure whether the recipient has Boston roots, I'd argue that it's a pretty safe bet — it's the Boston breakfast of champions, after all.
The bakery ships worldwide, so if you want to get one for the 70-year-old in your life (or yourself), you can order it here.
---
😅 Thanks for reading! I conquered Heartbreak Hill on my 12-mile Boston Marathon training run this weekend and initially thought it wasn't that bad. Then I realized I have to do it for real after running 20 miles. Pray for me.
💃 Keep up with us @BostonBSide on IG, TikTok, and Twitter. Send comments and suggestions to [email protected]