The B-Side
Why this COVID wave is different 🦠
Plus: The latest on the Ana Walshe case.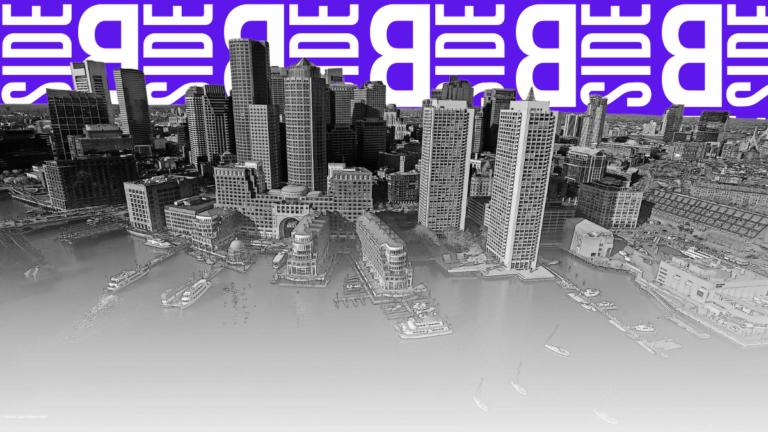 It's Tuesday, Boston.
🪴 It's also National Houseplant Appreciation Day. Let this be a friendly reminder you should probably water yours.
👀 What's on tap today:
Ana Walshe case updates
People love their tax rebates
Where is winter?
Up first…
---
PUBLIC HEALTH
Your COVID surge Q&A
Image: Lane Turner/ Globe Staff
Another year, another post-holiday COVID wave. And if we've learned anything during this pandemic, it's that every wave is unique. Here's what you need to know about this one:
What's driving the surge? A new Omicron variant called XXB.1.5. It's considered the most transmissible variant we've seen and likely makes up more than 70% of cases in the Northeast. Luckily, there's no evidence it'll make you sicker than previous variants.
Why is this wave different? Experts expect XBB.1.5 to spread quickly and globally, but say it's "not a Category 5 hurricane." Also:Less masking = easier transmission. Combine that with a record-breaking flu season, and you have a strapped healthcare system.
Gimme the data. Boston hospitals reported 306 new COVID-19 hospitalizations from Dec. 28 through Jan. 4, a 41% increase from two weeks before. Meanwhile, as of Dec. 29, the viral concentration in Suffolk County's wastewater samples was up 42% over the previous week and 116% over the previous two weeks.
Plus, community risk levels in Suffolk and Middlesex Counties officially moved from medium to high last week.
TL;DR, it's not great.
Gimme an anecdote. I went out to dinner with my parents last weekend where the dining room was only half full. They now both have COVID (I recently had it which likely explains why I tested negative).
Will mask mandates come back? Probably not at the city or state level. But places like UMass Boston, Chelsea Public Schools, and Boston Public Schools have reinstated indoor mask mandates to minimize the post-holiday spread, so it's possible we'll see them on a smaller scale.
What should I do? Mask when you're indoors (especially on public transit), stay home when you're sick, get tested, and get your bivalent booster — that's the advice of Boston Public Health Commissioner Dr. Bisola Ojikutu.
We've been here before. You know the drill.
---
CITY
Quick & dirty headlines
Image: Greg Derr/The Patriot Ledger via AP Pool
👀 Major updates in the Ana Walshe case. In their search for Ana Walshe, the missing 39-year-old Cohasset mother last seen on Jan. 1, investigators discovered blood and a bloody, damaged knife in the basement of her home. Her husband, Brian Walshe, who authorities say bought $450 of cleaning supplies before the mother of three was reported missing, was also charged for misleading police about his own whereabouts the week prior. He pleaded not guilty and is being held on $500,000 cash bail. We'll have more updates as the story unfolds.
🤑 Liked getting that extra state tax refund last year? You weren't the only one. A survey found that 62% of likely voters want to keep Chapter 62F, an obscure tax law that triggered nearly $3 billion in mandatory rebates last year (likely putting a few bucks back in your pocket). The poll also found more interest in broad tax cuts for everyone, not just specific groups, with nearly 57% of respondents supporting the former.
☃️ Where is winter? Until Sunday, the last time Boston's temperature dropped below 30 degrees was Dec. 28 — a mild, 10-day stretch in what's normally one of the coldest times of the year. And Sunday's cold snap was still above average. The first seven days of January were the sixth warmest on record. While it's going to feel more wintry in the coming days, it's still not as cold as usual. But don't get too worried, winter sports enthusiasts, there's always February (hopefully).
---
THINGS TO DO
Get your tickets here!
Gif: TIFF via Giphy
🕺 Mamma mia! It's an ABBA party! Head to Big Night Live for the Gimme Gimme Disco dance party and a bunch of 70's and 80's hits. Tickets start at $20. | Saturday, Jan. 14, 9 p.m.
🎭 Don't throw away your shot to see 'Hamilton' in Boston. Tickets are pricey, but weekday shows have the cheapest seats. | Jan. 17 through March 12.
🖋 Experience poetry and performance at the Isabella Stewart Gardener Museum curated by Porsha Olayiwola, Boston's Poet Laureate. Adult tickets are $20. | Thursday, Jan. 26, 7 to 8:30 p.m.
🎤 Catch Suki Waterhouse on tour at Paradise Rock Club. You might recognize Suki from her modeling career, but she also released an album last year. Resale tickets for her sold-out show start at $34. | Sunday, Jan. 29, 7 p.m.
🍊 Get your tickets now to The 502s' Fresh Squeezed Happiness Tour coming to the Royale. Tickets are $20. | Sunday, Feb. 26, 8 p.m.
---
ONE LAST THING
Local book lovers, rejoice!
Image courtesy of Rozzie Bound
Good news, book lovers: Two new bookstores are coming to Boston this year.
Rozzie Bound is a community-owned bookstore in Roslindale set to open by the end of January. And The Book Shop, the formal name of the storefront of Words as Worlds, will open in Dorchester in the fall.
The new shops are building on a boom of independent bookstores opening in Boston and across New England. Looks like your TBR pile will keep growing this year.
---
😸 Thanks for reading! Need a laugh? Here's a story about a cat named Mr. Spooky who tried to run for mayor of Attleboro.
💃 Keep up with us @BostonBSide on IG, TikTok, and Twitter. Send comments and suggestions to [email protected]