The B-Side
Wu appoints Reparations Task Force 📜
Plus: Local dies in Arctic blast.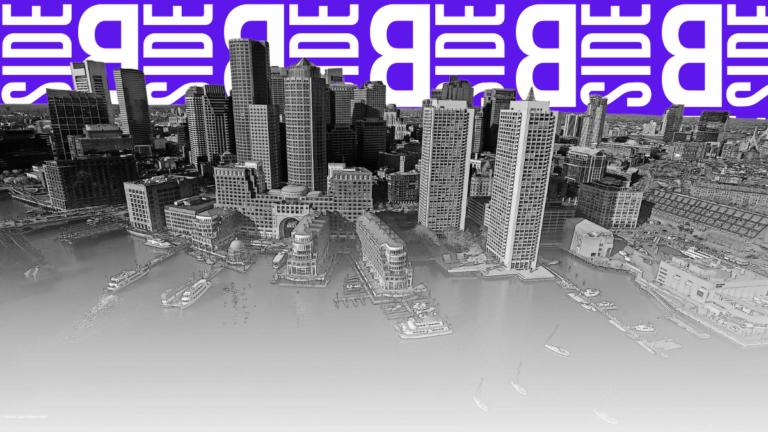 It's Wednesday, Boston.
❤️ Reminder: Valentine's Day is less than a week away, so if you haven't made your dinner ressies yet, get on it! Here's a roundup of restaurants serving up fun V-Day dinner specials.
👀 What's on tap today:
A striking BU study
Arctic blast claims a victim
Test your Mass. knowledge
Up first…
CITY HALL
A next step for reparations
Images: Jessica Rinaldi/Globe Staff, Barry Chin/Globe Staff. Illustration: Katie Cole
Mayor Wu just appointed 10 people to Boston's reparation's task force. Here's what you need to know:
🗳️ To recap: Back in 2022, the City Council unanimously agreed to create a reparations task force to study the lasting impact of slavery in Boston and make recommendations on what form repair could take.
👀 Here's who is on the task force:
Chair Joseph D. Feaster, Jr., former president of the Boston branch of the NAACP
Denilson Fanfan,Boston Public School student
Damani Williams, Boston Public School student
L'Merchie Frazier, executive director of Creative and Strategic Partnerships for SPOKE Arts
Dr. David Harris, past managing director of the Charles Hamilton Houston Institute for Race and Justice
George "Chip" Greenidge, Jr., founder and director of Greatest MINDS
Dr. Kerri Greenidge, assistant professor at Tufts University
Dorothea Jones, longtime civic organizer
Carrie Mays, UMass Boston student and youth leader with Teen Empowerment
Na'tisha Mills, program manager for Embrace Boston
🤔 What do we know about Boston's history with slavery? Reparation supporters have cited the city's continued support and financing of slavery even after Mass. abolished it in 1783, as well as the city's history with segregated housing.
A recent report also found that at least 58 Africans and Indigenous people were enslaved by white parishioners of the First Church in Roxbury from 1631 to 1775, eight years before the state abolished slavery.
📝 Is Boston the first city to study reparations? Nope. Evanston, Illinois, actually became the first U.S. city to make reparations available for Black residents through $25,000 housing grants. The mayor of Providence also proposed spending $10 million of federal coronavirus funding on reparation efforts. And plenty of other states are either working on starting or have already started reparation commissions.
🤷 Now what? The task force will spend the next 18 months studying Boston's participation in slavery, assessing what the city has done to rectify it, and then recommend what reparations could look like.
"This is a historic moment for Boston, for this nation," said Mariangely Solis Cervera, chief of equity and inclusion. "We are creating an opportunity to intentionally address harms of the past and embed racial equity into the fabric of our city."
---
TOGETHER WITH JOBBLE
More money, less problems
Image provided by Jobble
📱POV: Your date just asked what you have planned for Valentine's Day. If you're looking to make some extra cash to impress a special someone, say no more. Jobble is an all-in-one platform built for flexibility, where job seekers set their own schedules and work with the companies they love. Plus, Jobblers can get paid the same day with Jobble's debit card, which makes the hustle for extra cash even easier. Based in Boston, Jobble makes landing local gigs simple and fun––app download here!
---
CITY
Quick & dirty headlines
Image: Stan Grossfeld/Globe Staff
🧠 BU makes big CTE discovery. ​Researchers at Boston University announced Monday that they found signs of CTE in almost 92% of former NFL players they studied. CTE is a degenerative brain disease found in people with a history of repetitive head impacts (like football players) and can only be diagnosed after death. For comparison, another BU study looked at the brains of 164 people and only one had CTE. And that one person happened to be a former college football player.
🏒 Marty Walsh is reportedly going to the NHL. The former Mayor of Boston is reportedly leaving his position as U.S. Secretary of Labor to become the next executive director of the NHL Players' Association. But this really comes as no surprise given as he was reportedly a top contender for the position last week. Walsh is expected to earn around $3 million a year in this role and gets to live in Boston instead of the association's headquarters in Toronto (my dream). So, does this make former Gov. Baker a trendsetter?
💔 Local dies in Arctic blast. 47-year-old Melanie DiVasta was meeting friends in the Financial District last Friday night when she decided to walk home to the North End. Temps in Boston were dipping down to a record low of -8 late that night. Boston police found her unresponsive on a bench at Christopher Columbus Waterfront Park around 3:30 a.m., where she was ultimately pronounced dead. It's unclear how long she was there. And she was less than 500 yards from her home.
🎨 Attention, local artists! The city of Boston wants YOU to redesign Boston's neighborhood signs. You just have to be at least 18 years old and live or work in Boston (bonus points if you live or work in the neighborhood of the sign you design). And if they like your design, you'll receive a $1,000 stipend for your work. You can read the full list of rules and guidelines for the design here. The deadline for submission is March 3 at 5 p.m., so get cracking!
---
ONE LAST THING
HBD Massachusetts!
Image: Blake Nissen for the Boston Globe. Illustration: Katie Cole
Massachusetts just turned 235 years old this week. To celebrate, let's test how well you know our Commonwealth.
The good folks at Boston.com put together a 10-question quiz designed to stretch your Bay State brain. Do you know Massachusetts' state colors? How about the state game bird? And don't forget about the state dinosaur. Not to brag but both B-Side producer Katie and I scored in "true Masshole" status.
---
😅 Thanks for reading! Admittedly, I was stumped on what our state rock is.
💃 Keep up with us @BostonBSide on IG, TikTok, and Twitter. Send comments and suggestions to [email protected]