The B-Side
Your gift-giving gurus 🎁
Plus: 💸 The cost of a functioning T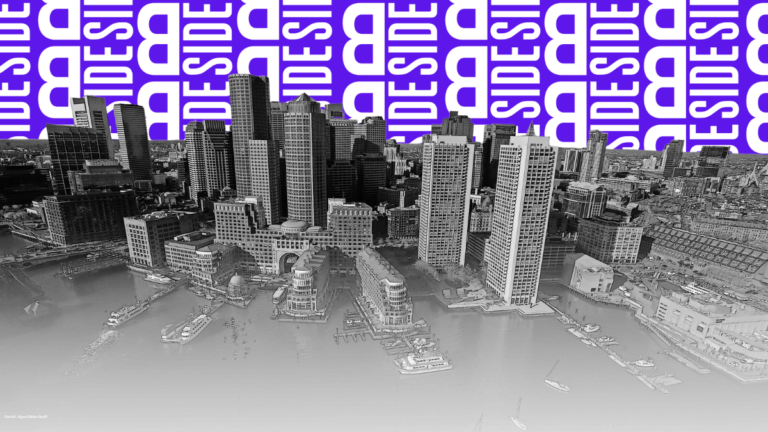 Happy Friday, Boston!
🌳 And happy National Hiking Day! We've got pretty nice hiking weather both today and Sunday, so if you feel like celebrating, here are some great suggestions to get the party started.
👀 What's on tap today:
The cost of a functional T
A State House standstill
A nervous flier's neigh-tmare
Up first…
---
SHOPPING
Wrap up your holiday shopping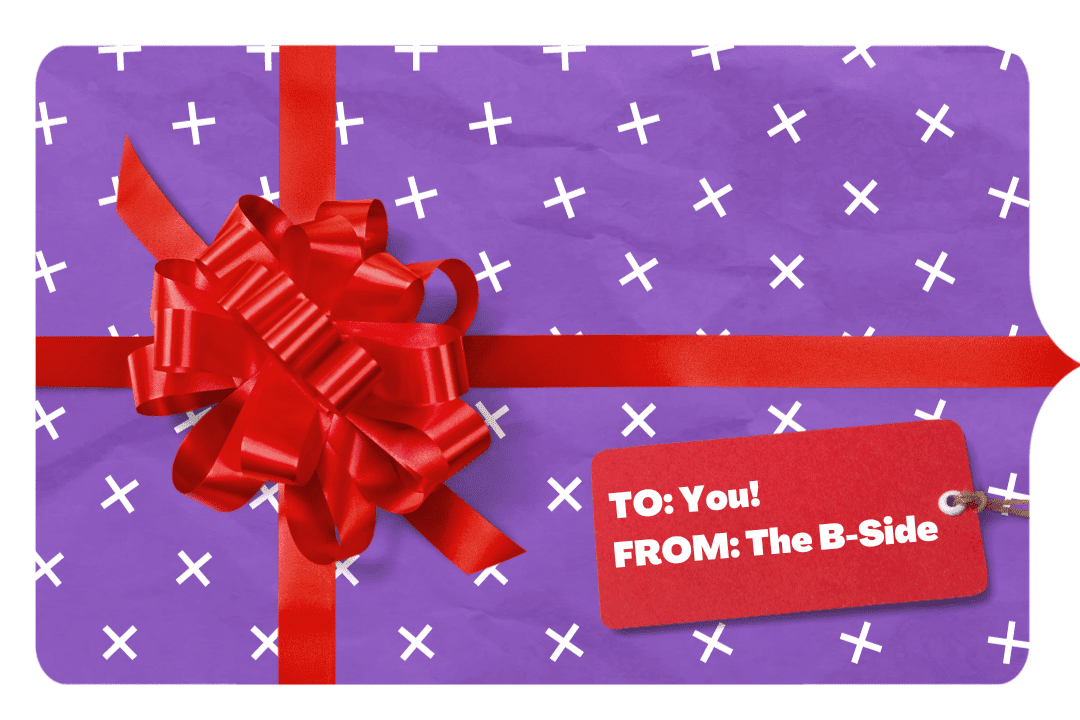 Gift-giving season is coming at us real quick. And we don't want you to be that person who panic buys a statement mug and socks this year …
So we put together the ultimate holiday gift guide for every kind of person in your life, featuring locally made items, all under $60:
🍲 For the foodies in your life … Give them something that will make their meals *chef's kiss* (literally) like this fancy spice set from Curio Spice Company in Cambridge ($28) or these fancy hot sauces from Hillside Harvest ($40). Or you can give them a break from cooking and send them frozen dumplings or buns from Dumpling Daughter ($15). If they have a sweet tooth, this Mexican-style chocolate sampler from Taza Chocolate in Somerville is a no-brainer ($12).
🚚 For your friend who just moved to Boston … Help them settle in with some swag. Grab them a custom "Entering…" sign sticker to show their new neighborhood pride ($5) or bring them in on the inside jokes with a "cars only" Storrow Drive ornament that is actually hilarious ($24). If they need help decorating their new place, pick up a Boston-themed print from local artist Laurel Greenfield ($30 for an 8×10) or make them look cool with a vintage print of Boston from the MBTA ($20 for an 11×14).
🕯️ For the friend who already has everything … Get them something they definitely don't need (or didn't know they needed) like this tea … by the T ($10) or their favorite local beer in candle form from Beers Over Boston (around $15). Send them a sweet hello from these cookies with a message from Telegram Cookies (prices vary) or an adorable custom pocket pig from Siggy Ceramics ($20).
🧶 If your pal prefers experiences over things … Get a crochet or knit kit from Gather Here in Cambridge, which includes everything you need to make something special (prices vary); a candle-making class at Lifebloom ($50) or Sky Candle Co. ($50), or a virtual cooking class by Milk Street Cafe ($30).
💭 And finally, if you just don't want to think too hard … let someone else think about it for you! Give them an assortment of items anyone would love with this Black-owned Boston gift box ($59) or take your pick of other pre-made boxes from Boston General Store (prices vary). If someone needs a little slice of home, send them this Mass. care package filled with local goodies like Cape Cod chips and Fluff ($45).
🎁 Pro tip: If you're really struggling, a trip to a fabulously curated shop like Brookline Booksmith's Giftsmith, Cambridge Naturals, or Boston General Store should get your creative juices flowing.
— Written by Gia Orsino
---
ADVERTISEMENT
TOGETHER WITH SEAPORT
Come for the vibes, stay for the retail therapy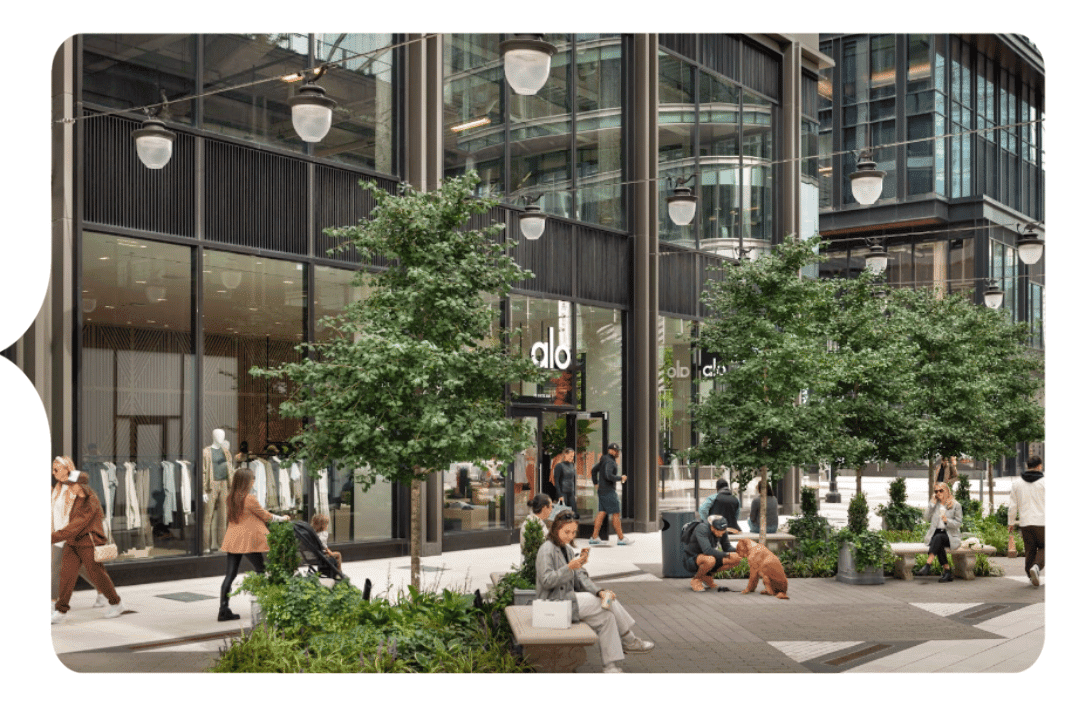 🛍️ Shop 'til you drop at Boston's newest shopping oasis in Seaport. The Superette is a delightful European-style retail space offering more than 20 incredible experiences (with more to come) ranging from high-end fragrances to mind-blowing tacos. While you're there, be sure to check out the latest fall scents at Aesop, discover your next pair of jeans at Rag & Bone, and prep for snowbird season at Faherty. The outdoor courtyard is open year-round and is continuously adding new experiences to offer perfect finds and little thrills.
---
QUICK QUESTION
✍️We're doing some research! What habits do you want to break?
---
CITY
Quick & dirty headlines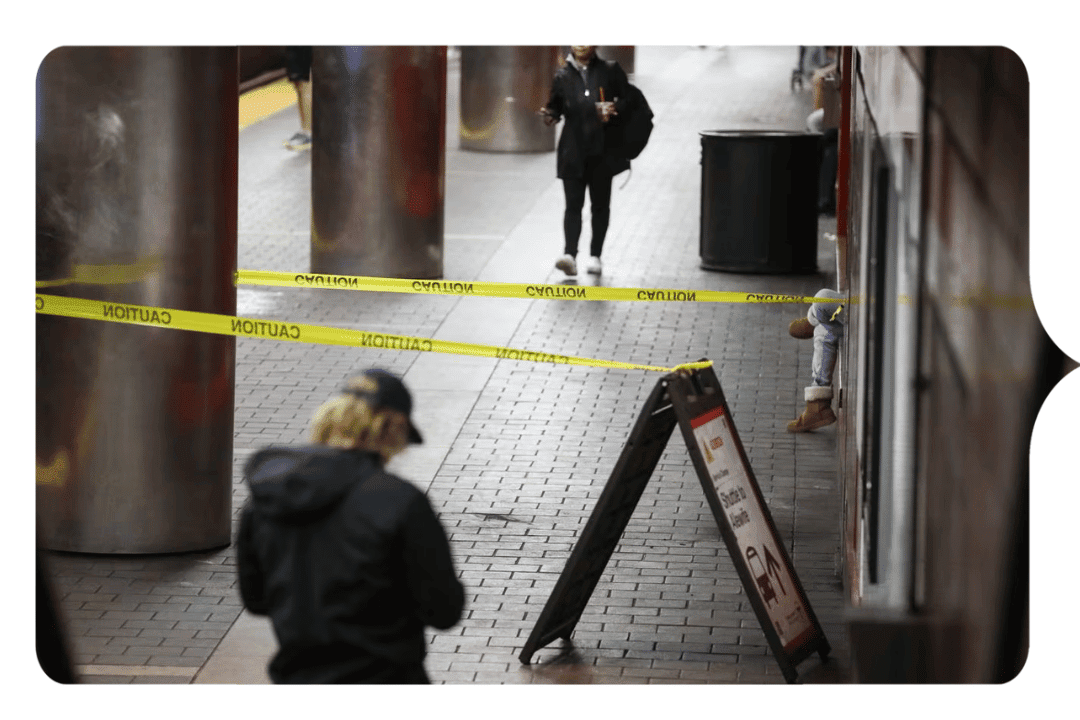 💸 The price for a functioning MBTA? $24 billion dollars. Wondering how bad MBTA conditions are? The amount of money it would take to bring the T's assets — including tracks, stations, trains, and signals, among others — to a state of good repair is $24.5 billion dollars, according to the MBTA. Whew. That number covers the staggering 64 percent of the T's total assets that are in need of updating. However, this news isn't a total shock, considering we already had a pretty good idea of the T's state of disrepair.
⚖️ The State House is at a standstill on the migrant crisis. The State House and Senate failed to reach a deal on a $2.8 billion spending bill before they closed their final formal session of the year, leaving families on the waitlist for Mass.' shelter programs in limbo. $250 million of that funding would have gone toward funding the state's shelter program, which hit its capacity limit last week, pushing any more families seeking shelter onto a waitlist with nowhere to go. Legislators may try to push the deal through in the coming weeks though in an informal session.
🚩 If you're hoping for updates on Mass.' seal and motto … we're sorry. A commission was formed three years ago to recommend changes to Mass.' controversial state seal and motto, but recently disbanded without much to show for their work. After three years, they failed to offer any specific recommendations on either front, citing the subject matter's complex nature (the seal and motto have been criticized as offensive to Native people) and limited time. Any final changes will have to ultimately go through the Legislature, so for now, next steps are unclear.
🍔 Boston's got a lot on its plate this week. Oh yeah, we're talking about restaurant openings. Alamo Drafthouse, the long awaited restaurant and movie theater combo that serves your meal while you watch, opens today in the Seaport. Meanwhile, Good Company, a cocktail bar by veteran Boston mixologist Seth Freidus, is now open in Charlestown. Also recently opened is Frank in Assembly Row, a farm-to-table restaurant originally located in Beverly and named for chef owner Frank McClelland.
---
THINGS TO DO
Weekend plans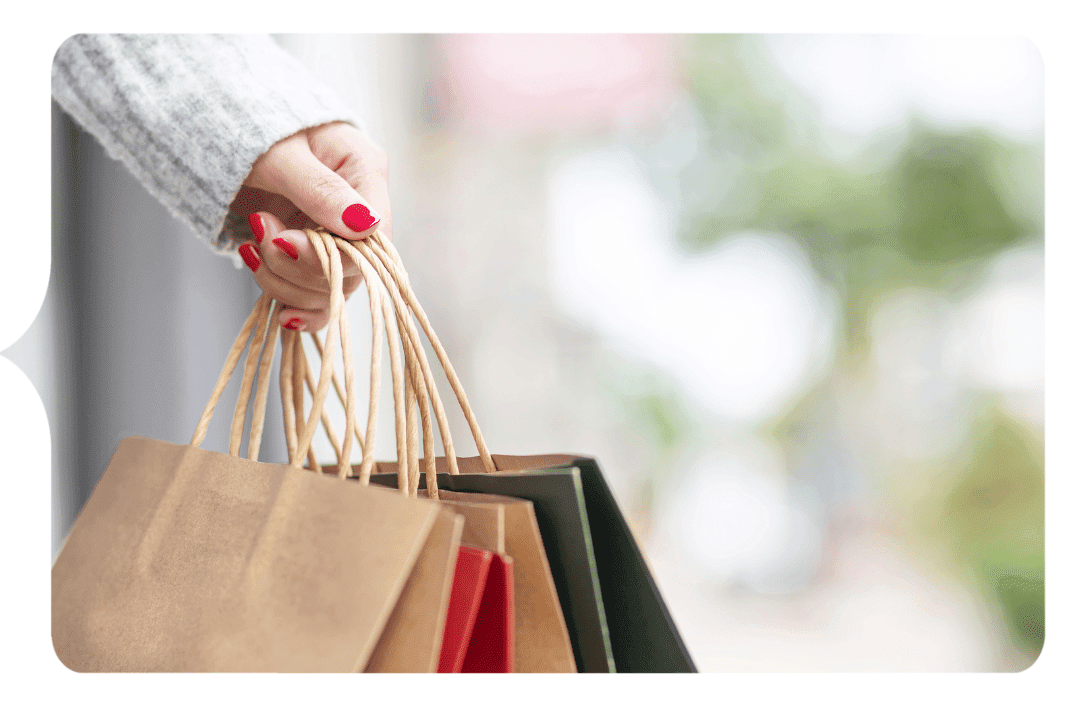 🛍️ Support small businesses while holiday shopping. Two things many of us need to do. You can do both at DTX's two-day alumni entrepreneur market co-hosted by the Boys & Girls Club of Boston.
🪄 Test your Hogwarts IQ. City Tap is making trivia brunch a thing and they're doing it with a "Harry Potter" spin this Saturday at noon — that's "Harry Potter" questions and "Harry Potter"-themed bites and drinks.
🕺 Attend a dance company b-day party. Ever wondered what happens when a dance company turns 20? Find out this Saturday as Salsa y Control celebrates this milestone with a bash at La Tipica 73.
🍹 Touch up on your mixology before the holidays. It's always good to have a new cocktail up your sleeve going into the holidays. Join Citrus & Salt's Friendsgiving Cocktail Class on Monday for a jumpstart.
🎛️ See an iconic DJ perform live on stage. Who comes to mind when you hear "iconic DJ?" Is it, perhaps, deadmau5? Then you're in luck because Big Night Live is hosting him this Friday and Saturday.
❤️ Get exclusive access to a HUGE Black Friday sale. We all know Booty by Brabants, the viral Boston-born fitness brand. Well, Kelly herself is teaming up with Loco on Sunday, releasing an exclusive 40% off sale.
🚦 Find love in traffic. So Boston of you! But actually, head to The Greatest Bar on Saturday for their Stop Light Party. It's simple: wear green if you're single, yellow if it's complicated, red if you're taken.
🐌 Vibe out at an indie album release party. Supporting local bands is both neighborly and fun. Just ask Good Harbor, whose album release party for "Like Snails in the Moonlight" will be at the Lilypad on Saturday.
🥟 Enroll in a new kind of Sunday school. Wild Child and Rebel Rebel are teaming up on Sunday for Empanada School: Empanada making, holiday wine pairing advice, and lots of leftovers.
— Written by Claire Nicholas
---
ONE LAST THING
There's a horse loose in the … plane?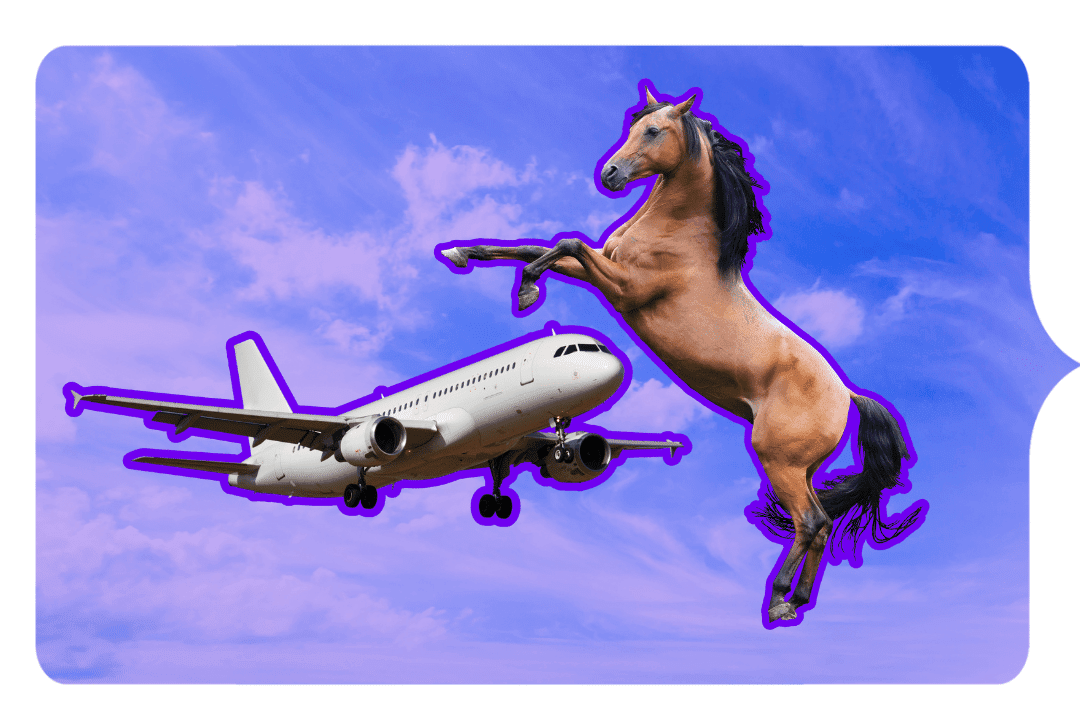 Add this to our list of irrational fears: Last week, a cargo plane had to turn around near Martha's vineyard after a horse it was carrying got loose mid-flight. And no, this isn't a five-year update on John Mulaney's horse in the hospital bit.
The flight was heading from NYC to Belgium, when, around Martha's Vineyard, a horse on board managed to escape its enclosure. You can listen to the pilot tell Boston air traffic controllers about the loose horse here. Apparently, personnel on board were unable to get the animal back into its enclosure, so the plane was forced to turn around and a vet was called to meet the plane back at JFK.
The flight landed safely, but there are seemingly no updates on the horse's status or the status of the crew who dealt with the horse, who I imagine are traumatized.
— Written by Gia Orsino
---
🐴 Thanks for reading! If nothing else, this bizarre story was a great excuse for me to rewatch that John Mulaney bit.
💜 Special shoutout to today's sponsor, Seaport, for supporting local businesses and community journalism.
💃 Keep up with us @BostonBSide on IG, TikTok, and Twitter. Send comments and suggestions to [email protected].