The B-Side
Your guide to staying inside this weekend 🔥
Plus: The best ice cream flavor.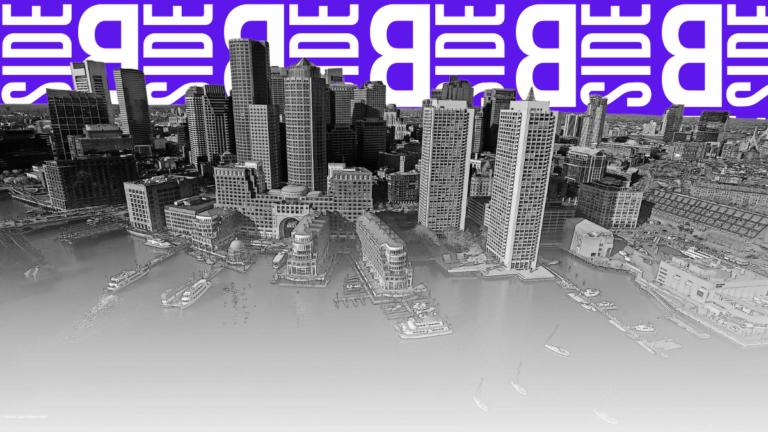 Happy Friday, Boston.
🧐 There appears to be some conflict. Punxsutawney Phil predicts six more weeks of winter, while Ms. G (Mass.' official groundhog) says spring will come early. But I think both can agree on one prediction: Some Bostonians will still be wearing shorts this weekend.
👀 What's on tap today:
City employee envy
The best ice cream flavor
Missing Shrek sculpture
Up first…
THINGS TO DO (INDOORS)
Make the best of the Arctic blast
Illustration: Emily Schario
-30 wind chills derail your weekend plans? Mine too. But have no fear! Here are three ways to spend your days off without having to leave the house:
🏆 Stream The Oscars' best pic nominees. The awards ceremony is on March 12, so you still have time to get your prediction ballots in. "Avatar: The Way of Water" and "Women Talking" are only in theaters right now, but you still have eight others to stream:
🧑‍🍳 Whip up a recipe from these Boston chefs. Something sweet? Give Summer Shack's Jasper White's Apple Crunch recipe a go. Something savory? Pickled-anything lovers should try Tenderoni's owner Tiffany Faison's recipe for Giardiniera (which is especially great if your produce is on its last leg). Something advanced? Try making Buttermilk and Bourbon owner Jason Santos' Biscuits and Gravy 2.0. You can find other local recipes here.
💃 Stay fit (for free). The Boston Parks Winter Fitness Series is hosting a virtual Zumba class on Saturday at 10 a.mand a virtual HIIT class on Sunday at 8 a.m. They're both open to all fitness levels and 100% free.
💜 But staying home isn't an option for everyone. So take it easy on your UberEats drivers and other delivery workers. And if you're out and about and see someone experiencing homelessness, Mayor Wu advises residents to call 911. Same thing goes if you know someone is staying in a vehicle or a place not intended for living during this extreme cold.
---
CITY
Quick & dirty headlines
Image: Craig F. Walker/Globe Staff
🫀 Trading organs for reduced prison sentences? That was part of a controversial bill recently filed on Beacon Hill. But after critics called out the measure for being unethical — and possibly illegal — one of the lawmakers behind the bill is willing to amend it as it works its way through the State House. At the heart of the proposal is a bone marrow and organ donation program within the Massachusetts Department of Correction, which is mired in moral and possibly legal challenges.
😷 Will COVID tests still be free when the COVID-19 emergency ends? If you have insurance and you live in Mass., they should be. While insurers will no longer have to cover the cost of at-home tests, state law requires health insurers to cover all medically necessary COVID treatments without charging co-pays or deductibles. That goes for COVID vaccines and Paxlovid, too. But if you don't have insurance, it's hard to say (the details are still being ironed out). President Biden announced the COVID public health emergency will expire May 11.
😫 Time to get jealous of city employees. A new city program is covering the cost of their annual Bluebikes memberships and 65% of the cost of monthly MBTA passes — a significant upgrade from their previous plan. Plus, they can also get up to $150 of yearly expenses related to bikes and scooters. Employers in general play a huge roll in how their employees choose to get to work, and given Boston's recent traffic rating, this is one of Mayor Wu's ways of committing to "active and sustainable transportation."
🍦 Ritzy AF salted butter cracker ice cream. That's the name of the 2022 North American Ice Cream Association Flavor of the Year. And lucky for us, you can only find it in Mass. The flavor is from the Holy Cow Ice Cream Café's Peabody location, and it's laden with toffee and chocolate-coated Ritz crackers mixed into a salty, buttery ice cream base. Saturday is conveniently National Eat Ice Cream for Breakfast Day, so if you find yourself on the North Shore tomorrow, you know what to do. If you eat with your eyes, make sure to check them out on IG.
---
ONE LAST THING
Shrek sculpture missing
Image: Hatfield Police Department; Illustration: Emily Schario
A Hatfield man is looking for his Shrek sculpture to be returned. Yes, you read that correctly.
The handcrafted cement sculpture weighing 200-ish pounds was reported missing Monday, and according to a spokesperson for the Hatfield Police Department, "There are evident drag marks that he did not go willingly."
Albeit a little odd, this quirky fixture has become an "iconic statue in the town." The owner said it's worth around $500, but to him, "it's priceless."
So if you have any details on the ogre's whereabouts, contact the Hatfield Police Department at 413-247-0323.
---
🙏 Thanks for reading! Thoughts and prayers to the missing Shrek. I hope he stays warm this weeknd.
💃 Keep up with us @BostonBSide on IG, TikTok, and Twitter. Send comments and suggestions to [email protected]