Travel
What Boston.com readers think about the U.S. ending COVID-19 testing for air travelers entering the country
"WAY overdue, should have been done a year ago!"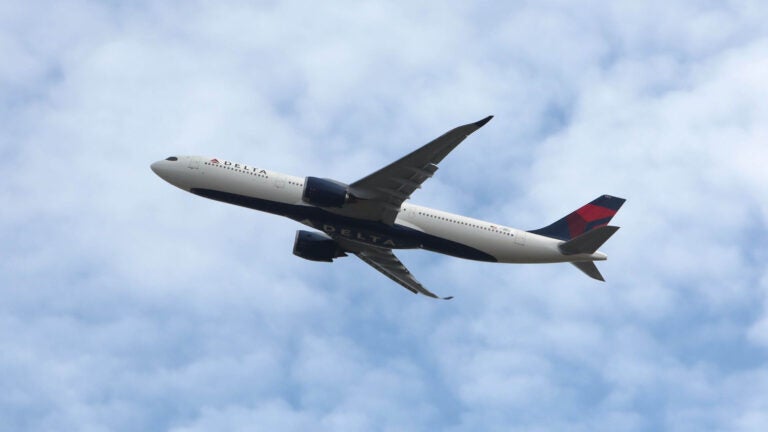 Air travelers entering the U.S. no longer need a negative COVID-19 test, a requirement that began in January 2021 and ended on Sunday.
"This step is possible because of the progress we've made in our fight against COVID-19," U.S. Health Secretary Xavier Becerra told the Associated Press.
When we asked readers if they thought it was time to lift the mandate, 81 percent (171) said yes and 19 percent (40) said no.
Ahead, readers share their thoughts on the issue.
'It's time'
"WAY overdue, should have been done a year ago!" wrote Dave from Braintree.
"It's time," wrote Chris from Waltham. "It's not like we need to keep COVID out, we have plenty here already."
"Love it, it's essentially unnecessary now with so many people getting vaccinated including international travelers. It's one less expense to worry about," wrote Amanda from Stoneham.
"It is about time!" wrote Nina from Needham. "COVID is probably more alive and well in the U.S.A. than any other international country, there is therefore no benefit from such a rule except making it such a hassle for Americans to come back home or tourists to visit. At this point, we need to accept that we have to live with this virus. Hopefully, people will be smart enough to get their vaccine and hope for the best when (not if) they get infected."
"It's time to go back to judging our own health, and deciding whether or not we can fly," wrote Carlos from Boston.
"Too soon? Is that a serious question?" wrote S. from Andover. "Any legitimate purpose the rule might have served expired long ago."
"I'm okay with it!" wrote Helena from Somerville. "Being vaxxed and boosted, I feel that I'll survive if I end up with COVID again. To each their own…"
'I think it is premature'
"I believe we need to give this more time," wrote Terry from Tucson, Arizona.
"I don't think COVID is over," wrote Andrew from Brookline. "We are just quitting, giving up the fight."
"It's more convenient for me and will save me money when I fly home from the U.K. but I think it is premature," wrote Constance from Boston.
"There has been a rise in COVID cases recently," wrote Barbara from California. "Why drop that requirement now? Not the right time."
"Not having to test is definitely more convenient for me," wrote Vanessa from Boston. "But I'm about to go visit my 80-year-old father for the first time since the start of the pandemic. Numbers are still high, people aren't wearing masks on planes or at the airport, and I can't quarantine once I get to my parents' place. I am worried about my parents."
"The almighty dollar once again takes precedence over lives?" wrote Claire from Peabody. "Very sad."
"Absurdity!" wrote Julia from California. "At what point will people realize without keeping all measures in place we continue to keep the pandemic going up and down and opening ourselves up to new mutations."
Is it time to end required COVID-19 testing for travelers on international flights to the U.S.?
Yes
No