Tell Us
Have you been affected by the Great Resignation? Share with us.
We want to hear from readers who quit, are still dreaming about it, or if you were left to pick up the slack.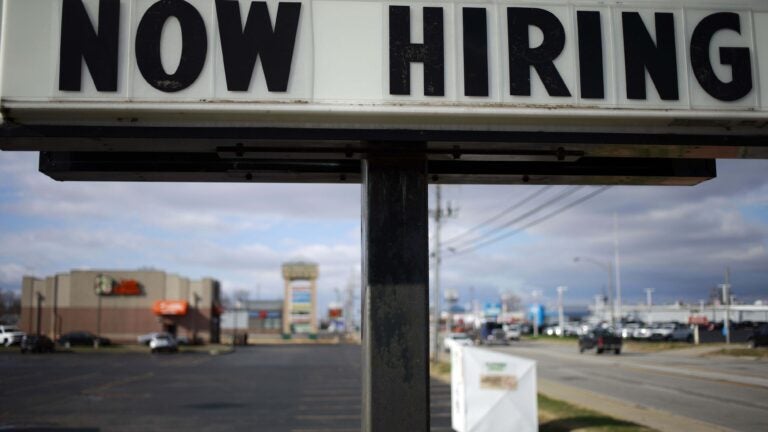 Almost everyone knows someone who is leaving their job these days.
Whether it be yourself, your friends and family, or even your coworkers, it seems that everyone is joining the "Great Resignation."
Earlier this month the Labor Department reported a record 4.5 million Americans voluntarily left their jobs in November. The turnover is mostly in lower-wage positions among hospitality and retail industries with job openings outnumbering those looking for work. But career coaches are seeing a desire to move on across industries.
For some who have shifted to remote work, or were laid off or furloughed due to the pandemic, more people began to rethink the nature of work. When businesses reopened, the desire to quit was magnified. As we enter year three of the pandemic, many workers are beyond burnout and looking for healthier work environments.
In its wake, the Great Resignation has left businesses understaffed, employers scrambling to hire new staff or reconfigure teams, and those remaining take on increased workloads and the growing pains of incoming hires. Meanwhile, those who have joined the "Big Quit" have pursued careers that better suit their needs, passions, and professional goals.
We want to know how the Great Resignation has impacted you. Have you or someone you know recently left a job? What were some of the considerations and motives for leaving?
Or have you seen co-workers or your staff quit recently? What has it been like in their absence?
We want to know what the Great Resignation experience is like as an employee, co-worker, manager, or employer. Let us know in the forms below or email [email protected] and your response may be featured in an upcoming article.
Have you been affected by the Great Resignation?