Readers Say
These are the best snowy winter activities, according to readers
"Nothing beats standing at the top of a mountain on a crisp, clear morning, looking down on the white carpet in front of you leading to the valley below."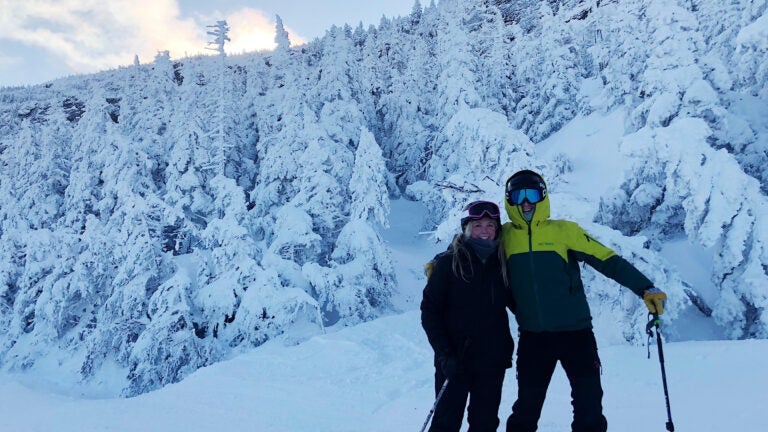 Even when the weather gets cold, Boston.com readers like to find ways to enjoy themselves in the outdoors.
Before Boston experienced its first big snowfall of the year, we asked Boston.com readers to share their favorite ways to spend a snowy day outdoors, and readers sent in some of their favorite activities including pond hockey, snowball fights, winter hiking, sledding, and more.
The reader favorite was skiing, which readers said allowed them to not only enjoy time in nature but to spend time really connecting with loved ones on the slopes, ski lifts, and inside the lodge.
"There is nothing like snow skiing. It can be spiritual. It can be social. It can be solitary. It can provide an opportunity to connect to family and to ignore family. It can be laid back or physically and mentally challenging," said a reader from Westford. "Ritual, revelry, and comfort close the day."
Of course, for some, the only thing on the mind when it's cold and snowing is the quickest way to get back inside.
"Walking toward a heated dwelling and entering it," said a reader named Tom. "Because it removes me from the discomfort of cold weather."
Many readers, however, are fully embracing the cold this winter and looking forward to spending as much time outdoors as possible. Below, discover more of readers' favorite snow day activities and why they love these pastimes so much.
Responses have been edited for length and clarity.
Skiing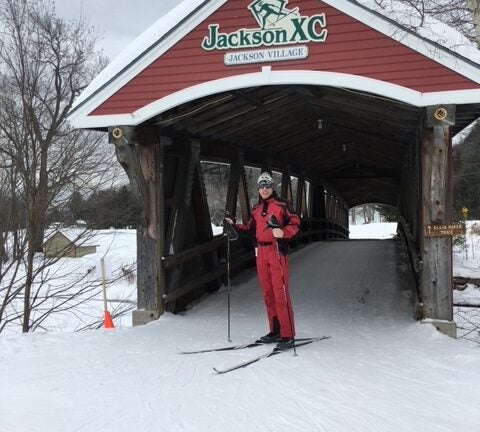 "Nothing beats standing at the top of a mountain on a crisp, clear morning, looking down on the white carpet in front of you leading to the valley below. It's calm. It's quiet. You can think clearly for a change. In these crazy times, skiing is one of the few activities that corona hasn't completely ruined. But for a more unique, intimate experience, skip the mega-mountains and find your way off the beaten path. Try Tenney. Or Ragged. Or King Pine. Or the Dartmouth Skiway. The skiing is great, the lines are short, and you'll spend half as much as you would at the mega-mountains. And the après-ski beers taste just as good!" — Mike, Maynard
"Beautiful surroundings, a chance to be outside enjoying winter on its own terms, a chance to wear my 20-year-old ski clothes and ski at my own pace (stately) while everyone else enjoys themselves at their pace! I also love cocoa. If you ski, you get cocoa! And I think it is VERY cool to watch those skiers who are so good their skis make a clicking sound as they do all those impossible turns." — Ruth M., Cambridge
"Exciting way to spend time in Mother Nature and get a heck of a workout!" — Josh P., Holliston
"I took up XC Skiing 🎿 when my 2 boys went off to college as a sport my wife and I could do together. Twelve years later, still going strong…bring on the SNOW!" — Michael H., Yarmouth Port
"It's been several years since I've been able to strap a couple of boards to my feet and slide down a mountain in the snow. And how I miss it; the trees, the mountains, the beautiful snow. (I don't much miss the New England ice patches.) New England is so beautiful; I love it more every year." — Anabel G., Lexington
"I love taking my dogs to the beach and cross country skiing with them. Breathing in that fresh air and taking in the beautiful view make me feel alive!" — Ned, Stratham, N.H.
Sledding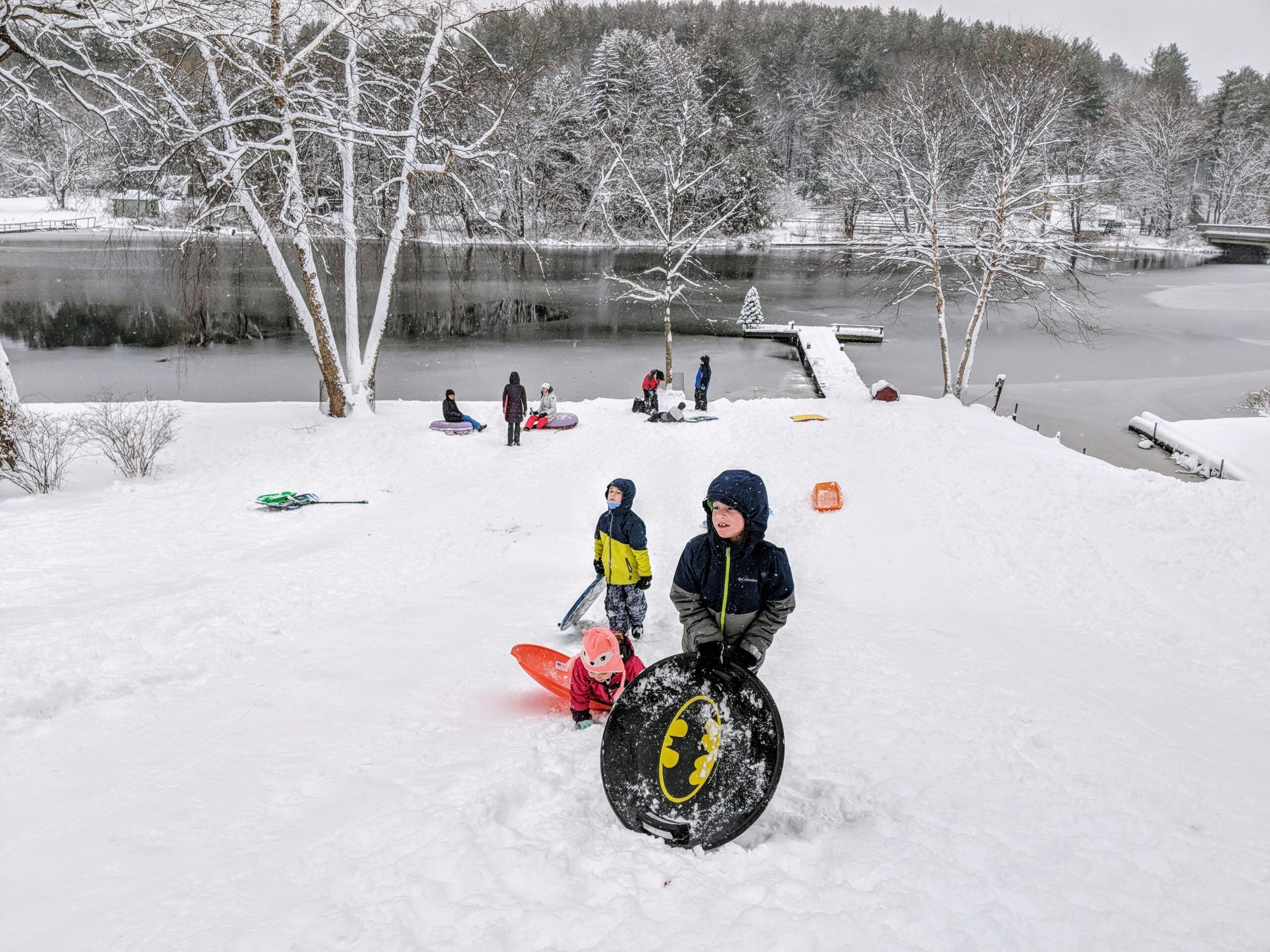 "It feels like you are flying!" — Dolly, Boston
"As long as you have a hill, sled, and snow, you're in business." — Charles R., Norfolk
"Reminds me of being a kid again." — Michael, Hyde Park
"It's such a childlike thing to do, plus a ton of fun." — Kristine A., Dorchester
Snowshoeing and winter hiking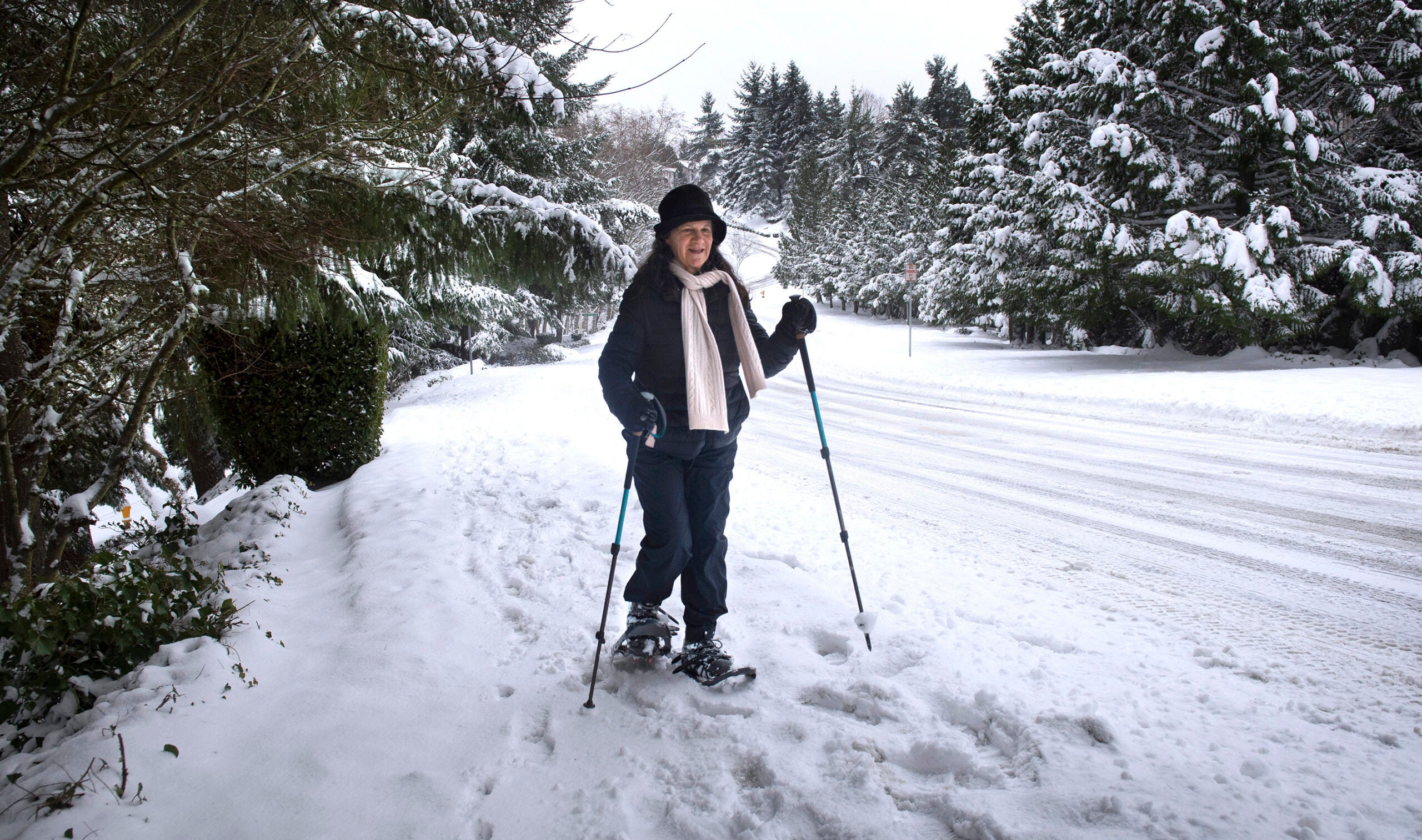 "It is the closest to the natural world I ever feel. The quiet of the woods, the occasional turkey, deer, or winter songbird, the snow wrapping every venue in pleasant decoration. I genuinely escape from my current reality." — Matthew, Natick
"I can hike in the woods. The snowshoes bring more freedom to be able to walk. The woods are very quiet in the snow. Very peaceful." — Carolyn, Natick
"I love downhill skiing but hiking is more accessible and allows you to see the incredible beauty of nature in winter. If you are wearing the right clothes and footwear you can be out there all day. Thank you to my sister-in-law for introducing me to this activity!" — Eileen P.
"Last winter I discovered winter hiking up in the White Mountains. There is a lot of preparation and knowledge needed to do this safely, but it is a winter wonderland up in the mountains and there's nothing like a day up on the mountain with sparkling snow and gray jays." — Maureen B., Devens
Boston.com occasionally interacts with readers by conducting informal polls and surveys. These results should be read as an unscientific gauge of readers' opinion.