Animals
Meow Mix's New EDM Video is the Trippiest Thing You'll See All Day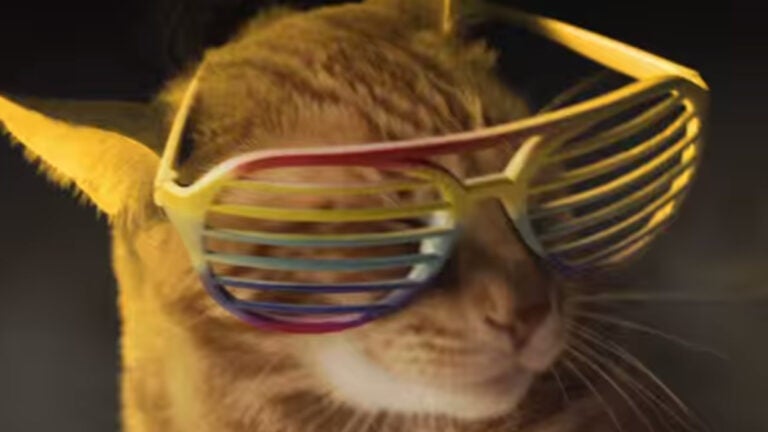 The EDM scene is a music-driven cultural movement that has been feared by some, mocked by many, and indulged in by neon-clad, bass-chasing masses with great gusto. Cats are animals, praised and loved by basically everyone, everywhere.
[fragment number=0]
Meow Mix decided an intersection between the two was a great way to sell more cat food and released this absolutely insane minute-and-a-half video of cats at a rave. The new advert is one in a series entitled "It's Meow Time,'' featuring an exclusive remix of Meow Mix's mew-heavy anthem by DJ Ashworth. AdWeek reports the next video will feature a track recorded by country singer Kellie Pickler, who was quoted in a release saying, "Being a cat lover and previous cat parent myself, I am really looking forward to my turn of remixing the iconic Meow Mix jingle in the sound booth.'' And from the video's closer tease, it looks like two more videos, by Hipster Orchestra and J.R. Moore are on the way.
The videos and accompanying contest, in which Meow Mix asks users to remix the jingle themselves, will end with a grand prize that will send the winner to Hollywood to make their own video. EDM cats may or may not be available for guest appearances.
h/t Jezebel