Animals
Check out the giant Pacific octopus species that's coming to the New England Aquarium
For a new "Tentacles Take Hold" exhibit.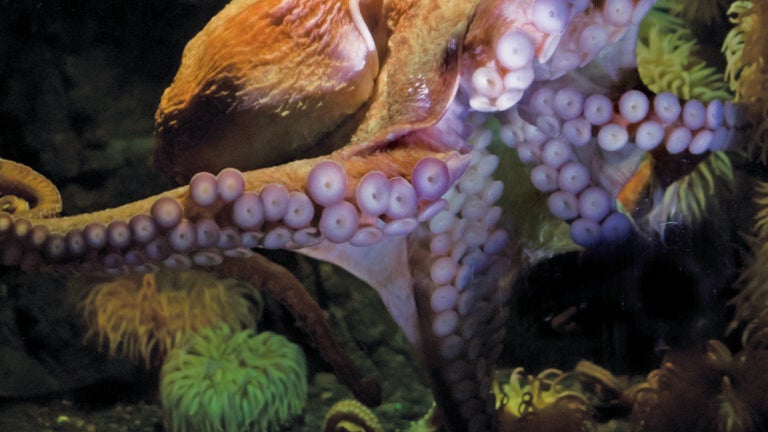 The New England Aquarium is getting two huge new residents soon.
Starting April 15, the Aquarium will be home to two giant Pacific octopuses as part of its "Tentacles Take Hold" exhibit. Just in time for school vacation week (April 18 to 22), the exhibit will feature many tentacled creatures, including petite red octopuses, Pacific sea nettles, and cuttlefish.
The Aquarium has housed a giant Pacific octopus before, but this year the sea creatures will be in a newly expanded habitat. Good thing, as these cephalopods average 10 to 15 feet across or larger—they grow bigger and live longer than any other octopus species, according to the Aquarium. They can range in weight from 22 to 110 pounds.
Giant Pacific octopuses are also highly intelligent and have learned how to mimic other octopus species, open jars, and solve mazes. Here's a sneak peek:
Update 4/11/16 2:01 p.m.: The New England Aquarium has confirmed that there will in fact be two giant Pacific octopus in their new exhibit, as well as a red octopus in another.