Animals
Watch this nesting falcon feed its adorable day-old chicks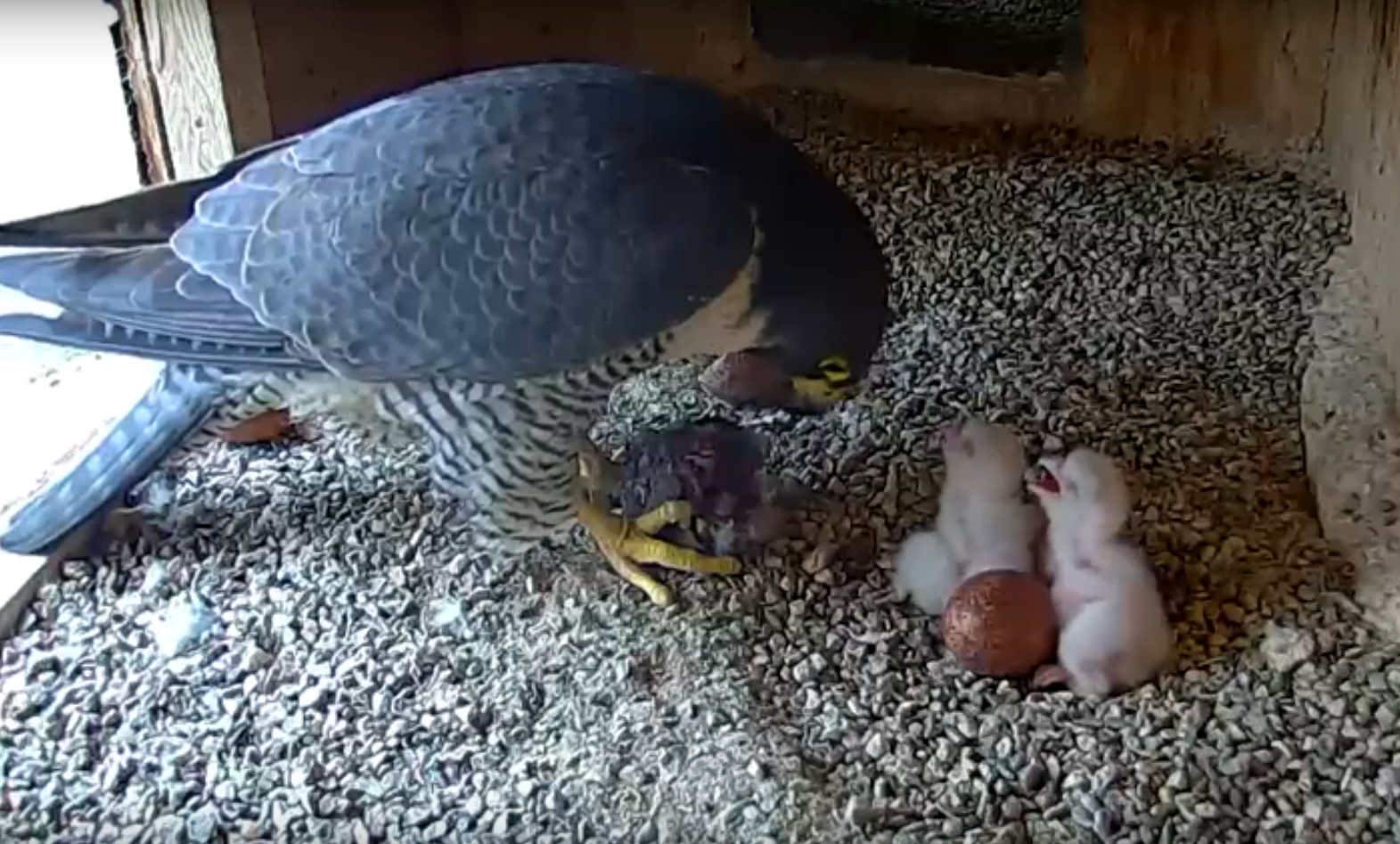 This live video is for the birds.
A "Falcon Cam" pointed on the nest of a peregrine falcon showed a couple of adorably cute baby chicks being fed a freshly killed pigeon by their parent on Monday.
The camera captured two eggs hatching on Sunday at the nest in Manchester, New Hampshire, according to Single Digits, which runs the camera for New Hampshire Audubon. The grown falcon is still sitting on another egg as it incubates.
You can watch the miracle of life as it happens here.
Peregrine falcons are known as one of the fastest hunters in the sky, as they make steep drops from on high to attack unsuspecting prey.