Arts
The Boston Public Library's rare books are once again mold free
A crew of 20 worked for 10 weeks to rid the collection of mold.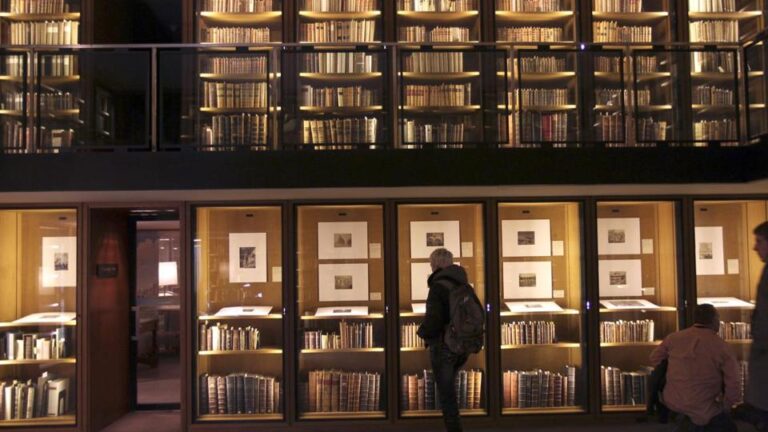 The Boston Public Library's Rare Books Department is finally mold free and reopened on Tuesday, reports The Boston Globe.
A staff member discovered mold in the department in September, after which a crew of 20 worked every day for 10 weeks to clean the 500,000 books and 1 million manuscripts, according to the Globe.
"Every book in the collection was cleaned,'' Laura Irmscher, the library's chief of collections strategy, told the Globe.
How exactly does one clean mold off of a medieval manuscript? The crew vacuumed each book with a gentle brush at low speed. Each book was vacuumed twice and rubbed with a dry sponge, reports the Globe. Irmscher told the Globe the cleaning cost $325,000.
Read the full story in the Globe.
Take a tour of the Boston Athenaeum gallery:
[bdc-gallery id="595766″]