Arts
MFA welcomes spring with 20-foot-wide inflatable 'breathing flower' sculpture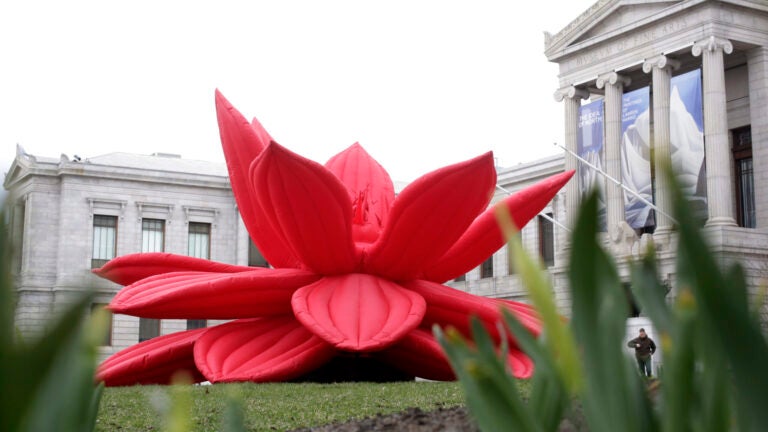 Spring isn't the only thing blooming in Boston.
The Museum of Fine Arts installed a new inflatable lotus flower sculpture on its front lawn Wednesday afternoon, according to Boston magazine.
"Breathing Flower," created by Seoul-based artist Choi Jeong Hwa, is a 20-foot-wide inflatable sculpture. Its red fabric petals move and glow, giving it the illusion of breathing.
#OnlyinBoston and only @mfaboston can a breathing flower sprout an @MBTA trolley! Happy spring! Happy #mfaMEGA ! pic.twitter.com/0a2Kfx9dpw

— Jen Mergel (@JenMergel) March 23, 2016
The installation is part of the museum's upcoming contemporary exhibit "Megacities Asia," which will be open from April 3 to July 17. The sculpture has also appeared in San Francisco and Sydney, according to Boston.
Check out Boston's "breathing flower" time lapse of the sculpture's installation.
https://www.youtube.com/watch?v=MuH_ueP85uk