Arts
Controversial Wellesley College 'Sleepwalker' statue now on display in Manhattan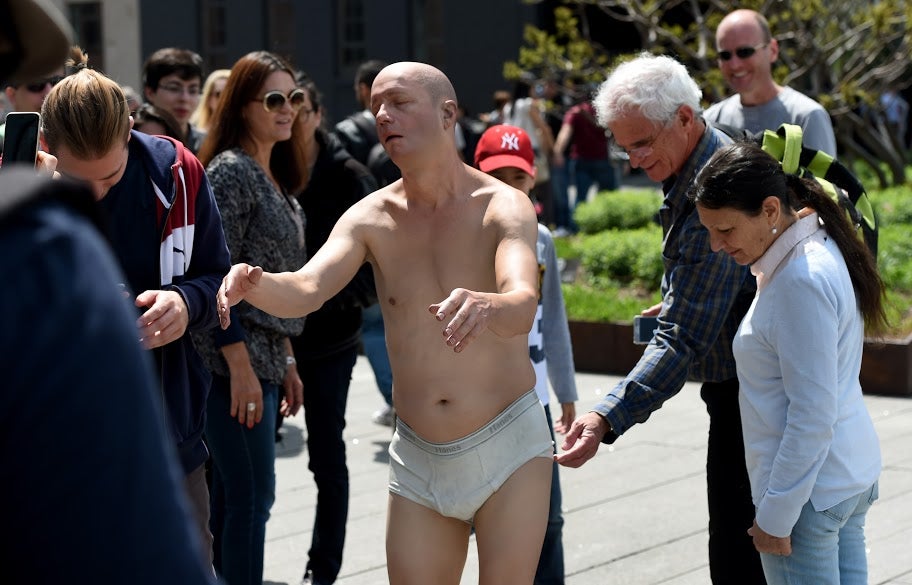 A statue that sparked controversy at Wellesley College in 2014 seems to have sleepwalked its way to Manhattan.
New York-based sculptor Tony Matelli's "Sleepwalker," a realistic statue of a sleepwalking man in his underwear, was installed on the High Line last week as part of High Line Art's Wanderlust exhibit.
The group exhibition "explores the themes of walking, journeys, and pilgrimages," and is expected to remain on the High Line until March 2017, according to its organizers.
The statue was part of an art exhibit at Wellesley College's Davis Museum in 2014, but didn't necessarily receive a warm welcome.
Hundreds of students at the all-female school signed a petition asking administrators to remove the statue, according to The Boston Globe. The petition stated the work served as a trigger for survivors of sexual assault. Ultimately, the school decided to leave the installation, stating the school "cannot destroy the artistic integrity of this exhibition by moving the sculpture," the Globe reported.