Arts
Renowned Iranian artist to paint mural at Greenway Wall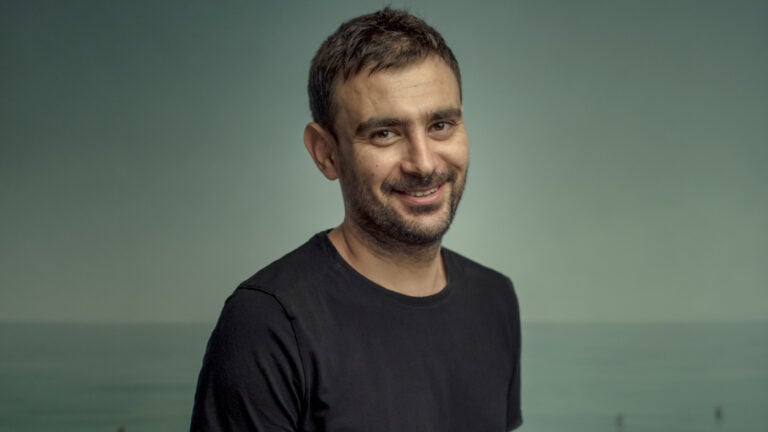 The Greenway Wall at Dewey Square Park is about to get yet another makeover.
Iranian artist Mehdi Ghadyanloo will make his American debut Friday when he begins painting "Spaces of Hope," the Greenway Wall's fifth mural, the Rose Kennedy Greenway Conservancy said in a statement Sunday.
Ghadyanloo, 35, painted his first mural in Tehran in 2004, and has since created more than 100 murals around the city. He was chosen for his use of perspective, symbolism, and ethereal images, and has become internationally known for his surrealist city-scale murals, according to the conservancy.
"Ghadyanloo's Greenway Wall will showcase the incredible visual illusions and concepts that set his work apart," Greenway Conservancy Public Art Curator Lucas Cowan said in a statement.
The mural will take several weeks to install and will be exhibited for one year, according to the conservancy. Previous works on the 70-by-76-foot space have included pieces by Lawrence Weiner, Shinique Smith, Matthew Ritchie, and Os Gemeos.
The conservancy said Ghadyanloo will also temporarily show an original painting at Boston City Hall and publish a limited edition screen print in Boston.
"We view our public art program, and especially the Greenway Wall in Dewey Square Park, as a high-profile opportunity to bring thought-provoking contemporary art into the daily lives of those working, living, and visiting the City of Boston," Executive Director for the Greenway Conservancy Jesse Brackenbury said in a statement.
The public will be able to view Ghadyanloo in action as he paints the mural starting Friday until about mid-October.