Arts
An inflatable architecture exhibit will open at the BSA space tomorrow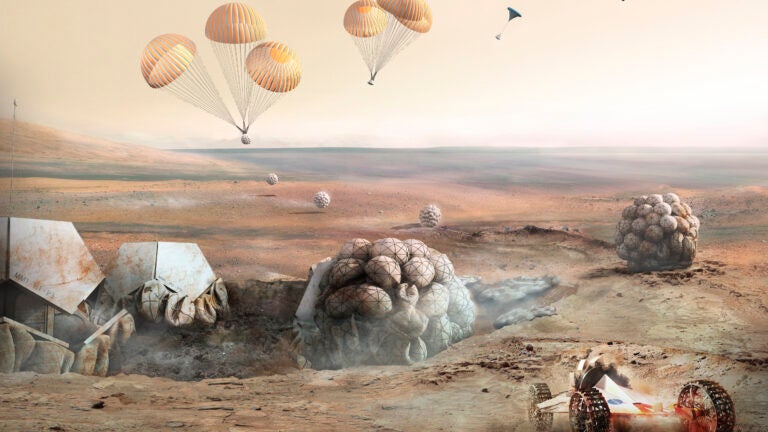 The term 'inflatable structures' can cover anything from blow-up water slides and bouncy houses to 60-foot tall air-supported concert venues.
Now, a new exhibit at the BSA Space in Boston will examine the relationship between these structures and visions of a utopian society.
The exhibit, titled The New Inflatable Movement, will open on May 3 at the Boston Society of Architect's space on Congress Street. It will include photos, videos, and other installations that explore the use of inflatable structures by a range of architects and artists and how their uses relate to their idealized visions for society.
"The exhibition reveals some of the most visionary architectural minds working with new methods of display and communication," Laura Wernick, chair of the BSA Foundation, said in a statement. "Its premiere at BSA space will empower designers to similarly think and work in new ways to create a better future and motivate the general public to believe in it."
The inspiration for the exhibit came from the 1998 exhibition and book, The Inflatable Moment: Pnuematics and Protest in '68 by Marc Dessauce and The Architectural League of New York. The exhibit will feature work from Diller Scofidio + Renfro, Grimshaw, Otto Piene, and Graham Stevens, among others.
You can check out The New Inflatable Movement at the BSA Space until September 3. Admission is free for all guests.