Arts
10 movies Bostonians should know about this summer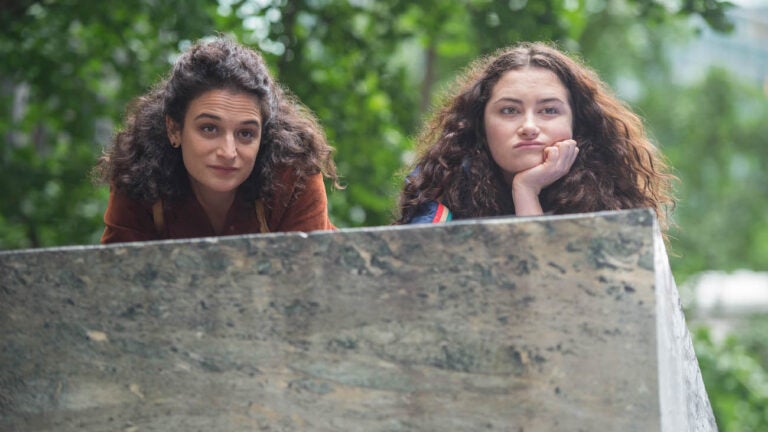 Memorial Day is a tonic for the ailments brought on by a long, hard winter. Kids count the days until school is out, parents fire up the barbecue, and beach-ready residents brave the Sagamore Bridge on their way to the Cape. It also marks the unofficial start of summer movie season, when the biggest blockbusters land in theaters to thrill viewers with superheroes, explosions, gigantic fighting robots, and more.
Blockbusters don't necessarily adhere to the once-standard summer movie calendar, however. Only four of the 15 top-grossing movies in the United States last year came out between Memorial Day weekend and Labor Day weekend, and in 2017 we've already seen three movies—Beauty and the Beast, The Fate of the Furious, and Guardians of the Galaxy Vol. 2—that will likely finish near the top of year-end box office lists despite hitting box offices in March, April, and early May, respectively.
Still, a number of the movies scheduled for release in the coming months are quintessential summer movies. No studio executive hoping to keep his or her job would release Baywatch (starring onetime Newton resident Priyanka Chopra) in February, for example. And Mark Wahlberg might kick a door down if you told him the newest Transformers film was starting its theatrical run in November.
So for this summer movie preview, we decided to highlight upcoming films featuring local connections, but only films scheduled to come out in the classic summer movie season from May 26 to Sept. 1. Apologies to The Wall, which stars West Newbury's John Cena and hits theaters May 12, and Diary of a Wimpy Kid: The Long Haul, which is based on the book by Plainville native Jeff Kinney and hits theaters May 19. We had to draw a line in the sand somewhere, and that somewhere is on the sandy beaches of Los Angeles County in Baywatch.
Baywatch (May 26)
Priyanka Chopra, who spent some time in Newton as a teenager, takes a break from her FBI role on ABC's Quantico to play the villain in this revival of the classic '90s TV show. Chopra is just one of the beautiful members of the Baywatch cast, which includes Dwayne "The Rock" Johnson, Zac Efron, and Alexandra Daddario. David Hasselhoff and Pamela Anderson, the stars of the original show, will also be on hand, and Boston Calling comedy headliner Hannibal Buress will add some laughs as a local beachgoer.
Churchill (June 2)
Fans of Brian Cox's role as Chief O'Hagan in the cult comedy Super Troopers and the upcoming Super Troopers 2 (which was shot in Massachusetts) may have a tough time believing the actor has the gravitas to play Winston Churchill. Cox certainly looks and sounds the part in the trailer, as he mulls tactical decisions that could turn the tide of World War II, but cost untold numbers of British lives, as well. Churchill also features Boston native John Slattery (Spotlight, Mad Men) as supreme commander of the Allied forces Dwight D. Eisenhower, and Miranda Richardson (Sleepy Hollow, The Hours) as Clementine, Churchill's wife.
Transformers: The Last Knight (June 23)
The Transformers franchise is the cash cow that keeps on giving, with the first four installments averaging a worldwide box office gross of more than $943 million. The fifth installment in the series raises the stakes: It adds Anthony Hopkins to the cast and pits the Transformers against each other, playing on the lucrative trend of heroes facing off, as seen in 2016's Captain America: Civil War and Batman v Superman. If the box office numbers hold once more, Mark Wahlberg could potentially add another hole to the golf course in his backyard.
Despicable Me 3 (June 30)
Acton native Steve Carell does double duty in the third Despicable Me film, playing both super-villain turned super-dad Gru and his newly introduced twin brother, Dru. Though Gru has sworn off heists and capers since marrying Anti-Villain League agent Lucy Wilde (Kristen Wiig), Dru's schemes to get Gru back into bad-guy mode may prove too difficult to resist.
The House (June 30)
Burlington native Amy Poehler and fellow Saturday Night Live alum Will Ferrell play middle-class parents Kate and Scott Johansen, who open up an illegal casino in their suburban home to help pay for their daughter's college education. Also in the mix as Scott's best friend Frank is Nahant native Jason Mantzoukas (Parks and Recreation, The League), who throws his energy into the illegal gambling den amidst marital troubles.
A Ghost Story (July 7)
Casey Affleck's first film since his Oscar-winning turn in Manchester by the Sea is an indie oddity co-starring Rooney Mara and directed by David Lowery, who directed both Affleck and Mara in 2013's Ain't Them Bodies Saints. The film can't really be explained without revealing a key plot point, so for those who want to go into the movie spoiler-free, stop reading now. A Ghost Story centers around a recently widowed woman (Mara) living in the home in which she and her late husband (Affleck) had settled. Affleck plays the titular ghost, who watches in melancholy silence as Mara's life continues without him.
Landline (July 21)
Director Gillian Robespierre's feature-length debut was 2014's Obvious Child, which also marked the first starring role for Milton native Jenny Slate. The duo team up again for Landline, a comedy about a graphic designer (Slate) undergoing an existential crisis. According to early reviews, unlike Obvious Child, Landline spends time getting to know its ensemble cast — which includes Edie Falco (The Sopranos) as Dana's mother, John Turturro (O Brother, Where Art Thou?) as her father, and Jay Duplass (The Mindy Project) as her hapless fiancé — rather than solely focusing on Slate.
Detroit (August 4)
Director Kathryn Bigelow (The Hurt Locker, Zero Dark Thirty) is shifting her focus from the Middle East back to America for her latest film, which chronicles the Detroit riots of 1967, with a specific focus on the incident at the Algiers Motel that left three black teenagers dead and many others brutally beaten at the hands of police. The film features a large ensemble cast including John Boyega (Star Wars: The Force Awakens), Will Poulter (The Revenant), and Newton native John Krasinski, who plays Jerome Olshove, a Detroit police officer a couple days away from leaving the job before the riots start.
The Dark Tower (August 4)
Over the last four decades, Maine native Stephen King's works have been adapted into feature-length films more than 50 times, starting with 1976's Carrie. Now King's magnum opus, the Dark Tower series, is coming to the screen after more than a decade of delays. Idris Elba (Pacific Rim, Prometheus) will play gunslinger Roland Deschain, who must protect the Dark Tower from Matthew McConaughey's Man in Black, who intends to access it and destroy other realms, including the one in which Earth resides.
Animal Crackers (September 1)
Last summer, John Krasinski told Boston.com that he'd like to work with wife Emily Blunt "in any way, shape, or form." While you'll have to wait until 2018 to see them together in horror-thriller A Quiet Place, the duo lend their voices to an animated husband and wife in Animal Crackers, a film about a magical box of animal crackers that turns anyone who eats one into an animal. Animal Crackers has faced a number of delays (caused by "some bad people," according to director Scott Christian Sava), but the film, which also features the voices of Danny DeVito, Ian McKellen, and Sylvester Stallone, is set to be released Sept. 1.