Arts
A karaoke expert says these are the 3 best spots for newbies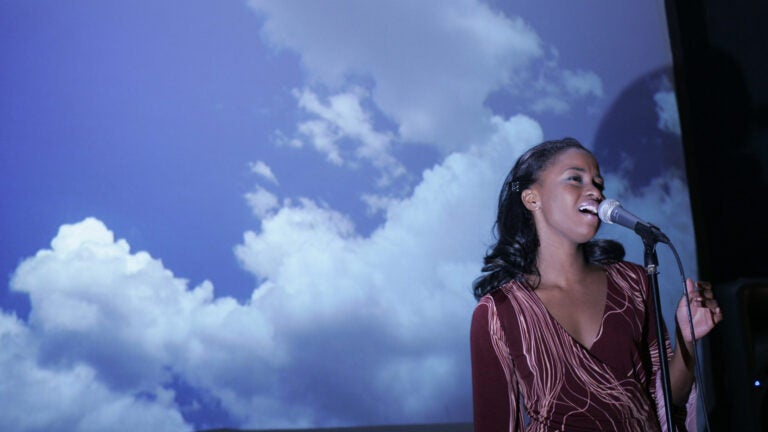 By day, Philip Lee is the CEO of a software company. But one night a month, he runs something very different: a group for Boston's karaoke lovers.
Just under ten years ago, Lee founded the Boston Karaoke Meetup in order to find and join together those who shared his love for singing along. The meet-up now has 800 members; it's an eclectic mix of karaoke regulars and those who occasionally like to loosen up with a song or two.
"The group is very diverse," Lee said. "We have people who sing everything from country to rap to pop music."
While Lee emphasized that all of the Boston karaoke spots he's been to are very welcoming ("We have no Adeles here," he said.), he did offer some advice on the best places for newbies.
Lee said that Boston Karaoke Meetup loves Cambridge's Courtside Karaoke and its music catalog of more than 70,000 songs. The bar hosts karaoke nights every Friday and Saturday, and his meet-up regularly hosts their monthly events at the venue.
That makes it a great choice for newcomers, Lee said, because his meet-up is very welcoming.
"We all started somewhere," he said.
Lee also touted Courtside's ample song offerings.
"They regularly update their book," Lee said, "so some of the newer songs I don't even know."
Plus, the bar hosts theme nights, which feature artists like Elvis and Whitney Houston and really "rally the crowd together," he said.
(Courtside, 291 Cambridge St., Cambridge; Fridays and Saturdays from 9 p.m. to 1 a.m.; 21+)
Limelight Stage & Studios near the Boston Common offers private karaoke rooms that can fit up to 40 people every night by reservation. On Thursdays, Fridays, and Saturdays, their main stage is open for more ambitious performers who want to sing in front of an audience. 
Lee said Limelight is a great option for newcomers because the private boxes allow singers to get their feet wet in front of a smaller group before trying out the studio's main stage.
If a beginner is feeling confident enough to belt it out in front of everyone, Lee encouraged him or her to go on stage for the first time with a group or partner. It's more entertaining to watch a group try to tackle multiple melodies, he said, and it takes some of the pressure off.
"Just jump in and do it with a friend," he said. "After you do it once or twice, it becomes old habit, like jumping in a cold pool."
(Limelight Stage & Studios; 204 Tremont St., Boston; private room karaoke daily, main stage karaoke on weekends; 21+ for main stage, 18+ for studios)
This lively Faneuil Hall bar known for its Scorpion Bowls is usually filled with college students and tourists.
"Everyone is very supportive, especially with their applause," said Lee said.
Plus, unlike most other bars that typically offer karaoke from Wednesday through Saturday, according to Lee, Hong Kong lets patrons belt out hits seven days a week.
Another bonus: Hong Kong's "chicken-a-stick" skewers are served for $1 a piece all night long.
(Hong Kong; 65 Chatham St., Boston; karaoke offered Sundays-Fridays from 4 p.m. to 2 a.m. and Saturdays from 2 p.m. to 2 a.m.; 21+)