Arts
ART's Diane Paulus to co-direct live TV broadcast of 'Hair'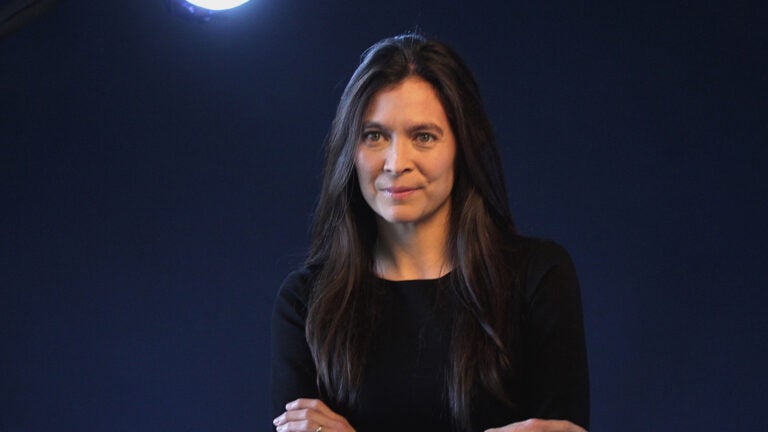 Diane Paulus, the artistic director of Cambridge's American Repertory Theater, will co-direct a live TV production of "Hair'' on NBC next spring.
To be titled "Hair Live!,'' it will air on May 19, 2019, jointly helmed by Paulus and Alex Rudzinski.
In addition to having considerable experience with live audiences, Paulus is very familiar with this material: She directed a 2009 stage production of "Hair,'' subtitled "The American Tribal Love Rock Musical,'' that won a Tony Award for best musical revival. (She was nominated for her direction of "Hair,'' but lost to Stephen Daldry of "Billy Elliot: The Musical.'' ) Paulus also directed a touring production of "Hair'' that was presented at Boston's Colonial Theatre in 2011. Most recently, she directed "Jagged Little Pill,'' an adaptation of the Alanis Morissette album, which wrapped up at the ART's Loeb Drama Center a little over a week ago.
Rudzinski will serve as live television director for "Hair Live!,'' which is the same function he performed for NBC's recent "Jesus Christ Superstar Live in Concert,'' according to a news release. The executive producers will be Craig Zadan and Neil Meron, the guiding forces behind several of NBC's live musicals.
"We have the dream team to bring 'Hair Live!' vividly to life and create another unforgettable night of live television,'' said Robert Greenblatt, chairman, NBC Entertainment. "I was at the electrifying opening night of Diane Paulus' Tony-winning revival of 'Hair' 10 years ago and was blown away by how relevant and utterly joyous this show became in her hands. She is one of the most successful directors working in the theatre today and we're thrilled she will be collaborating with Alex Rudzinski, the most daring director working in live musical television. This show also has one of the great scores of all time with songs that climbed the charts 50 years ago and have since become iconic hits in our pop culture.''
This is the 50 anniversary of the original Broadway production of "Hair.''