Arts
NBC cancels 'Hair Live!' broadcast that Diane Paulus was co-directing
Paulus's Broadway revival of "Hair'' earned her a Tony Award nomination, greatly heightening her name recognition.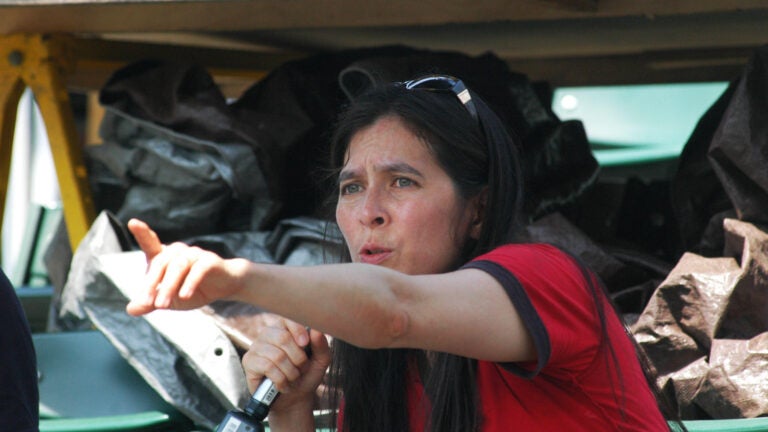 NBC has decided not to let the sunshine in after all.
The Peacock Network announced that it is canceling the planned May 19 live broadcast of "Hair,'' which was to be titled "Hair Live!'' Diane Paulus, who built her reputation on her acclaimed 2009 Broadway revival of "Hair'' before becoming artistic director of Cambridge's American Repertory Theater, had been slated to co-direct "Hair Live!'' along with Alex Rudzinski ("Jesus Christ Superstar Live in Concert,'' "Grease Live!'').
Paulus, who was traveling Tuesday to London for the final dress rehearsals of "Waitress,'' which begins performances on Friday in the West End, said in a statement: "I completely understand the pressures of network television ratings — I am only sad that we won't have the chance to bring this beloved musical to a world that needs it now more than ever.''
Speculation arose that NBC scrapped "Hair Live!'' because of concerns about the politically charged subject matter of the passionately antiwar musical about hippies in the East Village, which premiered on Broadway in 1968 at the height of the antiestablishment counterculture. NBC might also have been spooked by the low ratings Fox received for its recent, trouble-plagued production of another fiercely anti-establishment musical set in the East Village:"Rent.'' According to Variety, "Rent: Live'' got the lowest ratings ever for a live broadcast musical. (An injury to a cast member forced Fox to rely heavily on pre-recorded segments).
In a joint statement about the cancellation of "Hair Live!,'' the cochairs of NBC Entertainment, Paul Telegdy and George Cheeks, hinted that the network plans to focus on more family-friendly entertainment, saying: "Live musicals are a part of this network's DNA and we are committed to continuing that tradition with the right show at the right time. Since these shows are such enormous undertakings, we need titles that have a wide appeal and we're in the process of acquiring the rights to a couple of new shows that we're really excited about.''
Paulus's revival of "Hair'' earned her a Tony Award nomination, greatly heightening her name recognition. Though denied a victory in 2009, she won a Tony in 2013, for "Pippin.'' (Disclosure: Paulus directed productions of "Crossing,'' an opera by this reporter's son.) When NBC announced the choice of Paulus and Rudzinski to co-direct "Hair Live!'' last July, then-chairman of NBC Entertainment Robert Greenblatt ballyhooed the duoas a "dream team'' who could "create another unforgettable night of live television.'' Greenblatt resigned two months later.