Arts
Boston is getting a new art museum, and it will be free to every visitor
The 15,000-square-foot museum will open in February 2020.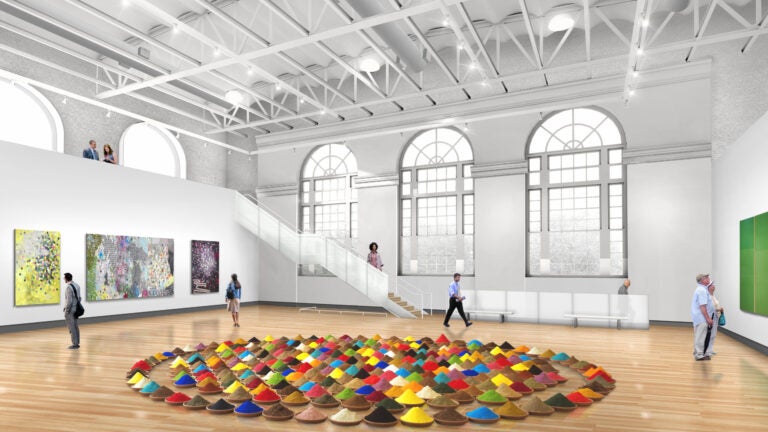 It will cost nothing at all to check out contemporary art in Boston when a new museum opens its doors next year.
The Massachusetts College of Art and Design announced on Wednesday that it will debut a 15,000-square-foot contemporary art museum in February 2020 called the MassArt Art Museum (MAAM). The spirit of the new museum, according to a press release, will be "welcoming, vibrant, fun, and a bit unexpected."
Announcing the MassArt Art Museum (MAAM), Boston's newest and free contemporary art museum, opening February 2020 @MassArt.https://t.co/20hC7wNm71
. #maamboston #boston #bosarts #museum #contemporaryart #massart pic.twitter.com/8a3TST9FtY

— MassArt Art Museum (@maamboston) May 8, 2019
The new museum space will exist within an original 1906 campus building formerly known as the Bakalar & Paine Galleries. It will have a new front entrance located on Huntington Avenue and an elevator. And it will include an education studio, a state-of-the-art preparatory workshop, curatorial offices, and an outdoor area called the Arne and Milly Glimcher Plaza. New climate and relative humidity control systems will allow year-round programming for the first time, as well as the addition of a summer exhibition season. MassArt's UNBOUND capital campaign raised $12.5 million to support the renovation project.
MAAM will be a teaching museum for students and faculty at MassArt, as well as a community resource that hosts free educational programming for Boston-area public schools and community groups, according to the release.
"Our primary goal has always been to show what's new and to make contemporary art accessible to everyone, and the MassArt Art Museum will make that truly possible," said Lisa Tung, executive director of the museum, in the release. "We have reimagined the museum-going experience to create an inviting and welcoming place for all our visitors, offering a richer engagement with exhibitions and programming. Our artists will also feel supported to realize their vision, and our students will be invited into the process to learn from the professional artists they aspire to be."