Arts
You can enjoy ArtWeek 2020 virtually beginning May 1
"The response from event hosts and partners inspired us to think outside the box."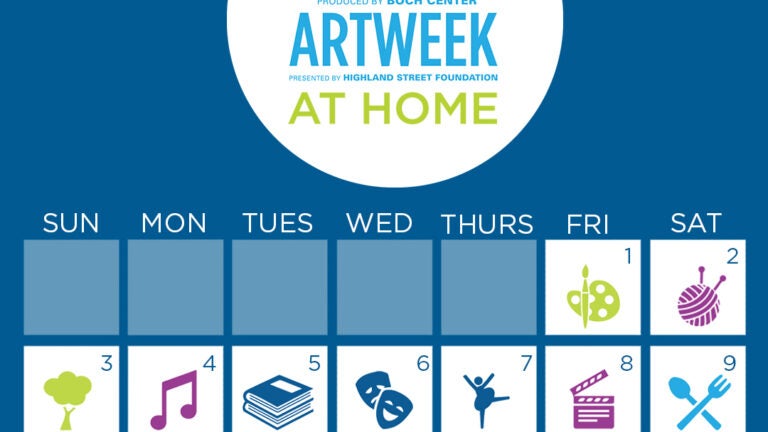 A statewide arts festival that was cancelled due to the coronavirus pandemic will now take place virtually, organizers announced Tuesday.
ArtWeek 2020 will no longer include artwalks, open studios, and hands-on experiences for guests. Instead, the reimagined festival, called ArtWeek at Home, will take place online from May 1-10.
The festival's online schedule will include art, music, dance, crafts, theater, literature, film, history, culinary arts, and more. Beginning May 1, ArtWeek event hosts will post links on social media to their online content, which will include tours, concerts, at-home activities, and other creative programs, and tag them #ArtWeekAtHome and @ArtWeekMA.
ArtWeek launched in 2013 and expanded statewide in 2018. It is presented by the Highland Street Foundation and produced by the Boch Center. This year's original festival was to include nearly 800 events in more than 170 communities across Massachusetts, according to a press release.
"We were so disappointed to have cancelled ArtWeek due to the pandemic crisis, especially since it had grown over 30 percent from the year before after expanding statewide in 2018," said Joe Spaulding, president and CEO of the Boch Center, in a press release. "But the response from event hosts and partners inspired us to think outside the box. #ArtWeekAtHome celebrates the creative community and its response to this unprecedented period, as ArtWeek partners and event hosts continue to bring joy, comfort, and inspiration to thousands of people every day during this crisis."