Arts
MassArt now offers a certificate in 'Comic Arts' — as in comic books
"I think it's so perfect for Boston, which always kind of struggled with fine arts vs. popular arts."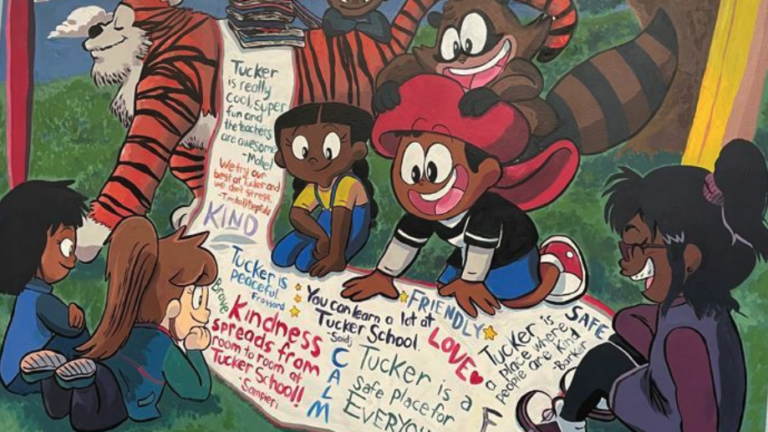 "Cartoonist" sounds like one of those jobs that would be cool to have, but how does one go about getting there? Is there a section on Indeed for that? Particular doors that one should be banging down? Or should you just doodle until someone notices?
Well, turns out there is no one way, says Heide Solbrig, a cartoonist and media scholar who teaches art, comics, and media studies throughout Boston.
"If you're an accountant, you have a really set job direction. If you're a creative, you have to kind of build the bridge as you're climbing it," she says. "You have to be like, this is where I'm going, I'm gonna build a bridge there. It's building a plane as you're flying it, you know?"
Which is easier said than done, of course. (With both the bridge and the plane.) That's why Solbrig — along with LJ Baptiste, another art educator and cartoonist from Boston, whose comic series COMIXSCAPE has been running since 2012 — have developed a certificate program at MassArt to help would-be cartoonists figure out where to start.
In the Visual Storytelling & Comic Arts Certificate program, "you get a sort of broad introduction to both the structure of comics and to some specific genres within comics," Solbrig explains, along with an introduction to the business side of cartooning. Comprising eight, seven-week classes, required courses include such topics as "Cartooning and Narrative Illustration," "Non-Fiction and Memoir Comics," and "Character Design and World Building." On the elective side, courses cover everything from "Reading Comic Books" to "Comic Arts and Social Practice."
"There's a lot that comes with the classes in terms of jump-starting your comics career, or figuring out what type of approach you want to make with comics," says Baptiste, "and also just getting to figure out how you can break down this process in a way that's accessible for everyone, and can apply best to the type of stories and characters that you want to create."
"I would say that if you want to be a cartoonist, you probably have some stories you want to tell," Solbrig adds. "So one of the things that we're going to give you is kind of a vocabulary of how to organize those stories and help you develop your own vocabulary."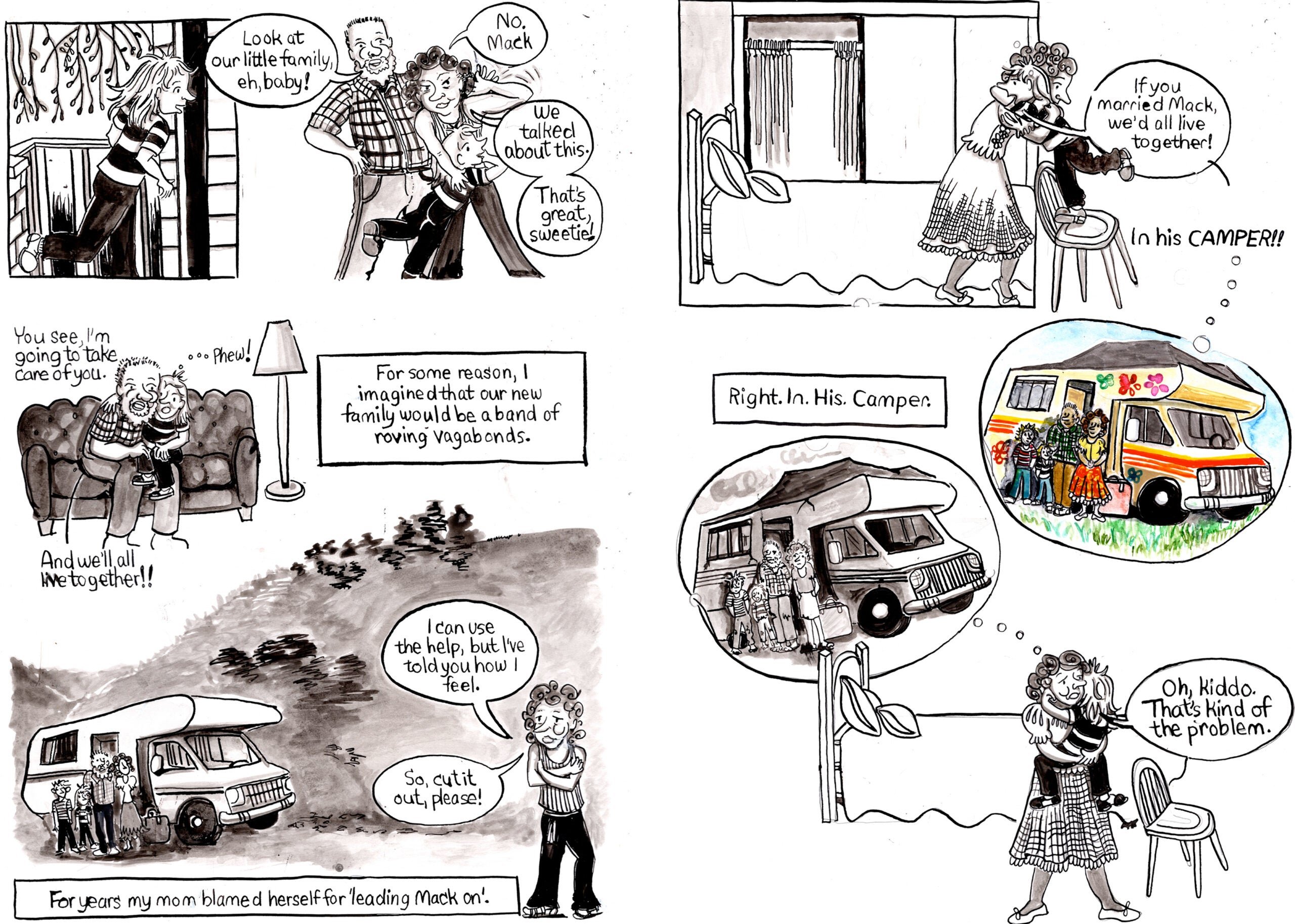 And then there's the part that creative folks may dread most: dealing with publishing and marketing.
"It's important to understand business, at least on a basic level, and how the industry works and how you can navigate it, regardless of whatever scope you see for yourself," Baptiste says.
As for the basic skills needed to start, Sobrig says having a story to tell is much more important than having traditional drawing skills. "Some of the biggest comics of the last 20 or 30 years have been stick figures," she points out. "Something like 'Hyperbole and a Half.' It is this most simple form you can imagine. Like, I still have no idea what the gender of that character is. And we don't need to. It's really a lovely, very emotional little comic strip."
Baptiste agrees: "Something like a stick figure actually has a lot of value to it as a character design," he says. "Because if you look at a stick figure, you're able to see that that could be you.
"Getting to work with those base level designs allows you to also create something that the maximum amount of people can connect to," he says. "And we can help you do that, and also show you, step by step, how you can add different layers to that."
The non-credit, one-year certificate program is already underway this semester, but both Solbrig and Baptiste hope to see it run well into the future as the comic arts continue to enjoy unprecedented popularity.
"Graphic publishing is one of the few areas of publishing that is growing," Solbrig says. "There's more interest in graphic novels and comics than there has really ever been before." And then there are the numerous other industries, from film to toys to video games, making use of cartooning skills like storyboarding, she says. "So having that skill actually gives you an entree into a lot of different narrative creative industries."
And as far as basing the program at MassArt, located on Huntington Avenue in the city's Mission Hill neighborhood, Solbrig says Boston's bustling comics scene makes it the perfect spot.
She points to the very active Boston Comics Roundtable, of which she is a member, the relatively "huge amount" of successful comic book stores (about a dozen) in Boston and Cambridge, and a growing number of local comic conventions like the Mass. Independent Comics Expo (MICE), the Boston Kids Comics Fest, and Comics in Color.
"And then we have all these little programs all over the city — like there's a graphic medicine conference at Radcliffe, Boston College had the alternative comic show in the spring of '23, Joel [Christian-Gill] at B.U. had the 'Comics is a Medium, Not a Genre' [exhibit]. There's just a lot of great stuff here.
"I think it's so perfect for Boston, which always kind of struggled with fine arts vs. popular arts," she explains. "Like, we're a little too intellectual for the kitsch art, we're a little too stuffy for experimental fine art … comics is our jam! It's totally our sweet spot."
Heide Solbrig and LJ Baptiste recently discussed the Visual Storytelling & Comic Arts Certificate program, along with more on the Boston comics scene and their own upcoming projects, on Strip Search: The Comic Strip Podcast; you can listen to the episode below.
Newsletter Signup
Stay up to date on all the latest news from Boston.com