Beer
Narragansett is bringing its brewery back to Rhode Island
"'Gansett is finally coming home," president Mark Hellendrung wrote in an open letter to customers over the weekend.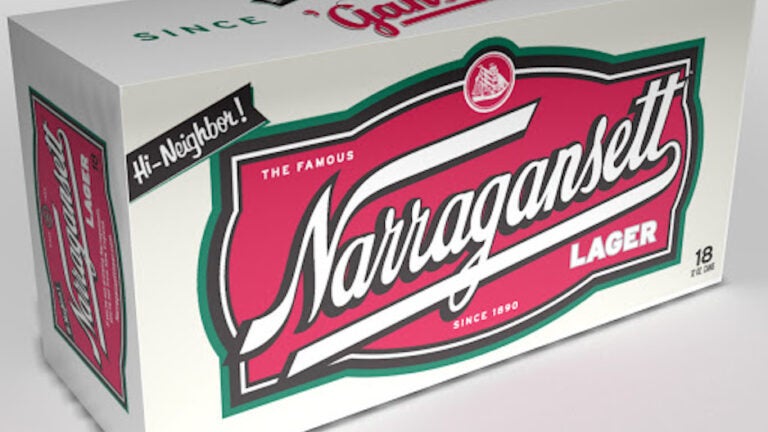 Naragansett beer is "finally coming home."
The company is opening a Pawtucket, Rhode Island, brewery, which will open to the public later this year, according to an open letter on Sunday from the company's president Mark Hellendrung.
The 125-year old Rhode Island beer will be brewed in the Ocean State for the first time since 1983. And, according to Hellendrung, that wasn't an easy feat.
"Rugs have been pulled, plans have fallen through, and our future home literally went up in flames days away from closing a year ago," he wrote. "While these speed bumps were tough to swallow, they never deterred us from our dream and our promise to you. You have long since earned a brewery. I hated making you wait, and the feeling of letting you down after each door closed despite our best efforts was hard to take. But, as it often does in Rhode Island, hope prevailed."
The new location on Main Street, which the company's business operations moved into Monday, will include a tasting room, retail shop, history museum, and brewery tours, according to Boston magazine.
Narragansett, the country's 37th largest brewery, is currently made in Rochester, New York—and the production of the flagship will remain there for the foreseeable future, Hellendrung told Boston magazine. He said the Pawtucket brewery will produce the brand's smaller batch styles, like the Del's Shandy and other seasonal brews.
"Every 'Gansett you drank over the past 7 years was another brick in the brewery," Hellendrung wrote, "and without you we would never be in the position that we are today. Thank you."
H/T Boston Magazine