Beer
Harpoon, Boston Beer Co. on list of top 50 breweries of U.S., according to Brewers Association
So are four others from New England.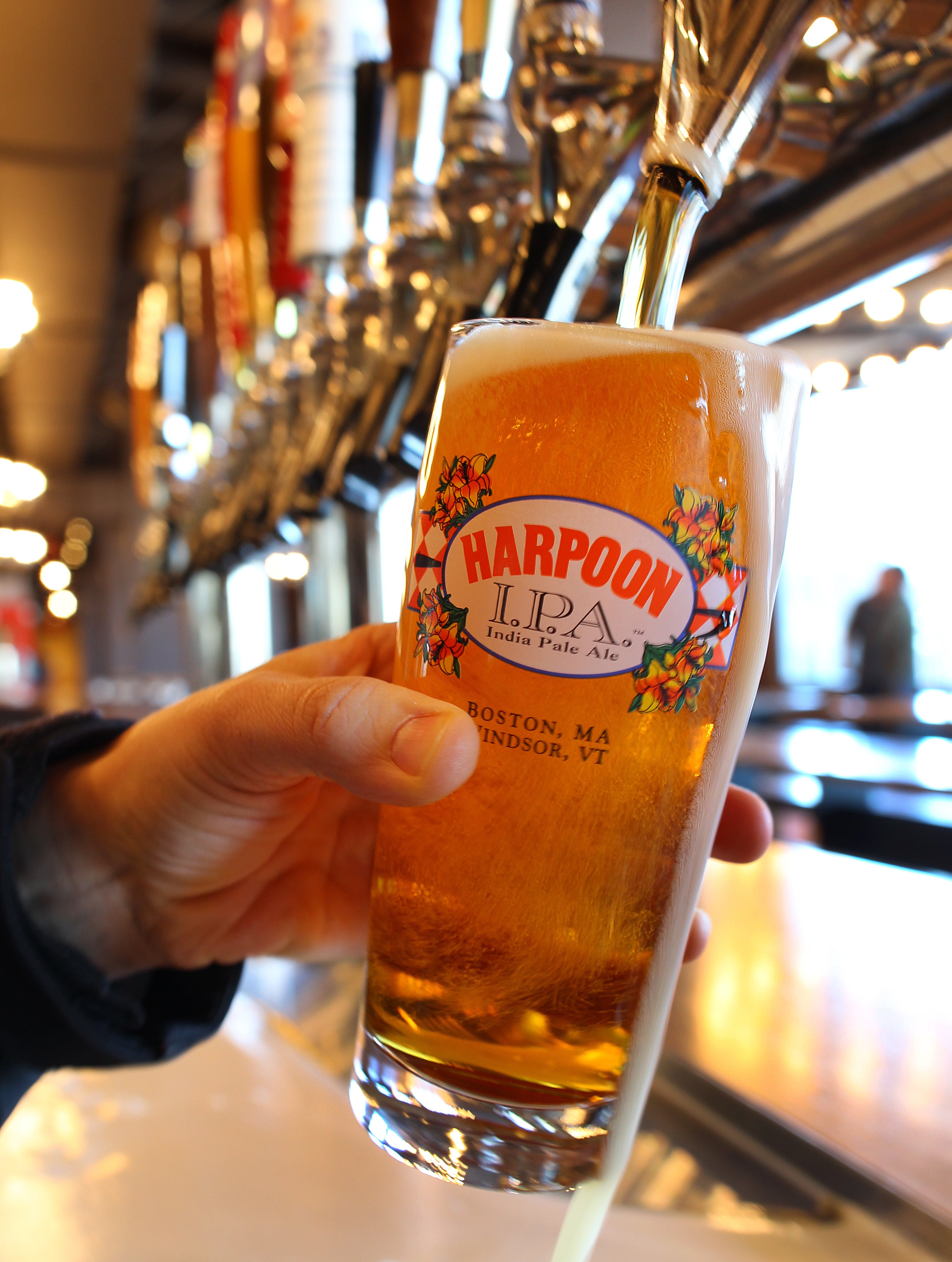 Here's a reason to raise a pint mid-week: Two Boston breweries have been recognized among both the top 50 craft brewing companies and top 50 overall brewing companies in the United States, according to the Brewers Association.
On Tuesday, the Brewers Association, a nonprofit trade group representing small and independent craft breweries, released its annual lists for 2015. Boston Beer Co. (makers of Sam Adams) and Harpoon Brewery's Boston location made both lists.
The Brewers Association defines a craft brewer by three traits: small (meaning it doesn't exceed an annual production of six million barrels of beer), independent (as in less than 25 percent of the craft brewery is owned or controlled by an alcoholic beverage industry member that is not itself a craft brewer), and traditional (in that the majority of its production is of beers whose flavor derives from traditional or innovative brewing ingredients—for example, flavored malt beverages are not considered beers).
On the top 50 craft brewing companies list, Boston Beer Co. came in at number two, and Harpoon ranked at number 19. On the top 50 overall list, they ranked at number five and number 26, respectively.
Four other New England breweries made both lists, as well: Maine's Shipyard Brewing Co., Allagash Brewing Co., Vermont's Long Trail Brewing Co., and Rhode Island's Narragansett Brewing Co.