Beer
In his book, Sam Adams brewer Jim Koch says dropping out of Harvard helped him reach his goals
Quench Your Own Thirst features business advice and amusing anecdotes from the Boston businessman.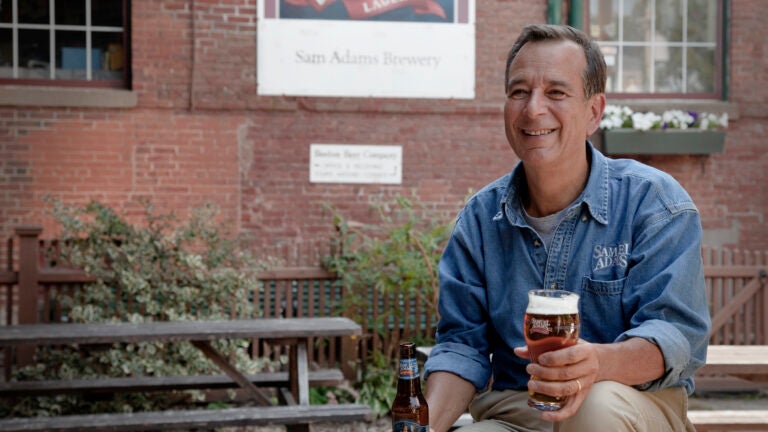 Jim Koch, the founder of Boston Beer Company and brewer of Samuel Adams, has a new book out Tuesday entitled Quench Your Own Thirst: Business Lessons Learned Over a Beer or Two (Flatiron Books).
Aside from providing a litany of profane business strategies and adages from the founder (chapter names include "The Difference Between Sex and Masturbation," "Take the Giant Turds in Stride," and "The 'F**k You' Rule"), Quench also features a number of interesting anecdotes from the three decades Koch has been brewing Sam Adams.
In the first chapter, titled "Blow It Up," Koch discusses his decision at the age of 24 to drop out of a dual J.D./M.B.A. program at Harvard, saying that going directly from Harvard undergrad to seeking a graduate degree felt like being in "19th grade" and being stuck in "a womb with a view."
"I felt trapped, like I was floating down a pounding river. If I continued on toward graduation, I would be routed onto a life stream I didn't want. The only choice was to stop the momentum toward "the rest" of my life. So that's what I did. I wrote letters to the deans of Harvard Law School and Harvard Business School, telling them I was dropping out."
Koch ended up taking a job with Outward Bound, an "intensive outdoor program designed to foster mental toughness." He eventually returned to Harvard to complete his degree in 1978, and later became a management consultant at the Boston Consulting Group before leaving to start the Boston Beer Company with his BCG colleague Rhonda Kallman. Koch concludes the first chapter saying that while he can't pick a career path for anyone, he's confident in encouraging people not to be complacent when it comes to their careers.
"Should you change something big in your life? Should you switch departments or take on a new role? Should you quit your job and start a business? I can't tell you that. What I do know is you shouldn't settle when it comes to work and career. If you're going to work hard, you should find it satisfying and meaningful. Work is too much a part of your life and identity not to."
Quench Your Own Thirst is available now through online retailers like Amazon.