Beer
Sam Adams brewer Jim Koch once had a gun pulled on him in Boston while selling beer
The Boston Beer Company founder discussed his "best sales call ever" in a video with Thrillist.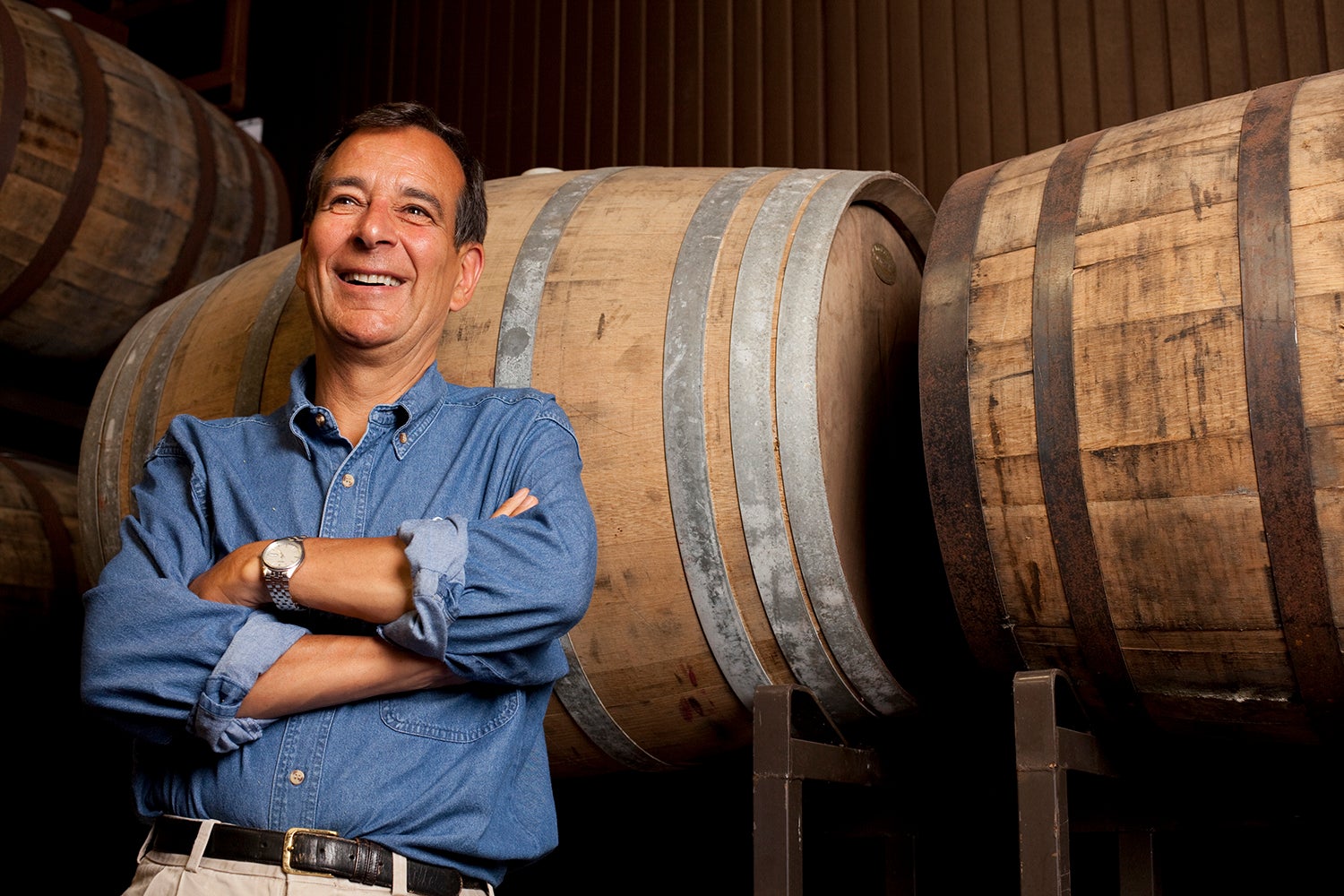 Jim Koch, the founder of Boston Beer Company and brewer of Samuel Adams, hasn't always been an industry leader in the craft brewery movement. Back in the 1980s when he was trying to sell his new beer to every bar in Boston, he had quite a few difficult sales calls, including one where a Boston bar manager pulled a gun on him.
Koch discusses the incident in his new book, Quench Your Own Thirst: Business Lessons Learned Over a Beer or Two (Flatiron Books). For those who haven't picked up a copy, Koch told the story of his harrowing encounter over a couple of beers in a Facebook Live video with Thrillist.
As Koch recalls in chapter 16 of Quench Your Own Thirst, after a local bartender brushed him off by telling him the bar's manager wouldn't be back until 10 p.m., Koch showed up anyways to sell his brew. Surprised, the bartender pointed him to the basement. As Koch descended the stairs, he spotted the manager "doing his bank," or counting the money for the day. Probably a thousand dollars in cash was spread out on his desk.
"Hi there," I said, but no sooner did I say it than I saw a little black circle facing me. My potential customer had a gun pointed right at my face. "Who the hell are you and what are you doing down here?"
Though Koch didn't make a sale that night, he escaped with his life. Because of that, and because he would never walk into a sales call with the same kind of fear again, Koch calls it his best sales call of all time.
You can check out Koch's full interview in the video below. (His story starts around the eight-minute mark.)
https://www.facebook.com/Thrillist/videos/10154003821610891/