Beer
These four Massachusetts breweries won big at the World Beer Cup
Plus five other New England beers got awards.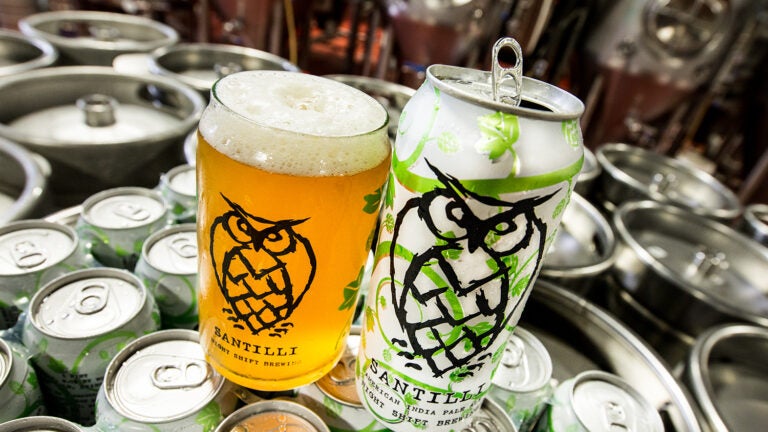 The World Cup of Beer is the ultimate showdown between the best brews in the world, and like the Olympics, the top breweries are awarded gold, silver, or bronze rankings. Massachusetts had a stellar showing: four local brewers walked away from the competition with awards.
The 2016 World Cup, which closed out the Craft Brewers Conference in Philadelphia during the first week of May, pitted more than 6,500 beers from 55 countries against each other in 98 different categories.
Medusa Brewing Co. from Hudson, MA got the gold out of 65 entries in the Bohemian-Style Pilsener category. Boston Beer Co.'s Sam Adams Utopias won bronze out of 151 entries in the Wood- and Barrel-Aged Strong Beer section.
Newburyport Brewing Co. earned bronze for their Plum Island White in the Belgian-Style Witbier category, which had 78 total entries. And out of 275 beers in the American Style India Pale Ale group, Night Shift Brewing's Santilli beer got bronze.
@NightShiftBeer Santilli for the bronze! Sitting pretty back at the brrweyy pic.twitter.com/pvUphleEDX

— Asa Waters (@AsaKnightOwl) May 7, 2016
Night Shift's win is especially impressive, considering the American-Style India Pale Ale category had the most entries out of every group. All beers were judged by an international panel of 253 judges from 31 countries.
"Brewing has no boundaries or borders," said Charlie Papazian, founder of the Brewers Association, in a press release. "The World Beer Cup recognizes the very best in the global community of brewers—their innovation, creativity and the craft of beer and brewing."
In addition to the four Massachusetts awards, five breweries from New England also placed: Tributary Brewing Co. from Kittery, Maine; Liquid Riot Bottling Co. from Portland, Maine; Stony Creek Brewery from Branford, Connecticut; Black Hog Brewing based in Oxford, Connecticut, and Great North Aleworks out of Manchester, New Hampshire.
Raise a pint to congratulate these four Massachusetts brewers. See all the 287 winners here.