Beer
Aeronaut is donating the proceeds from their first Allston pop-up party to an Orlando LGBT group
The Somerville brewery's summer beer garden is open for business starting Wednesday.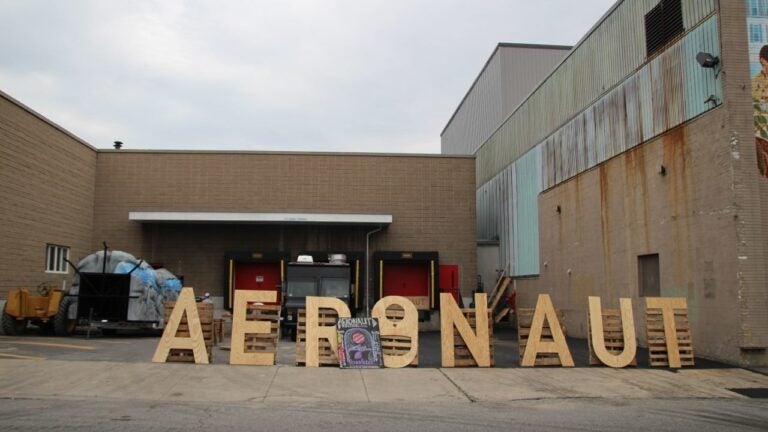 Starting Wednesday, Aeronaut Brewing Company will be part of the Allston neighborhood. At least for the summer, anyways.
The popular Somerville brewery will be holding an outdoor party every Wednesday from 5 p.m. to 9 p.m. for the next 12 weeks at 267 Western Ave. The pop-up is part of Zone 3, a Harvard-funded initiative exploring new programs, events, and retail experiments at the location.
Dubbed Aeronaut Neighborhood Nights Allston (ANNA), the pop-up will feature a steady rotation of food trucks, live music, workshops, artist performances, and beer.
While Aeronaut is a brewery, ANNA is geared toward families (as well as the the 21+ crowd).
"We're trying to make it a real community event," said Aeronaut arts and culture liaison Jason McCool. "Families can come by after work with their children, sit on picnic benches, listen to some music, and have some beer. There's even a playground right next door."
McCool is attempting to bring a unique blend of music and culture for each night, reaching out to performers all around the Boston area, while also collaborating with local music website Allston Pudding to book a number of acts from the Allston neighborhood.
"Part of the experience of walking into Aeronaut is you never know what you're going to get," McCool said. "We're trying to bring that same attitude to Allston."
Admission to any of Aeronaut's Allston events is free, and in the wake of the tragic mass shooting in Orlando Sunday morning, Aeronaut will be donating 100% of their beer sales from this Wednesday's launch party to the GLBT Community Center of Central Florida.
"The Aeronaut team is heartbroken by today's events in Orlando, FL," the company posted to its Instagram on Sunday. "This is a grievous tragedy, and a sad day for the causes of universal human dignity, love, and acceptance in our shared world."
"Our hearts go out to the entire LGBTQ community of which some of us are members and all of us are admirers & friends," Aeronaut founder Ben Holmes added in the company's email newsletter Sunday night.