Beer
This locally made beer supports injured and disabled veterans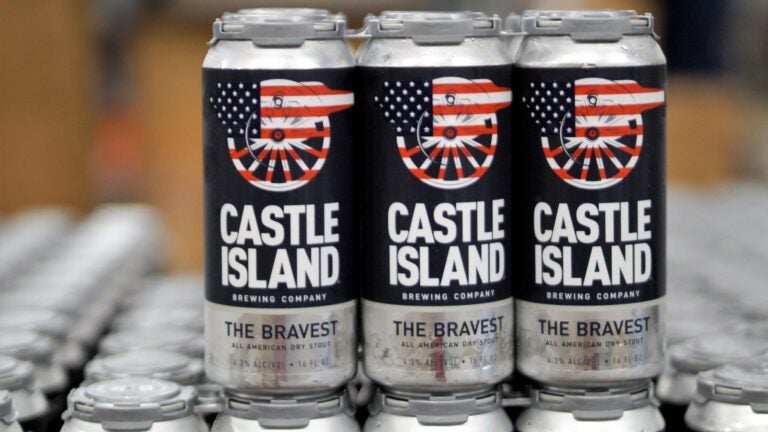 Castle Island Brewing Co. just launched a nutty, dry stout called The Bravest, and its proceeds benefit Building for America's Bravest, a program that builds smart homes for injured and disabled veterans.
The Bravest is only available in six-pack cans at the Norwood-based brewery, which created the beer through a partnership with the Black Ale Project and the Stephen Siller Tunnel to Towers Foundation.
"We've been wanting to brew [The Bravest] for a while now … so when the Black Ale Project reached out with the invitation to participate, we had to jump at the chance," said Adam Romanow, Castle Island's founder and president. "Building for America's Bravest and the Stephen Siller Tunnel to Towers Foundation came across our radar when we consulted with a close friend of the brewery, who is a former Army Ranger. He turned us onto the awesome work the foundation is doing, and after chatting with them, we decided they would be an awesome fit for this project."
Castle Island, which was recently named RateBeer's best new brewery in Massachusetts, also announced plans to expand its capacity by about 50 percent with the addition of three new fermentation tanks. This addition will nearly double the brewery's production, raising its capacity to 13,000 barrels a year.
"We will definitely be offering additional beers in our taproom once it opens, and are planning to install a small pilot system that's roughly 1/6 the size of our existing brewhouse, so that we can experiment a little more," Romanow said. "Still no word on when the taproom will be opening, but suffice it to say, things are moving in the right direction."
31 Astor Ave., Norwood, castleislandbeer.com