6 Massachusetts beers to drink right now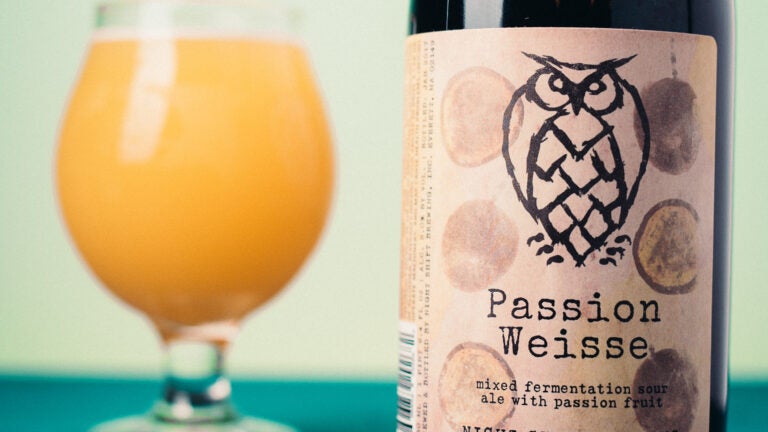 With dozens of new craft beers flooding the market every month, it can be hard to know what's good. That's especially true this time of year, when summer seasonals bleed into early fall releases. To help cut through the confusion, we reached out to six local brewers for suggestions on what's fresh and pouring well right now.
Zwickel, Notch Brewing Co. (283 Derby St., Salem) This German pale lager is unfiltered, though the hazy brew is anything but a juice bomb. Hopped with Sterling, the beer displays a nice balance of malt sweetness and hop bite, and at 4.5 percent alcohol by volume it's something you'll want more than one of. Zwickel is already flowing in Notch's tap room and will be released in 16-ounce cans later this fall.
A Picture of Nectar, Cambridge Brewing Co. (1 Kendall Square, Cambridge) Brewed last summer with barley, wheat, and oats from Valley Malt in Hadley, this beer is barrel-fermented with wild yeasts for nine months, then mingles for four more along with an apricot puree. Brewmaster Will Meyers describes the nose as "a terrific burst of fresh apricot and hints of oak,'' while the brew's flavor is only mildly tart, with a champagne-level of carbonation.
Pro tip: If you're at CBC in a couple of weeks, Heather Ale, made with flowers and herbs foraged from Lincoln and Westport, also can't be missed. That beer is tapping Sept. 14.
Passion Weisse, Night Shift Brewing (87 Santilli Highway, Everett) Cofounder Michael Oxton loves really sour beers, and he describes the puckering profile of this one as "medium.'' Super juicy with a tropical vibe, Passion Weisse is perfect for the end of summer.
House Golden Ale, Harpoon Brewery (306 Northern Ave., Boston) Summer Beer was the first kolsch Harpoon brewed 17 years ago, and it was a massive hit. After taking a year off from making the brew, Harpoon has decided to release the crisp golden ale year-round. It drinks bright and clean with hints of grassy hops.
Citra Salute, Backlash Beer Co. Backlash made Salute, the company's first beer without Belgian influence, with hard-to-obtain hops from a sharing program with Samuel Adams. The double IPA has since evolved, and this variant is packed with twice the normal amount of the Citra hop, which lends a ton of grapefruit, as well as some tropical sweetness. Backlash is currently building a brewery at 152 Hampden St., Roxbury.
Levity Pear Saison, Slumbrew (15 Ward St., Somerville) Belgian farm workers used to drink saisons in the summer months after long days in the fields. Slumbrew has taken its Levity Saison and fermented it on ripened New England Bosch pears for a light, refreshing (6 percent ABV) August ale.
Loading...