Beer
Peep fall foliage — and visit three breweries — in this Western Mass. town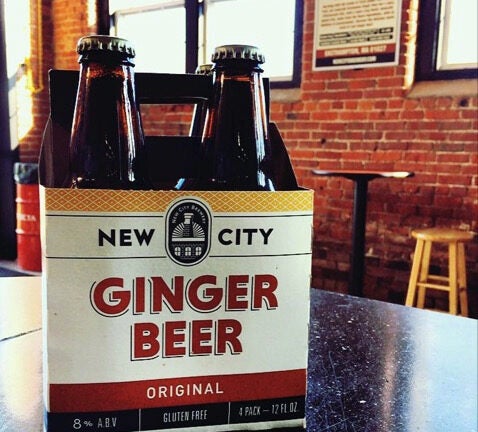 In September, the Mass Brewers Guild, a nonprofit that promotes the interests of the state's more than 120 breweries, launched a new mobile app to help guide visitors along what the guild is dubbing the "Mass craft beer trail.''
Input your location and the free app spits out a list of the nearest breweries, equally useful if you're close to home or antiquing on the other side of the state. Heavy users can track their progress, passport-style, noting where they've been and where they'd like to go.
Leaf-peepers finding themselves in, say, Easthampton this month will be heartened to know there are more than a dozen breweries nearby, including New City Brewery, which is celebrating its third anniversary with a party Oct. 14.
New City's flagship is a spicy ginger beer, and three years in, it's still the company's bestseller. Another tap room favorite is Microburst Imperial IPA, New City's hoppiest brew showcasing the Willamette, Citra, and Mosaic varieties. The Rail Trail Red Ale is a nod to a former rail line nearby that has recently been converted into a bike path. The Pioneer Valley Porter took home a gold medal in the US Beer Open Championship.
You should make a day out of brewery hopping in Easthampton while the leaves are changing. Also in town — and along the bike path — are Abandoned Building Brewery and Fort Hill Brewery. The former offers everything from the hazy Lola's Saison to Belladona Bourbon Barrel Aged Imperial Stout, aged for nine months in Four Roses barrels and clocking in at 12 percent ABV. Hop Valley Wet Hopped IPA is made entirely with ingredients sourced within 150 miles, including fresh hops from the 2017 crop harvested at Four Star Farms in Northfield. Fort Hill's lineup leans German (Hefeweizen, Doppelbock) but also includes Jigsaw Jazz, a New England IPA that rivals more famous versions of the style.
"Having three breweries in one small town has been fantastic,'' says New City brewmaster Sam Dibble. "I think we each have enough differences in our offerings to keep things fresh and interesting for all levels of craft beer drinkers.''
Make the trip this Saturday (noon to 11:30 p.m., all ages) and the New City anniversary party will feature food trucks from Mothership Gourmet and Rolling in Dough Pizza, as well as live music. All three breweries are close to Skinner State Park, which provides a stunning mountain backdrop when the colors are popping.