Beer
Diving deep into Samuel Adams' two new everyday beers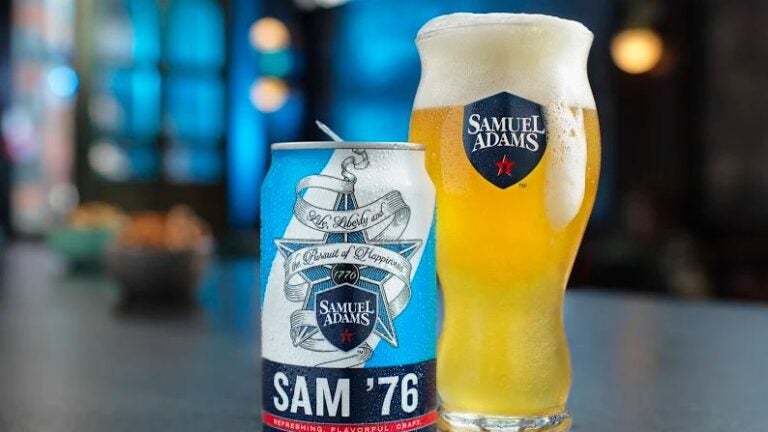 Every new Boston Beer Co. release is, by the nature of who they are, a big deal.
So we should pay attention when Samuel Adams starts 2018 off with two massive debuts — Sam '76, a low-ABV everyday drinker, and New England IPA, a hazy, juicy India Pale Ale inspired by the style that originated here.
As an admitted haze-enthusiast I was curious about the latter; you can't throw a rock in Massachusetts these days without hitting a brewery who makes a good juice-bomb. By now I've tried New England-style IPAs that leaned dank and piney, others dripping with grapefruit and lime zest, and some that tasted like strawberries. How Sam's version holds up isn't just a question related to previous Boston Beer Co. IPAs, but one that necessarily exists in a world where the bar has been set remarkably higher.
So when I tell you that Samuel Adams New England IPA is pretty good, it's as much a compliment to the quality of the product as it is a nod to trails blazed by the Alchemists and Trilliums of the world. I've had better juicy IPAs recently at Idle Hands, Lamplighter, Exhibit A, and Springdale, to name a few local breweries whose emphasis on craft and freshness are hard to match. But I'll happily drink Sam's version, whose stats (6.8 percent ABV, 35 IBUs), tropicality (I'm making this a word), and mouthfeel check the boxes I'm looking for in the style.
Sam spends a lot of time and R&D dollars crafting a new beer (to take this a step further, I once spent several hours in the brewery with a consultant whose job was to come up with the perfect shape mouth-opening for the company's cans). Boston Beer says they made some 60 variations of Sam '76 before settling on a "revolutionary union of lager and ale.'' Sam '76 undergoes two active fermentations, each with their own yeast strains. The beers are combined, and then dry-hopped, creating "an amazing array of flavors not possible in a typical brewing process,'' according to a company press release.
How that translates to your glass is a beer with a pale straw appearance and the faint smell of grassy orange rind. Those used to Boston Lager (Koch recently maintained he still drinks one nearly every day) will notice how much less malty this is. There's a nice hop presence here, and the whole thing is bright, rather than heavy. This is something different for Sam Adams, a modern take on an everyday beer. Drinkers will find it welcome.