Beer
Meet the Massachusetts brewing couple making everything but IPAs
Selling what they love was no small decision for Small Change Brewing Co.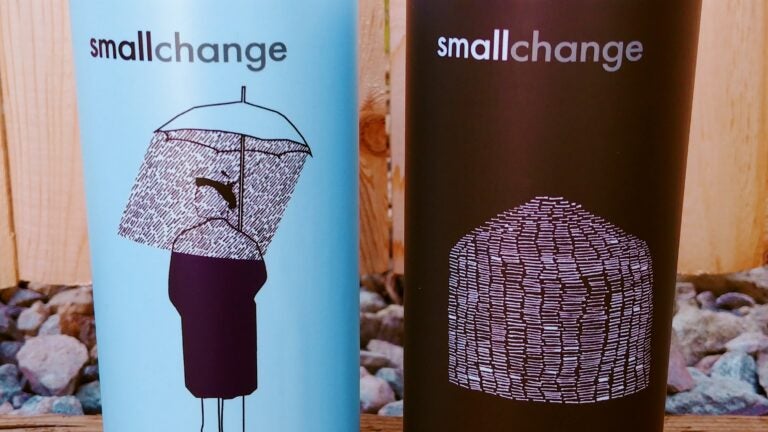 At first blush, it doesn't seem like a good idea to start a brewery in 2018 if you aren't especially interested in making IPAs.
But that's exactly what Small Change Brewing Co. founders Emily Vides and Michael Patterson are doing. Their first two beers, an English mild (3.1 percent ABV) and a pale ale (4.9 percent), don't even add up to some juice bombs, but passing on the fast-growing category doesn't worry them.
"It was either come out and do another IPA — which isn't necessary, I think — or we could just do the beers that we want to drink regardless of selling well or being popular or trendy,'' says Patterson.
"It's a lot more fun doing it this way for us,'' adds Vides. "We're hoping enough people out there have similar tastes as we do. I don't drink IPAs. It would be hard for me to sell our beer and pretend I liked it.''
Vides and Patterson are married, with two kids under the age of 10. She works at Harvard, in communications, and handles all the graphics and labels. When he's not making the beer, Patterson is a nighttime janitor at a local university. The "Good Will Hunting'' reference is not lost on them.
"I'm really bad at math, so,'' says Patterson.
Patterson got his start as a home brewer 11 years ago, turning his passion into volunteer stints at Night Shift's and Idle Hands' original Everett locations, an internship at Blue Hills, and employment at Mystic.
"And then the kids got in the way of that,'' Patterson says without derision.
While there are no IPAs yet, the beers Small Change does make are ones they have trouble finding out in the market. The Future Is Unwritten, the English dark mild, has notes of chocolate and caramel but is far from a stout. A Little Rain, the pale ale, is kind of a throwback, dry and a bit bracing, with dank mango in the nose and almost no aftertaste. I've had so many pale ales over the years that I sometimes forget maybe this is what they should taste like.
Small Change is named after a Tom Waits album, and the names of the beers are also nods to songs and musicians the couple likes.
"We're hoping that people will discover an artist,'' says Vides. "If we get one person to listen to 'Small Change' by Tom Waits, we'll have done something good in the world.''
Patterson currently distributes from his car, delivering to bottle shops in Greater Boston.