Beer
NERAX is the best Boston beer festival you've never heard of
"The first festival was a big mind-opening."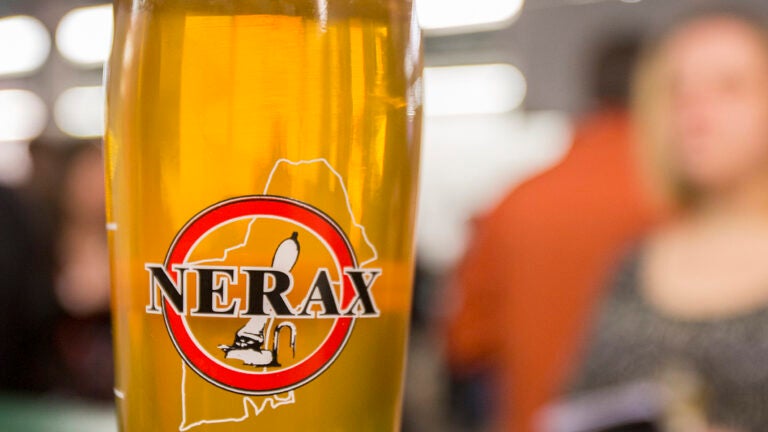 Mark Bowers is passionate about cask ale. So much so that as president of the nonprofit CASC (Cask-conditioned Ale Support Campaign), he dedicates much of his time to saving the stuff, like others might for piping plovers or patches of rain forest.
"In the United States, cask-conditioned beer was probably absent for 100 years,'' says Bowers, referring to beers that are pulled straight from a barrel or container without additional pressurization. "We're trying to keep this traditional, artisanal way of serving beer going.''
You can get cask ale a few places in Greater Boston (Deep Ellum, Stoddard's, and Olde Magoun's Saloon are especially dedicated to it), but the best place to get it may be during an annual festival called NERAX, billed as the longest running festival of its kind in the country.
Cask ale is also called real ale, because its proponents stress you can taste more when beer isn't hyper-chilled and over-fizzed. Bowers says he got into the scene as a NERAX festival volunteer in 1999.
"The first festival was a big mind-opening on cask beer,'' he says. "It was these beers that had unique, complex, and sometimes subtle flavors that I wasn't getting at that time from craft beer in the US.''
Bowers went from volunteer to festival president, joining a bunch of like-minded folks in an admittedly niche pursuit.
"The common thread among us is we perceive cask beer as something special,'' says Bowers. "A lot of us are turned off by cold, fizzy beer. Being cellar temperature rather than ice cold brings out more flavor, and a little bit less carbonation gives it a better mouthfeel.''
The 2019 version of NERAX features 100 beers, about half of which are from the United Kingdom. Local brewery entrants include Bone Up, Idle Hands, Small Change, and Remnant. Bowers says he looks forward annually to a cask from Vermont's acclaimed Hill Farmstead.
While there's an entry fee, NERAX differentiates itself from other fests in that attendees pay as they go, choosing a quarter, half, or full pint of their preferred pour.
"It's not one where you go in, pay one price, and you get a little plastic cup and a two-ounce pour,'' says Bowers, who stresses that during the fest there's no release schedule, and once a beer goes, it's gone. "We serve everything in real glasses. You don't have to rush. If you like a beer and really like it, get a whole pint of it.''
NERAX runs April 3-6 at the South Boston Lithuanian Club (368 West Broadway). Patrons are encouraged to buy tickets online beforehand at nerax.org.