Books
Boring office job? There's a choose-your-own adventure book for that
A local author applied dark humor to mundane office gigs.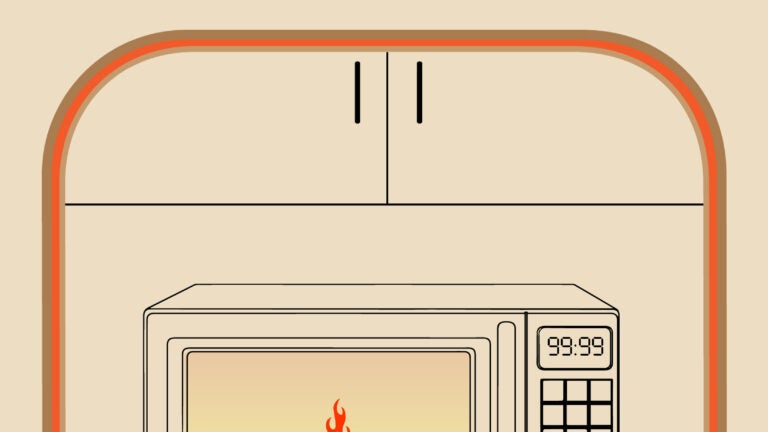 Jilly Gagnon wants you to choose your own adventure, but in her book, you won't be exploring caves or deciding which door to open.
Instead, you'll be meandering through a pretty miserable office job, acting as a "typical office drone'' faced with decisions leading you to "lose your job, lose your office v-card, or lose mobility below the waist (possibly permanently).'' Sounds fun, right?
You can experience a few of the adventures yourself Tuesday night at The Independent in Somerville for the book's official launch party. Gagnon and co-writer Mike MacDonald will do an interactive reading of Choose Your Own Misery: The Office Adventure, taking audience suggestions for what route to go down next.
Gagnon's looking forward to the event—Smuttynose Brewing Company is sponsoring it and there will be special drinks, giveaways, and raffles—but be warned: this humor is dark.
"To some people, they're like 'It's not even comedy, this is too real,''' Gagnon said. Gagnon previously wrote an advice column for BDCWire (a subsite of Boston.com) but she wouldn't tell anyone to actually go down these paths in real life. "I'd advise people to change their life so this stuff never happens. Ideally, no one should be here.''
While her life did not directly inspire this book, Gagnon said she did relate to the general sense of discontent that permeates the "adventure.''
"Mike and I both are people who don't do particularly well in an office environment. The thing that's informed the book is feeling stuck where you are, not passionate about what you're doing, and not willing to change,'' Gagnon said. "Lots of people our age feel it. That underlying sense of malaise is something we definitely drew from.''
Luckily Gagnon and MacDonald haven't had to spend too much time in a dreary office setting. After graduating from Harvard in 2006, Gagnon stayed in Boston to write humor pieces, personal essays, and op-eds for a variety of publications. She and MacDonald have written comedy together for years; he contributed to The Onion while working as a journalist in Canada.
MacDonald was living in Tanzania for his work with Journalists for Human Rights when he and Gagnon put together Choose Your Own Misery. The idea for the adult-choose-your-own-adventure book came about when the two were just floating ideas back and forth—the "throwing spaghetti against the wall theory,'' as Gagnon describes it. They started the book in 2013 and sold it to publishers Diversion Books last March.
Though MacDonald didn't think much of his initial idea for a book where "nothing ever ends up good,'' Gagnon jumped on the chance. They worked together to infuse the options with their "extremely dark sense of humor.''
In one series of events, an employee Gagnon described as "a schmuck who hasn't done much with his life'' manages, somehow, to indirectly kill his office's extremely elderly secretary. After calling her daughter, he decides that her voice is so appealing that he's going to ask her out. Gagnon thought this was hilarious, but admittedly grim.
"It's about that 'peering in the window' fascination,'' she said. But she hopes it only "hits close to home the way Office Space hits close to home.''
The book launch Tuesday night is open to all, no reservations or tickets required. Get info about that event here and more on Choose Your Own Misery: The Office Adventure here.